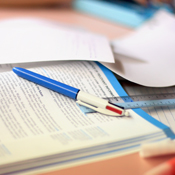 Clochar Na Toirbhirte
Address:
Presentation Convent
Carrick On Suir, Co Tipperary
County:
Tipperary
Province:
Munster
Phone:
051640798
Email:
[email protected]
Rollnumber: 11872V Enrolment Boys: 103 Ethos: Catholic Enrolment Girls: 257 Gender: Senior Girls/Infant Mixed Enrolment Total: 360 Lang: English
Latitude: 52°20' 52.35" N Longitude: -7°24' 42.01" W
Principal:
SR E NI CHATHASAIGH
Clochar Na Toirbhirte - Primary Public School in the county of Tipperary. The following school is the eight hundred and fourth Public School in the county area and it's on twenty fifth position in its county arranged by pupils number. According to the latest data, enrolled are three hundred and sixty students in eighteen classes, there are mostly girls in this institution. Compared to the average of the last six school years, according to the latest data there are the least students studying in this school. Last school year they had eighteen teachers plus seven other teachers and an average of fourteen pupils for a teacher. Compared to the last six years, according to the latest data there are the least teachers teaching in this school. There are seven small classes, ten normal classes in this public school.
It's an Senior girls and infant mixed education facility teaching in the English language. The best way to contact them is by their phone: 051640798 and by their email address [email protected] Last year this institution was administrated by Sr E Ni Chathasaigh. Additional stats are available by searching using this place Roll number: 11872V . There are multiple similar schoolhouses in the local area for example: S N Mhuire Na Mbraithre - distance 0.3km, Carrickbeg N S - distance 1.9km and Ballyneale N S - distance 5.5km.
Map
Clochar Na Toirbhirte Class size
Clochar Na Toirbhirte Class size
| Year | Classes No. | Average size |
| --- | --- | --- |
| 2006 | 18 | 22 |
| 2007 | 19 | 22 |
| 2008 | 19 | 22 |
| 2009 | 19 | 21 |
| 2010 | 19 | 20 |
| 2011 | 18 | 20 |
Clochar Na Toirbhirte Enrolment
Clochar Na Toirbhirte Enrolment
| | | | |
| --- | --- | --- | --- |
| 1974 | 535 | 204 | 739 |
| 1976 | 576 | 215 | 791 |
| 1982 | 556 | 214 | 770 |
| 1983 | 525 | 208 | 733 |
| 1993 | 400 | 163 | 563 |
| 1994 | 388 | 160 | 548 |
| 1995 | 367 | 139 | 506 |
| 1996 | 347 | 118 | 465 |
| 1997 | 356 | 123 | 479 |
| 1998 | 346 | 116 | 462 |
| 1999 | 325 | 98 | 423 |
| 2000 | 325 | 93 | 418 |
| 2001 | 321 | 92 | 413 |
| 2002 | 321 | 107 | 428 |
| 2003 | 310 | 96 | 406 |
| 2004 | 297 | 88 | 385 |
| 2005 | 290 | 76 | 366 |
| 2006 | 299 | 100 | 399 |
| 2007 | 301 | 109 | 410 |
| 2008 | 302 | 120 | 422 |
| 2009 | 282 | 114 | 396 |
| 2010 | 276 | 112 | 388 |
| 2011 | 257 | 103 | 360 |
Clochar Na Toirbhirte No. Classes by size
Clochar Na Toirbhirte No. Classes by size
| | | | | | | | |
| --- | --- | --- | --- | --- | --- | --- | --- |
| 2006 | 0 | 1 | 12 | 4 | 0 | 0 | 0 |
| 2007 | 0 | 6 | 7 | 5 | 0 | 0 | 0 |
| 2008 | 0 | 3 | 10 | 5 | 0 | 0 | 0 |
| 2009 | 0 | 8 | 7 | 4 | 0 | 0 | 0 |
| 2010 | 0 | 6 | 10 | 2 | 0 | 0 | 0 |
| 2011 | 0 | 7 | 8 | 2 | 0 | 0 | 0 |
Clochar Na Toirbhirte number of teachers
Clochar Na Toirbhirte number of teachers
| | | | | | | |
| --- | --- | --- | --- | --- | --- | --- |
| 2006 | 18 | | 7 | 1 | 399 | 15 |
| 2007 | 19 | | 7 | 1 | 410 | 15 |
| 2008 | 19 | | 7 | 1 | 422 | 16 |
| 2009 | 19 | 7 | 0 | 1 | 396 | 15 |
| 2010 | 19 | 7 | 0 | 1 | 388 | 14 |
| 2011 | 18 | 7 | 0 | 1 | 360 | 14 |
image author: www.sxc.hu