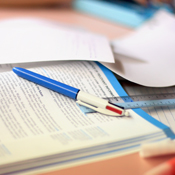 Cloonacool N S
Address:
Tubbercurry
Co Sligo
County:
Sligo
Province:
Connacht
Phone:
0719185709
Email:
[email protected]
Rollnumber: 04802J Enrolment Boys: 44 Ethos: Catholic Enrolment Girls: 43 Gender: All Mixed Enrolment Total: 87 Lang: English
Latitude: 54°5' 56.52" N Longitude: -8°46' 53.18" W
Principal:
MS DEIRDRE KELLY
Cloonacool N S is the Primary School in the county of Sligo. It's the two thousand and six hundred and ninety fourth Education facility in the region and according to official data on fourty fourth position in the region counted by amount of students. At the moment, attending the classes are eighty seven students in four classes, the number of boys and girls is similar. Compared to the average of the last six years, nowadays there is a similar number of students studying in this school. Last year this facility had four teachers plus two other teachers with fifteen pupils for a single teacher. Compared to the last six school years, at the moment there are the most teachers working here. There is one small class, three normal classes in this education facility.
It's an all age mixed education facility that teaches in the English language. The best way to contact is by their phone number 0719185709 or by their email box [email protected] . According to the latest data this place was managed by Ms Deirdre Kelly. Current reports and stats are available searching by this education facility Roll number: 04802J . There are multiple similar schools in the local area for instance: S N Muire Gan Smal - distance 4.9km, Holy Family School - distance 6.9km and Our Lady's National School - distance 7.9km.
Map
Cloonacool N S Class size
Cloonacool N S Class size
| Year | Classes No. | Average size |
| --- | --- | --- |
| 2006 | 4 | 21 |
| 2007 | 4 | 23 |
| 2008 | 4 | 21 |
| 2009 | 4 | 24 |
| 2010 | 4 | 21 |
| 2011 | 4 | 22 |
Cloonacool N S Enrolment
Cloonacool N S Enrolment
| | | | |
| --- | --- | --- | --- |
| 1982 | 53 | 56 | 109 |
| 1983 | 54 | 59 | 113 |
| 1993 | 53 | 57 | 110 |
| 1994 | 46 | 56 | 102 |
| 1995 | 45 | 47 | 92 |
| 1996 | 41 | 46 | 87 |
| 1997 | 38 | 45 | 83 |
| 1998 | 32 | 48 | 80 |
| 1999 | 32 | 40 | 72 |
| 2000 | 32 | 40 | 72 |
| 2001 | 30 | 40 | 70 |
| 2002 | 35 | 38 | 73 |
| 2003 | 32 | 36 | 68 |
| 2004 | 33 | 38 | 71 |
| 2005 | 38 | 44 | 82 |
| 2006 | 44 | 41 | 85 |
| 2007 | 45 | 46 | 91 |
| 2008 | 45 | 40 | 85 |
| 2009 | 46 | 48 | 94 |
| 2010 | 39 | 44 | 83 |
| 2011 | 43 | 44 | 87 |
Cloonacool N S No. Classes by size
Cloonacool N S No. Classes by size
| | | | | | | | |
| --- | --- | --- | --- | --- | --- | --- | --- |
| 2006 | 0 | 1 | 2 | 1 | 0 | 0 | 0 |
| 2007 | 0 | 0 | 4 | 0 | 0 | 0 | 0 |
| 2008 | 0 | 1 | 2 | 1 | 0 | 0 | 0 |
| 2009 | 0 | 0 | 3 | 1 | 0 | 0 | 0 |
| 2010 | 0 | 1 | 2 | 1 | 0 | 0 | 0 |
| 2011 | 0 | 1 | 1 | 2 | 0 | 0 | 0 |
Cloonacool N S number of teachers
Cloonacool N S number of teachers
| | | | | | | |
| --- | --- | --- | --- | --- | --- | --- |
| 2006 | 4 | | 2 | 0 | 85 | 14 |
| 2007 | 4 | | 2 | 0 | 91 | 15 |
| 2008 | 4 | | 2 | 0 | 85 | 14 |
| 2009 | 4 | 2 | 0 | 0 | 94 | 16 |
| 2010 | 4 | 2 | 0 | 0 | 83 | 14 |
| 2011 | 4 | 2 | 0 | 0 | 87 | 15 |
image author: www.sxc.hu