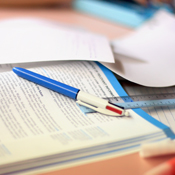 Coolderry Central Ns
Address:
Brosna
Birr, Co Offaly
County:
Offaly
Province:
Leinster
Phone:
050931152
Email:
[email protected]
Rollnumber: 19638H Enrolment Boys: 54 Ethos: Catholic Enrolment Girls: 50 Gender: All Mixed Enrolment Total: 104 Lang: English
Latitude: 53°0' 43.78" N Longitude: -7°50' 29.81" W
Principal:
UNA BN UI THEACHAIN
Coolderry Central Ns is a Primary School in the district of Offaly. Our sources indicate it is the two thousand and four hundred and sixteenth Education facility in the county area and it is on fourty eighth place in its county arranged by number of students. According to the latest data the school has one hundred and four students in four classes, the number of boys and girls is similar. Compared to the average of the last six school years, at the moment there are significantly fewer students learning in this school. Last year they had four teachers plus two other teachers ; having seventeen students for a single teacher. Compared to the last six school years, now the number of teachers hasn't changed significantly. There are four normal classes in this school.
It's an all age mixed education facility that teaches in the English language. Easiest way to contact them is by their phone: 050931152 and by their email box [email protected] In year 2011/2012 this place was administrated by Una Bn Ui Theachain. More reports can be found using this school Roll number: 19638H . There are many other similar schools in the neighborhoods like: S N Cronain Naofa - distance 4.2km, St Johns - distance 6.8km and S N Ros Com Rua - distance 7.2km.
Map
Coolderry Central Ns Class size
Coolderry Central Ns Class size
| Year | Classes No. | Average size |
| --- | --- | --- |
| 2006 | 4 | 26 |
| 2007 | 4 | 27 |
| 2008 | 4 | 27 |
| 2009 | 4 | 27 |
| 2010 | 4 | 26 |
| 2011 | 4 | 26 |
Coolderry Central Ns Enrolment
Coolderry Central Ns Enrolment
| | | | |
| --- | --- | --- | --- |
| 1983 | 75 | 64 | 139 |
| 1993 | 41 | 63 | 104 |
| 1994 | 44 | 58 | 102 |
| 1995 | 43 | 53 | 96 |
| 1996 | 44 | 54 | 98 |
| 1997 | 42 | 58 | 100 |
| 1998 | 41 | 50 | 91 |
| 1999 | 40 | 46 | 86 |
| 2000 | 41 | 42 | 83 |
| 2001 | 38 | 45 | 83 |
| 2002 | 37 | 55 | 92 |
| 2003 | 36 | 53 | 89 |
| 2004 | 39 | 60 | 99 |
| 2005 | 41 | 60 | 101 |
| 2006 | 46 | 58 | 104 |
| 2007 | 45 | 61 | 106 |
| 2008 | 44 | 62 | 106 |
| 2009 | 46 | 61 | 107 |
| 2010 | 51 | 52 | 103 |
| 2011 | 50 | 54 | 104 |
Coolderry Central Ns No. Classes by size
Coolderry Central Ns No. Classes by size
| | | | | | | | |
| --- | --- | --- | --- | --- | --- | --- | --- |
| 2006 | 0 | 0 | 1 | 3 | 0 | 0 | 0 |
| 2007 | 0 | 0 | 2 | 0 | 2 | 0 | 0 |
| 2008 | 0 | 1 | 0 | 1 | 2 | 0 | 0 |
| 2009 | 0 | 0 | 2 | 0 | 2 | 0 | 0 |
| 2010 | 0 | 1 | 0 | 2 | 1 | 0 | 0 |
| 2011 | 0 | 0 | 2 | 1 | 1 | 0 | 0 |
Coolderry Central Ns number of teachers
Coolderry Central Ns number of teachers
| | | | | | | |
| --- | --- | --- | --- | --- | --- | --- |
| 2006 | 4 | | 1 | 0 | 104 | 21 |
| 2007 | 4 | | 2 | 0 | 106 | 18 |
| 2008 | 4 | | 2 | 0 | 106 | 18 |
| 2009 | 4 | 4 | 0 | 0 | 107 | 13 |
| 2010 | 4 | 2 | 0 | 0 | 103 | 17 |
| 2011 | 4 | 2 | 0 | 0 | 104 | 17 |
image author: www.sxc.hu