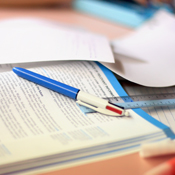 Cromcastle Green B N S
Address:
Kilmore Rd West
Artane, Dublin 5
County:
Dublin
Province:
Dublin
Phone:
018476709
Email:
[email protected]
Rollnumber: 19297H Enrolment Boys: 223 Ethos: Catholic Gender: All Boys Enrolment Total: 223 Lang: English
Latitude: 53°23' 42.56" N Longitude: -6°13' 11.86" W
Principal:
MARTIN STYNES
Cromcastle Green B N S is a Primary Public School in the county area of Dublin. Our sources indicate it is the one thousand and four hundred and ninth School in the county and the following school is on four hundred and twenty eighth position in the region arranged by number of students. This year the school has two hundred and twenty three pupils in eleven classes, only boys are allowed in this school. Compared to the average of the last six years, at the moment there are the least pupils learning in this school. Last year this schoolhouse had eleven teachers plus five other teachers with thirteen students for a teacher. Compared to the last six school years, this year there are the least teachers teaching in this school. There are three small classes, eight normal classes in this school.
It's an all age boys school that teaches in the English language. Prefered way to contact them is by their telephone: 018476709 or by schools email [email protected]. Lately this school was managed by Martin Stynes. Additional stats are available using this school Roll number: 19297H . There are many other similar education facilities in the local area like: Scoil Nais Ide Cailini - distance 0km, St John Of God N S - distance 0.7km and St Fiachras Sen N S - distance 0.9km.
Map
Cromcastle Green B N S Class size
Cromcastle Green B N S Class size
| Year | Classes No. | Average size |
| --- | --- | --- |
| 2006 | 13 | 20 |
| 2007 | 13 | 21 |
| 2008 | 13 | 20 |
| 2009 | 13 | 20 |
| 2010 | 12 | 20 |
| 2011 | 11 | 20 |
Cromcastle Green B N S Enrolment
Cromcastle Green B N S Enrolment
| | | | |
| --- | --- | --- | --- |
| 1974 | 0 | 1170 | 1170 |
| 1975 | 0 | 0 | 1275 |
| 1976 | 0 | 1187 | 1187 |
| 1977 | 0 | 1088 | 1088 |
| 1978 | 0 | 931 | 931 |
| 1979 | 0 | 797 | 797 |
| 1980 | 0 | 659 | 659 |
| 1981 | 0 | 545 | 545 |
| 1982 | 0 | 471 | 471 |
| 1993 | 0 | 242 | 242 |
| 1994 | 0 | 238 | 238 |
| 1995 | 0 | 232 | 232 |
| 1996 | 0 | 234 | 234 |
| 1997 | 0 | 248 | 248 |
| 1998 | 0 | 248 | 248 |
| 1999 | 0 | 253 | 253 |
| 2000 | 0 | 244 | 244 |
| 2001 | 0 | 231 | 231 |
| 2002 | 0 | 242 | 242 |
| 2003 | 0 | 248 | 248 |
| 2004 | 0 | 260 | 260 |
| 2005 | 0 | 261 | 261 |
| 2006 | 0 | 270 | 270 |
| 2007 | 0 | 272 | 272 |
| 2008 | 0 | 269 | 269 |
| 2009 | 0 | 254 | 254 |
| 2010 | 0 | 236 | 236 |
| 2011 | 0 | 223 | 223 |
Cromcastle Green B N S No. Classes by size
Cromcastle Green B N S No. Classes by size
| | | | | | | | |
| --- | --- | --- | --- | --- | --- | --- | --- |
| 2006 | 0 | 5 | 8 | 0 | 0 | 0 | 0 |
| 2007 | 0 | 6 | 5 | 2 | 0 | 0 | 0 |
| 2008 | 0 | 6 | 6 | 1 | 0 | 0 | 0 |
| 2009 | 0 | 6 | 7 | 0 | 0 | 0 | 0 |
| 2010 | 0 | 6 | 5 | 1 | 0 | 0 | 0 |
| 2011 | 0 | 3 | 7 | 1 | 0 | 0 | 0 |
Cromcastle Green B N S number of teachers
Cromcastle Green B N S number of teachers
| | | | | | | |
| --- | --- | --- | --- | --- | --- | --- |
| 2006 | 13 | | 3 | 1 | 266 | 16 |
| 2007 | 13 | | 4 | 1 | 268 | 15 |
| 2008 | 13 | | 5 | 1 | 265 | 14 |
| 2009 | 13 | 5 | 0 | 1 | 254 | 13 |
| 2010 | 12 | 5 | 0 | 1 | 236 | 13 |
| 2011 | 11 | 5 | 0 | 1 | 223 | 13 |
image author: www.sxc.hu