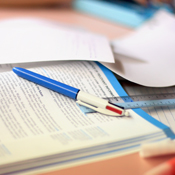 Darndale Ns Junior
Address:
Our Lady Immac Jun Ns
Darndale, Malahide Road, Dublin 17
County:
Dublin
Province:
Dublin
Phone:
018476643
Email:
[email protected]
Rollnumber: 19454U Enrolment Boys: 128 Ethos: Catholic Enrolment Girls: 98 Gender: All Mixed Enrolment Total: 226 Lang: English
Latitude: 53°24' 4.83" N Longitude: -6°11' 36.41" W
Principal:
BRIGID P MURRAY
Darndale Ns Junior is the Primary Education facility in the district Dublin. It is the one thousand and three hundred and ninetieth Public School in the district and according to official data on four hundred and twenty second place in its county counted by pupils number. At the moment, enrolled are two hundred and twenty six students in sixteen classes, there are more boys in this institution. Compared to the average of the last six school years, according to the latest data there are the least students studying here. Last school year they had sixteen teachers plus five other teachers with ten pupils for one teacher. Compared to the last six years, currently there are the least teachers working here. There are twelve small classes in this public school.
It's an all age mixed school teaching in the English language. Easiest way to contact them is by their phone number 018476643 or by schools email box [email protected]. In year 2011/2012 this education facility was ruled by Brigid P Murray. Other reports and stats can be found searching by this education facility Roll number: 19454U . There are other similar education facilities in the local area for example: Our Lady Immac Sen N S - distance 0.1km, St Josephs Ns - distance 0.9km and St Francis Junior National School - distance 1km.
Map
Darndale Ns Junior Class size
Darndale Ns Junior Class size
| Year | Classes No. | Average size |
| --- | --- | --- |
| 2006 | 18 | 14 |
| 2007 | 18 | 14 |
| 2008 | 17 | 14 |
| 2009 | 16 | 15 |
| 2010 | 16 | 14 |
| 2011 | 16 | 14 |
Darndale Ns Junior Enrolment
Darndale Ns Junior Enrolment
| | | | |
| --- | --- | --- | --- |
| 1975 | 0 | 0 | 787 |
| 1976 | 337 | 376 | 713 |
| 1977 | 358 | 414 | 772 |
| 1978 | 438 | 492 | 930 |
| 1979 | 428 | 478 | 906 |
| 1980 | 406 | 439 | 845 |
| 1981 | 374 | 432 | 806 |
| 1982 | 381 | 435 | 816 |
| 1993 | 215 | 223 | 438 |
| 1994 | 187 | 199 | 386 |
| 1995 | 187 | 213 | 400 |
| 1996 | 190 | 196 | 386 |
| 1997 | 178 | 199 | 377 |
| 1998 | 166 | 203 | 369 |
| 1999 | 171 | 169 | 340 |
| 2000 | 160 | 158 | 318 |
| 2001 | 155 | 163 | 318 |
| 2002 | 133 | 155 | 288 |
| 2003 | 125 | 151 | 276 |
| 2004 | 116 | 149 | 265 |
| 2005 | 107 | 149 | 256 |
| 2006 | 110 | 151 | 261 |
| 2007 | 111 | 147 | 258 |
| 2008 | 99 | 141 | 240 |
| 2009 | 108 | 135 | 243 |
| 2010 | 101 | 132 | 233 |
| 2011 | 98 | 128 | 226 |
Darndale Ns Junior No. Classes by size
Darndale Ns Junior No. Classes by size
| | | | | | | | |
| --- | --- | --- | --- | --- | --- | --- | --- |
| 2006 | 0 | 14 | 0 | 0 | 0 | 0 | 0 |
| 2007 | 0 | 14 | 0 | 0 | 0 | 0 | 0 |
| 2008 | 0 | 13 | 0 | 0 | 0 | 0 | 0 |
| 2009 | 0 | 13 | 0 | 0 | 0 | 0 | 0 |
| 2010 | 0 | 12 | 0 | 0 | 0 | 0 | 0 |
| 2011 | 0 | 12 | 0 | 0 | 0 | 0 | 0 |
Darndale Ns Junior number of teachers
Darndale Ns Junior number of teachers
| | | | | | | |
| --- | --- | --- | --- | --- | --- | --- |
| 2006 | 18 | | 5 | 1 | 254 | 11 |
| 2007 | 18 | | 5 | 1 | 253 | 11 |
| 2008 | 17 | | 5 | 1 | 231 | 10 |
| 2009 | 16 | 5 | 1 | 1 | 233 | 10 |
| 2010 | 16 | 4 | 1 | 1 | 228 | 10 |
| 2011 | 16 | 5 | 0 | 1 | 226 | 10 |
image author: www.sxc.hu