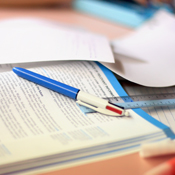 Dromin N S
Address:
Dromin
Dunleer, Co Louth
County:
Louth
Province:
Leinster
Phone:
0416851564
Email:
[email protected]
Rollnumber: 06576N Enrolment Boys: 52 Ethos: Catholic Enrolment Girls: 37 Gender: All Mixed Enrolment Total: 89 Lang: English
Latitude: 53°50' 39.6" N Longitude: -6°26' 40.69" W
Principal:
SEAN DE CLARE
Dromin N S - Primary Education facility in the district Louth. It is the one thousand and nine hundred and fourteenth School in the region and it's on three thousand and one hundred and thirty eighth position in the region counted by classes count. This year the school has eighty nine pupils in four classes, there are more boys in this institution. Compared to the average of the last six school years, now they have the most active classes. Last school year they had four teachers and an average of twenty two students for a single teacher. Compared to the last six school years, at the moment there are the most teachers working in this school. There is one small class, three normal classes in this public school.
It's an all age mixed school that teaches in the English language. The best way to contact is by their telephone number 0416851564 or by their email address [email protected] Lately this schoolhouse was administrated by Sean De Clare. More reports and stats can be found using this schoolhouse Roll number: 06576N . There are many other similar schoolhouses in the local area starting with: S N San Nioclas - distance 2.5km, S N Chaoimhin Naofa - distance 3.3km and Scoil Bhride Mixed N S - distance 4km.
Map
Dromin N S Class size
Dromin N S Class size
| Year | Classes No. | Average size |
| --- | --- | --- |
| 2006 | 2 | 23 |
| 2007 | 2 | 28 |
| 2008 | 3 | 22 |
| 2009 | 3 | 25 |
| 2010 | 3 | 28 |
| 2011 | 4 | 22 |
Dromin N S Enrolment
Dromin N S Enrolment
| | | | |
| --- | --- | --- | --- |
| 1975 | 0 | 0 | 60 |
| 1977 | 34 | 34 | 68 |
| 1980 | 34 | 44 | 78 |
| 1982 | 43 | 43 | 86 |
| 1993 | 27 | 24 | 51 |
| 1994 | 22 | 25 | 47 |
| 1995 | 20 | 24 | 44 |
| 1996 | 20 | 26 | 46 |
| 1997 | 22 | 25 | 47 |
| 1998 | 20 | 22 | 42 |
| 1999 | 18 | 22 | 40 |
| 2000 | 18 | 23 | 41 |
| 2001 | 18 | 26 | 44 |
| 2002 | 17 | 25 | 42 |
| 2003 | 15 | 30 | 45 |
| 2004 | 16 | 34 | 50 |
| 2005 | 12 | 36 | 48 |
| 2006 | 14 | 31 | 45 |
| 2007 | 19 | 36 | 55 |
| 2008 | 26 | 41 | 67 |
| 2009 | 31 | 44 | 75 |
| 2010 | 34 | 50 | 84 |
| 2011 | 37 | 52 | 89 |
Dromin N S No. Classes by size
Dromin N S No. Classes by size
| | | | | | | | |
| --- | --- | --- | --- | --- | --- | --- | --- |
| 2006 | 0 | 1 | 0 | 1 | 0 | 0 | 0 |
| 2007 | 0 | 0 | 1 | 0 | 1 | 0 | 0 |
| 2008 | 0 | 0 | 3 | 0 | 0 | 0 | 0 |
| 2009 | 0 | 0 | 2 | 1 | 0 | 0 | 0 |
| 2010 | 0 | 0 | 0 | 2 | 1 | 0 | 0 |
| 2011 | 0 | 1 | 1 | 2 | 0 | 0 | 0 |
Dromin N S number of teachers
Dromin N S number of teachers
| | | | | | | |
| --- | --- | --- | --- | --- | --- | --- |
| 2006 | 2 | | 0 | 0 | 45 | 23 |
| 2007 | 2 | | 0 | 0 | 55 | 28 |
| 2008 | 3 | | 0 | 0 | 67 | 22 |
| 2009 | 3 | 0 | 0 | 0 | 75 | 25 |
| 2010 | 3 | 0 | 0 | 0 | 84 | 28 |
| 2011 | 4 | 0 | 0 | 0 | 89 | 22 |
image author: www.sxc.hu