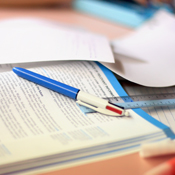 Gaelscoil Chill Dara
Address:
Green Road
Newbridge, Co Chill Dara
County:
Kildare
Province:
Leinster
Phone:
045442300
Email:
depaorj@eircom.net
Rollnumber: 20023A Enrolment Boys: 203 Ethos: Catholic Enrolment Girls: 244 Gender: All Mixed Enrolment Total: 447 Lang: All Irish
Latitude: 53°9' 31.62" N Longitude: -6°48' 30.14" W
Principal:
SEAN DE PAOR
Gaelscoil Chill Dara - Primary School in the county area of Kildare. It's the one hundred and eighty fifth Education facility in the county area and according to official data on three thousand and one hundred and thirty eighth ranking position in the region positioned according to class number. According to the latest data, enrolled are four hundred and fourty seven pupils in sixteen classes, the number of boys and girls is similar. Compared to the average of the last six school years, nowadays they have the most active classes. Last school year this school had sixteen teachers, one part time teacher plus three other teachers ; having twenty one pupils for a single teacher. Compared to the last six years, at the moment there are the most teachers teaching in this school. There are sixteen normal classes in this public school.
It's an all age mixed education facility teaching in the Irish language. Prefered way to contact them is by their telephone number 045442300 and by their email address depaorj@eircom.net. According to the latest data this institution was administrated by Sean De Paor. Other reports are available using this schoolhouse Roll number: 20023A . There are other similar education facilities in the region area for example: Gaelscoil Nas Na Riogh - distance 12.5km, Gael Scoil Na Lochanna - distance 23.2km and Scoil Uí Riada - distance 29.1km.
Map
Gaelscoil Chill Dara Class size
Gaelscoil Chill Dara Class size
| Year | Classes No. | Average size |
| --- | --- | --- |
| 2006 | 13 | 28 |
| 2007 | 15 | 27 |
| 2008 | 15 | 26 |
| 2009 | 15 | 28 |
| 2010 | 16 | 28 |
| 2011 | 16 | 28 |
Gaelscoil Chill Dara Enrolment
Gaelscoil Chill Dara Enrolment
| | | | |
| --- | --- | --- | --- |
| 1995 | 14 | 20 | 34 |
| 1996 | 45 | 43 | 88 |
| 1997 | 58 | 57 | 115 |
| 1998 | 73 | 74 | 147 |
| 1999 | 88 | 84 | 172 |
| 2000 | 105 | 107 | 212 |
| 2001 | 127 | 112 | 239 |
| 2002 | 145 | 126 | 271 |
| 2003 | 162 | 141 | 303 |
| 2004 | 159 | 143 | 302 |
| 2005 | 177 | 158 | 335 |
| 2006 | 202 | 164 | 366 |
| 2007 | 223 | 176 | 399 |
| 2008 | 217 | 177 | 394 |
| 2009 | 231 | 188 | 419 |
| 2010 | 250 | 194 | 444 |
| 2011 | 244 | 203 | 447 |
Gaelscoil Chill Dara No. Classes by size
Gaelscoil Chill Dara No. Classes by size
| | | | | | | | |
| --- | --- | --- | --- | --- | --- | --- | --- |
| 2006 | 0 | 0 | 2 | 6 | 4 | 1 | 0 |
| 2007 | 0 | 1 | 2 | 10 | 1 | 1 | 0 |
| 2008 | 0 | 1 | 3 | 9 | 2 | 0 | 0 |
| 2009 | 0 | 0 | 3 | 6 | 6 | 0 | 0 |
| 2010 | 0 | 0 | 3 | 7 | 6 | 0 | 0 |
| 2011 | 0 | 0 | 4 | 5 | 7 | 0 | 0 |
Gaelscoil Chill Dara number of teachers
Gaelscoil Chill Dara number of teachers
| | | | | | | |
| --- | --- | --- | --- | --- | --- | --- |
| 2006 | 13 | | 2 | 1 | 366 | 23 |
| 2007 | 15 | | 2 | 1 | 399 | 22 |
| 2008 | 15 | | 3 | 1 | 394 | 21 |
| 2009 | 15 | 3 | 1 | 1 | 419 | 21 |
| 2010 | 16 | 3 | 1 | 1 | 444 | 21 |
| 2011 | 16 | 3 | 1 | 1 | 447 | 21 |
image author: www.sxc.hu