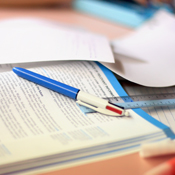 Gaelscoil Dhun Buinne
Address:
Dun Buinne
Co Na Mi
County:
Meath
Province:
Leinster
Phone:
018252858
Email:
[email protected]
Rollnumber: 20082Q Enrolment Boys: 103 Ethos: Inter Denominational Enrolment Girls: 110 Gender: All Mixed Enrolment Total: 213 Lang: All Irish
Latitude: 53°24' 54.25" N Longitude: -6°28' 25" W
Principal:
TIMOTHY TUCKEY
Gaelscoil Dhun Buinne - Primary School in the district of Meath. It is the one thousand and sixteenth School in the county and according to official data on three thousand and one hundred and thirty eighth place in the county ranked by classes count. Now the school has two hundred and thirteen pupils in seven classes, the number of boys and girls is similar. Compared to the average of the last six years], according to the latest data there are significantly more active classes. Last school year they had seven teachers plus two other teachers ; having twenty one pupils for a teacher. Compared to the last six years, nowadays the number of teachers hasn't changed significantly. There are seven normal classes in this education facility.
It's an all age mixed school with Irish language. The best way to contact is by their telephone number 018252858 or by their email [email protected] In year 2011/2012 this education facility was administrated by Timothy Tuckey. Additional reports can be found by searching using this schoolhouse Roll number: 20082Q . There are other similar education facilities in the local area for instance: Gaelscoil An Chuilinn - distance 7.3km, Gaelscoil Bhrian Bóroimhe - distance 20.1km and Gaelscoil Bhaile Brigin - distance 32.5km.
Map
Gaelscoil Dhun Buinne Class size
Gaelscoil Dhun Buinne Class size
| Year | Classes No. | Average size |
| --- | --- | --- |
| 2006 | 6 | 22 |
| 2007 | 6 | 26 |
| 2008 | 7 | 24 |
| 2009 | 7 | 28 |
| 2010 | 8 | 25 |
| 2011 | 7 | 30 |
Gaelscoil Dhun Buinne Enrolment
Gaelscoil Dhun Buinne Enrolment
| | | | |
| --- | --- | --- | --- |
| 1998 | 21 | 14 | 35 |
| 1999 | 37 | 25 | 62 |
| 2000 | 52 | 35 | 87 |
| 2001 | 67 | 45 | 112 |
| 2002 | 43 | 42 | 85 |
| 2003 | 46 | 42 | 88 |
| 2004 | 41 | 42 | 83 |
| 2005 | 52 | 45 | 97 |
| 2006 | 70 | 61 | 131 |
| 2007 | 85 | 68 | 153 |
| 2008 | 93 | 74 | 167 |
| 2009 | 101 | 94 | 195 |
| 2010 | 100 | 98 | 198 |
| 2011 | 110 | 103 | 213 |
Gaelscoil Dhun Buinne No. Classes by size
Gaelscoil Dhun Buinne No. Classes by size
| | | | | | | | |
| --- | --- | --- | --- | --- | --- | --- | --- |
| 2006 | 0 | 2 | 2 | 2 | 0 | 0 | 0 |
| 2007 | 0 | 1 | 2 | 1 | 2 | 0 | 0 |
| 2008 | 0 | 1 | 3 | 2 | 1 | 0 | 0 |
| 2009 | 0 | 1 | 0 | 3 | 3 | 0 | 0 |
| 2010 | 0 | 1 | 3 | 3 | 1 | 0 | 0 |
| 2011 | 0 | 0 | 0 | 2 | 5 | 0 | 0 |
Gaelscoil Dhun Buinne number of teachers
Gaelscoil Dhun Buinne number of teachers
| | | | | | | |
| --- | --- | --- | --- | --- | --- | --- |
| 2006 | 6 | | 1 | 0 | 131 | 19 |
| 2007 | 6 | | 1 | 0 | 153 | 22 |
| 2008 | 7 | | 1 | 1 | 167 | 19 |
| 2009 | 7 | 2 | 0 | 1 | 195 | 20 |
| 2010 | 8 | 2 | 0 | 1 | 198 | 18 |
| 2011 | 7 | 2 | 0 | 1 | 213 | 21 |
image author: www.sxc.hu