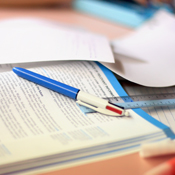 Glounthaune Mixed N.s.
Address:
Glounthaune
Co.cork
County:
Cork
Province:
Munster
Phone:
0214353645
Email:
principal@sncn.ie
Rollnumber: 15484J Enrolment Boys: 262 Ethos: Catholic Enrolment Girls: 191 Gender: All Mixed Enrolment Total: 453 Lang: English
Latitude: 51°54' 51.82" N Longitude: -8°20' 30.64" W
Principal:
DAMIEN O HEARMHOIN
Glounthaune Mixed N.s. is the Primary Public School in the county area of Cork. It is the one hundred and fifty ninth Education facility in the county area and the following school is on three thousand and one hundred and thirty eighth ranking position in its county counted by classes count. Currently there are four hundred and fifty three students in seventeen classes, there are more boys in this facility. Compared to the average of the last six school years, now they have the most active classes. Last school year this schoolhouse had seventeen teachers plus eight other teachers ; having seventeen pupils for a teacher. Compared to the last six years, this year there are the most teachers working in this school. There are seventeen normal classes in this education facility.
It's an all age mixed school that teaches in the English language. The best way to contact is by their phone: 0214353645 or by schools email principal@sncn.ie . Last year this place was administrated by Damien O Hearmhoin. Additional statistics are available searching by this place Roll number: 15484J . There are many other similar education facilities in the local area for instance: Little Island Ns - distance 2.3km, S N Cill Ruadhain - distance 3.9km and Star Of The Sea Primary School - distance 4.3km.
Map
Glounthaune Mixed N.s. Class size
Glounthaune Mixed N.s. Class size
| Year | Classes No. | Average size |
| --- | --- | --- |
| 2006 | 12 | 28 |
| 2007 | 14 | 27 |
| 2008 | 16 | 26 |
| 2009 | 16 | 27 |
| 2010 | 17 | 26 |
| 2011 | 17 | 26 |
Glounthaune Mixed N.s. Enrolment
Glounthaune Mixed N.s. Enrolment
| | | | |
| --- | --- | --- | --- |
| 1975 | 0 | 0 | 170 |
| 1976 | 80 | 116 | 196 |
| 1977 | 105 | 139 | 244 |
| 1978 | 111 | 157 | 268 |
| 1979 | 104 | 156 | 260 |
| 1980 | 108 | 164 | 272 |
| 1981 | 129 | 174 | 303 |
| 1982 | 154 | 174 | 328 |
| 1993 | 128 | 161 | 289 |
| 1994 | 135 | 159 | 294 |
| 1995 | 127 | 143 | 270 |
| 1996 | 131 | 146 | 277 |
| 1997 | 116 | 149 | 265 |
| 1998 | 119 | 141 | 260 |
| 1999 | 116 | 134 | 250 |
| 2000 | 123 | 150 | 273 |
| 2001 | 138 | 156 | 294 |
| 2002 | 141 | 164 | 305 |
| 2003 | 143 | 157 | 300 |
| 2004 | 160 | 173 | 333 |
| 2005 | 166 | 180 | 346 |
| 2006 | 158 | 190 | 348 |
| 2007 | 173 | 218 | 391 |
| 2008 | 193 | 229 | 422 |
| 2009 | 204 | 231 | 435 |
| 2010 | 196 | 250 | 446 |
| 2011 | 191 | 262 | 453 |
Glounthaune Mixed N.s. No. Classes by size
Glounthaune Mixed N.s. No. Classes by size
| | | | | | | | |
| --- | --- | --- | --- | --- | --- | --- | --- |
| 2006 | 0 | 0 | 0 | 7 | 5 | 0 | 0 |
| 2007 | 0 | 0 | 5 | 4 | 5 | 0 | 0 |
| 2008 | 0 | 0 | 7 | 5 | 4 | 0 | 0 |
| 2009 | 0 | 0 | 4 | 8 | 4 | 0 | 0 |
| 2010 | 0 | 0 | 7 | 7 | 3 | 0 | 0 |
| 2011 | 0 | 0 | 6 | 6 | 5 | 0 | 0 |
Glounthaune Mixed N.s. number of teachers
Glounthaune Mixed N.s. number of teachers
| | | | | | | |
| --- | --- | --- | --- | --- | --- | --- |
| 2006 | 12 | | 5 | 1 | 341 | 19 |
| 2007 | 14 | | 6 | 1 | 384 | 18 |
| 2008 | 16 | | 7 | 1 | 415 | 17 |
| 2009 | 16 | 8 | 0 | 1 | 428 | 17 |
| 2010 | 17 | 7 | 0 | 1 | 439 | 18 |
| 2011 | 17 | 8 | 0 | 1 | 447 | 17 |
image author: www.sxc.hu