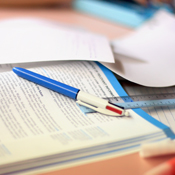 Goldenbridge Convent
Address:
Goldenbridge
Inchicore, Dublin 8
County:
Dublin
Province:
Dublin
Phone:
014541265
Email:
[email protected]
Rollnumber: 07546J Enrolment Boys: 138 Ethos: Catholic Enrolment Girls: 123 Gender: All Mixed Enrolment Total: 261 Lang: English
Latitude: 53°20' 12.04" N Longitude: -6°19' 8.71" W
Principal:
NORA BN UI FHIONNACHTA
Goldenbridge Convent is a Primary Education facility in the district of Dublin. Our sources indicate it is the four hundred and fifty sixth Education facility in the region and available sources show on three thousand and one hundred and thirty eighth place in the area counted by class number. Now, enrolled are two hundred and sixty one pupils in twelve classes, the number of boys and girls is similar. Compared to the average of the last six years], this year there are significantly more active classes. Last year this school had twelve teachers plus nine other teachers and an average of twelve pupils for a teacher. Compared to the last six school years, currently there are significantly fewer teachers working in this school. There are eleven normal classes in this public school.
It's an all age mixed education facility teaching in the English language. The best way to contact them is by their phone number 014541265 or by schools email address [email protected]. Lately this institution was ruled by Nora Bn Ui Fhionnachta. More stats can be found using this school Roll number: 07546J . There are many other similar schools in the local area starting with: S N Muire Gan Smal B - distance 0.5km, Inchicore Ns - distance 0.5km and Muire Na Dea Coirle Inf - distance 0.7km.
Map
Goldenbridge Convent Class size
Goldenbridge Convent Class size
| Year | Classes No. | Average size |
| --- | --- | --- |
| 2006 | 12 | 18 |
| 2007 | 14 | 17 |
| 2008 | 14 | 17 |
| 2009 | 13 | 18 |
| 2010 | 12 | 21 |
| 2011 | 12 | 22 |
Goldenbridge Convent Enrolment
Goldenbridge Convent Enrolment
| | | | |
| --- | --- | --- | --- |
| 1975 | 0 | 0 | 939 |
| 1977 | 663 | 204 | 867 |
| 1980 | 561 | 165 | 726 |
| 1982 | 459 | 115 | 574 |
| 1993 | 267 | 81 | 348 |
| 1994 | 249 | 78 | 327 |
| 1995 | 245 | 69 | 314 |
| 1996 | 228 | 67 | 295 |
| 1997 | 223 | 67 | 290 |
| 1998 | 195 | 53 | 248 |
| 1999 | 170 | 63 | 233 |
| 2000 | 176 | 65 | 241 |
| 2001 | 179 | 61 | 240 |
| 2002 | 176 | 46 | 222 |
| 2003 | 168 | 48 | 216 |
| 2004 | 155 | 50 | 205 |
| 2005 | 161 | 55 | 216 |
| 2006 | 156 | 86 | 242 |
| 2007 | 156 | 114 | 270 |
| 2008 | 128 | 123 | 251 |
| 2009 | 120 | 125 | 245 |
| 2010 | 115 | 145 | 260 |
| 2011 | 123 | 138 | 261 |
Goldenbridge Convent No. Classes by size
Goldenbridge Convent No. Classes by size
| | | | | | | | |
| --- | --- | --- | --- | --- | --- | --- | --- |
| 2006 | 0 | 8 | 2 | 1 | 0 | 0 | 0 |
| 2007 | 0 | 10 | 2 | 0 | 1 | 0 | 0 |
| 2008 | 0 | 9 | 3 | 0 | 0 | 0 | 0 |
| 2009 | 0 | 8 | 3 | 1 | 0 | 0 | 0 |
| 2010 | 0 | 7 | 4 | 0 | 1 | 0 | 0 |
| 2011 | 0 | 0 | 10 | 1 | 0 | 0 | 0 |
Goldenbridge Convent number of teachers
Goldenbridge Convent number of teachers
| | | | | | | |
| --- | --- | --- | --- | --- | --- | --- |
| 2006 | 12 | | 8 | 1 | 216 | 10 |
| 2007 | 14 | | 9 | 1 | 244 | 10 |
| 2008 | 14 | | 10 | 1 | 235 | 9 |
| 2009 | 13 | 10 | 0 | 1 | 233 | 10 |
| 2010 | 12 | 9 | 0 | 1 | 246 | 11 |
| 2011 | 12 | 9 | 0 | 1 | 261 | 12 |
image author: www.sxc.hu