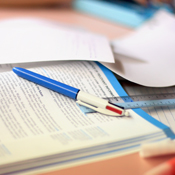 John Scottus Ns
Address:
Northumberland Road
Dublin 4
County:
Dublin
Province:
Dublin
Phone:
016609309
Email:
[email protected]
Rollnumber: 20103V Enrolment Boys: 110 Ethos: Multi Denominational Enrolment Girls: 129 Gender: Junior Mixed Enrolment Total: 239 Lang: English
Latitude: 53°20' 3.92" N Longitude: -6°14' 14.33" W
Principal:
MAIRE TELFORD
John Scottus Ns is the Primary School in the county area of Dublin. It is the one thousand and three hundredth Public School in the district and available sources show on three hundred and ninety sixth ranking position in the county positioned according to amount of students. Now, enrolled are two hundred and thirty nine pupils in ten classes, the number of boys and girls is similar. Compared to the average of the last six school years, according to the latest data there are the least pupils learning here. Last year this facility had ten teachers plus five other teachers with fifteen students for one teacher. Compared to the last six years, according to the latest data there are the most teachers teaching in this school. There are two small classes, seven normal classes, and one big class in this school.
It's an Junior mixed school that teaches in the English language. The best way to contact them is by their telephone: 016609309 or by their email box [email protected]. According to the latest data this schoolhouse was managed by Maire Telford. More data are available using this schoolhouse Roll number: 20103V . There are multiple similar schoolhouses in the local area like: Ranelagh Multi Denom Ns - distance 1.9km, Griffith Barracks Multi D School - distance 3.7km and Educate Together Ns - distance 4.7km.
Map
John Scottus Ns Class size
John Scottus Ns Class size
| Year | Classes No. | Average size |
| --- | --- | --- |
| 2006 | 10 | 29 |
| 2007 | 11 | 26 |
| 2008 | 11 | 25 |
| 2009 | 10 | 26 |
| 2010 | 10 | 26 |
| 2011 | 10 | 24 |
John Scottus Ns Enrolment
John Scottus Ns Enrolment
| | | | |
| --- | --- | --- | --- |
| 1999 | 47 | 61 | 108 |
| 2000 | 65 | 90 | 155 |
| 2001 | 70 | 94 | 164 |
| 2002 | 76 | 89 | 165 |
| 2003 | 89 | 104 | 193 |
| 2004 | 99 | 119 | 218 |
| 2005 | 135 | 140 | 275 |
| 2006 | 144 | 149 | 293 |
| 2007 | 141 | 147 | 288 |
| 2008 | 138 | 136 | 274 |
| 2009 | 127 | 135 | 262 |
| 2010 | 122 | 137 | 259 |
| 2011 | 129 | 110 | 239 |
John Scottus Ns No. Classes by size
John Scottus Ns No. Classes by size
| | | | | | | | |
| --- | --- | --- | --- | --- | --- | --- | --- |
| 2006 | 0 | 1 | 3 | 0 | 3 | 3 | 0 |
| 2007 | 0 | 2 | 4 | 0 | 4 | 1 | 0 |
| 2008 | 0 | 2 | 4 | 2 | 3 | 0 | 0 |
| 2009 | 0 | 1 | 4 | 2 | 2 | 1 | 0 |
| 2010 | 0 | 2 | 4 | 0 | 3 | 1 | 0 |
| 2011 | 0 | 2 | 4 | 2 | 1 | 1 | 0 |
John Scottus Ns number of teachers
John Scottus Ns number of teachers
| | | | | | | |
| --- | --- | --- | --- | --- | --- | --- |
| 2006 | 10 | | 4 | 1 | 293 | 20 |
| 2007 | 11 | | 4 | 1 | 288 | 18 |
| 2008 | 11 | | 4 | 1 | 274 | 17 |
| 2009 | 10 | 4 | 0 | 1 | 262 | 17 |
| 2010 | 10 | 5 | 0 | 1 | 259 | 16 |
| 2011 | 10 | 5 | 0 | 1 | 239 | 15 |
image author: www.sxc.hu