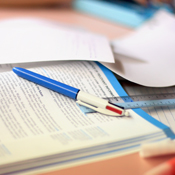 Muire Og 2 Loreto Con
Address:
Crumlin Road
Dublin 12, 112
County:
Dublin
Province:
Dublin
Phone:
014541746
Email:
[email protected]
Rollnumber: 17683C Enrolment Boys: 74 Ethos: Catholic Enrolment Girls: 136 Gender: All Mixed Enrolment Total: 210 Lang: English
Latitude: 53°19' 48.61" N Longitude: -6°17' 47.25" W
Principal:
UNKNOWN
Muire Og 2 Loreto Con is a Primary Education facility in the region of Dublin. It is the one thousand and five hundred and thirty third Public School in the county and it's on four hundred and fifty fifth ranking position in the county ranked by number of learners. Currently, attending the classes are two hundred and ten pupils in twelve classes, there are more girls in this establishment. Compared to the average of the last six years, currently there are the least students learning here. Last year they had twelve teachers plus six other teachers with eleven students for a single teacher. Compared to the last six school years, according to the latest data there are the least teachers working here. There are seven small classes, four normal classes in this education facility.
It's an all age mixed education facility that teaches in the English language. The best way to contact is by their telephone: 014541746 or by their email address [email protected] . Lately this place was ruled by Unknown. Current reports are available by searching using this institution Roll number: 17683C . There are multiple similar education facilities in the local area for example: Scoil Mhuire Ogh 1 - distance 0.1km, Marist National School - distance 0.5km and Scoil Iosagain - distance 0.8km.
Map
Muire Og 2 Loreto Con Class size
Muire Og 2 Loreto Con Class size
| Year | Classes No. | Average size |
| --- | --- | --- |
| 2006 | 14 | 20 |
| 2007 | 15 | 19 |
| 2008 | 15 | 18 |
| 2009 | 13 | 18 |
| 2010 | 12 | 18 |
| 2011 | 12 | 18 |
Muire Og 2 Loreto Con Enrolment
Muire Og 2 Loreto Con Enrolment
| | | | |
| --- | --- | --- | --- |
| 1974 | 364 | 236 | 600 |
| 1975 | 0 | 0 | 606 |
| 1976 | 352 | 250 | 602 |
| 1977 | 354 | 233 | 587 |
| 1978 | 365 | 224 | 589 |
| 1979 | 339 | 198 | 537 |
| 1980 | 329 | 170 | 499 |
| 1981 | 331 | 189 | 520 |
| 1982 | 311 | 175 | 486 |
| 1993 | 299 | 146 | 445 |
| 1994 | 300 | 147 | 447 |
| 1995 | 307 | 144 | 451 |
| 1996 | 278 | 129 | 407 |
| 1997 | 279 | 117 | 396 |
| 1998 | 245 | 112 | 357 |
| 1999 | 234 | 111 | 345 |
| 2000 | 202 | 101 | 303 |
| 2001 | 192 | 102 | 294 |
| 2002 | 185 | 98 | 283 |
| 2003 | 168 | 102 | 270 |
| 2004 | 158 | 108 | 266 |
| 2005 | 183 | 101 | 284 |
| 2006 | 187 | 95 | 282 |
| 2007 | 194 | 99 | 293 |
| 2008 | 193 | 93 | 286 |
| 2009 | 164 | 77 | 241 |
| 2010 | 149 | 80 | 229 |
| 2011 | 136 | 74 | 210 |
Muire Og 2 Loreto Con No. Classes by size
Muire Og 2 Loreto Con No. Classes by size
| | | | | | | | |
| --- | --- | --- | --- | --- | --- | --- | --- |
| 2006 | 0 | 6 | 7 | 0 | 0 | 0 | 0 |
| 2007 | 0 | 10 | 5 | 0 | 0 | 0 | 0 |
| 2008 | 0 | 12 | 1 | 1 | 0 | 0 | 0 |
| 2009 | 0 | 10 | 2 | 0 | 0 | 0 | 0 |
| 2010 | 0 | 3 | 8 | 0 | 0 | 0 | 0 |
| 2011 | 0 | 7 | 4 | 0 | 0 | 0 | 0 |
Muire Og 2 Loreto Con number of teachers
Muire Og 2 Loreto Con number of teachers
| | | | | | | |
| --- | --- | --- | --- | --- | --- | --- |
| 2006 | 14 | | 7 | 1 | 274 | 12 |
| 2007 | 15 | | 8 | 1 | 284 | 12 |
| 2008 | 15 | | 7 | 1 | 277 | 12 |
| 2009 | 13 | 7 | 1 | 1 | 229 | 10 |
| 2010 | 12 | 7 | 0 | 1 | 219 | 11 |
| 2011 | 12 | 6 | 0 | 1 | 210 | 11 |
image author: www.sxc.hu