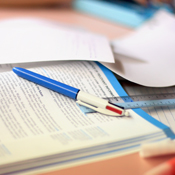 S N Gort Na Huaighe
Address:
Thurles
Co Tipperary
County:
Tipperary
Province:
Munster
Phone:
0568834390
Email:
[email protected]
Rollnumber: 17580P Enrolment Boys: 53 Ethos: Catholic Enrolment Girls: 62 Gender: All Mixed Enrolment Total: 115 Lang: English
Latitude: 52°40' 29.56" N Longitude: -7°36' 11.96" W
Principal:
DEREK O BRIEN
S N Gort Na Huaighe is a Primary Public School in the district Tipperary. Available sources show is is the two thousand and two hundred and eighty fifth Public School in the district and according to official data on eighty ninth position in the local area positioned according to number of pupils. Nowadays, enrolled are one hundred and fifteen students in five classes, the number of boys and girls is similar. Compared to the last six school years, according to the latest data there are the most students studying here. Last school year this schoolhouse had five teachers plus two other teachers with sixteen pupils for one teacher. Compared to the last six years, now there are the most teachers working in this school. There are two small classes, three normal classes in this public school.
It's an all age mixed school with English language. Easiest way to contact them is by their telephone: 0568834390 or by their email box [email protected] Last year this place was ruled by Derek O Brien. Other data are available searching by this institution Roll number: 17580P . There are many other similar education facilities in the local area for example: S N Baile Sluagh - distance 4.2km, Scoil An Chroí Ró-Naofa - distance 5.3km and S N Gleann Guail - distance 6.9km.
Map
S N Gort Na Huaighe Class size
S N Gort Na Huaighe Class size
| Year | Classes No. | Average size |
| --- | --- | --- |
| 2006 | 4 | 23 |
| 2007 | 4 | 26 |
| 2008 | 4 | 28 |
| 2009 | 4 | 28 |
| 2010 | 4 | 29 |
| 2011 | 5 | 23 |
S N Gort Na Huaighe Enrolment
S N Gort Na Huaighe Enrolment
| | | | |
| --- | --- | --- | --- |
| 1974 | 49 | 54 | 103 |
| 1976 | 45 | 52 | 97 |
| 1982 | 67 | 77 | 144 |
| 1983 | 70 | 77 | 147 |
| 1993 | 86 | 89 | 175 |
| 1994 | 82 | 87 | 169 |
| 1995 | 80 | 82 | 162 |
| 1996 | 79 | 76 | 155 |
| 1997 | 70 | 86 | 156 |
| 1998 | 67 | 77 | 144 |
| 1999 | 61 | 72 | 133 |
| 2000 | 56 | 66 | 122 |
| 2001 | 58 | 63 | 121 |
| 2002 | 44 | 54 | 98 |
| 2003 | 46 | 57 | 103 |
| 2004 | 39 | 64 | 103 |
| 2005 | 41 | 54 | 95 |
| 2006 | 43 | 50 | 93 |
| 2007 | 52 | 50 | 102 |
| 2008 | 56 | 54 | 110 |
| 2009 | 57 | 54 | 111 |
| 2010 | 62 | 53 | 115 |
| 2011 | 62 | 53 | 115 |
S N Gort Na Huaighe No. Classes by size
S N Gort Na Huaighe No. Classes by size
| | | | | | | | |
| --- | --- | --- | --- | --- | --- | --- | --- |
| 2006 | 0 | 1 | 1 | 2 | 0 | 0 | 0 |
| 2007 | 0 | 1 | 1 | 1 | 1 | 0 | 0 |
| 2008 | 0 | 0 | 1 | 2 | 1 | 0 | 0 |
| 2009 | 0 | 0 | 0 | 3 | 1 | 0 | 0 |
| 2010 | 0 | 0 | 1 | 1 | 1 | 1 | 0 |
| 2011 | 0 | 2 | 1 | 2 | 0 | 0 | 0 |
S N Gort Na Huaighe number of teachers
S N Gort Na Huaighe number of teachers
| | | | | | | |
| --- | --- | --- | --- | --- | --- | --- |
| 2006 | 4 | | 1 | 0 | 93 | 19 |
| 2007 | 4 | | 1 | 0 | 102 | 20 |
| 2008 | 4 | | 1 | 0 | 110 | 22 |
| 2009 | 4 | 2 | 0 | 0 | 111 | 19 |
| 2010 | 4 | 2 | 0 | 0 | 115 | 19 |
| 2011 | 5 | 2 | 0 | 0 | 115 | 16 |
image author: www.sxc.hu