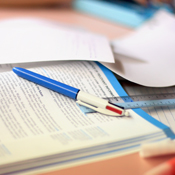 S N Iosef Naofa
Address:
Templemore
Co Tipperary
County:
Tipperary
Province:
Munster
Phone:
050431141
Email:
[email protected]
Rollnumber: 17731K Enrolment Boys: 41 Ethos: Catholic Enrolment Girls: 99 Gender: Senior Girls/Infant Mixed Enrolment Total: 140 Lang: English
Latitude: 52°47' 50.93" N Longitude: -7°49' 39.83" W
Principal:
ELAINE FOLEY
S N Iosef Naofa is the Primary Public School in the county area of Tipperary. This is the two thousand and fortieth School in the district and our sources indicate on seventy fifth position in its county counted by number of pupils. At the moment, enrolled are one hundred and fourty pupils in seven classes, there are mostly girls in this establishment. Compared to the average of the last six years, now there are less pupils studying here. Last school year this school had seven teachers plus five other teachers with eleven students for a single teacher. Compared to the last six years, at the moment there are the most teachers teaching here. There are three small classes, four normal classes in this school.
It's an Senior girls and infant mixed education facility teaching in the English language. Easiest way to contact them is by their phone: 050431141 or by schools email [email protected]. In year 2011/2012 this school was administrated by Elaine Foley. More reports can be found using this education facility Roll number: 17731K . There are multiple similar schools in the neighborhoods like: St Colmcilles Primary School - distance 0.5km, Castle Iny N S - distance 3.7km and Loch Mor Maigh N S - distance 4.6km.
Map
S N Iosef Naofa Class size
S N Iosef Naofa Class size
| Year | Classes No. | Average size |
| --- | --- | --- |
| 2006 | 8 | 20 |
| 2007 | 8 | 20 |
| 2008 | 8 | 18 |
| 2009 | 7 | 19 |
| 2010 | 6 | 22 |
| 2011 | 7 | 20 |
S N Iosef Naofa Enrolment
S N Iosef Naofa Enrolment
| | | | |
| --- | --- | --- | --- |
| 1974 | 288 | 64 | 352 |
| 1976 | 285 | 80 | 365 |
| 1982 | 256 | 82 | 338 |
| 1983 | 242 | 74 | 316 |
| 1993 | 183 | 39 | 222 |
| 1994 | 174 | 45 | 219 |
| 1995 | 160 | 43 | 203 |
| 1996 | 165 | 51 | 216 |
| 1997 | 150 | 36 | 186 |
| 1998 | 148 | 34 | 182 |
| 1999 | 135 | 23 | 158 |
| 2000 | 137 | 21 | 158 |
| 2001 | 138 | 29 | 167 |
| 2002 | 138 | 26 | 164 |
| 2003 | 146 | 22 | 168 |
| 2004 | 138 | 28 | 166 |
| 2005 | 135 | 37 | 172 |
| 2006 | 130 | 34 | 164 |
| 2007 | 127 | 39 | 166 |
| 2008 | 116 | 35 | 151 |
| 2009 | 115 | 25 | 140 |
| 2010 | 108 | 35 | 143 |
| 2011 | 99 | 41 | 140 |
S N Iosef Naofa No. Classes by size
S N Iosef Naofa No. Classes by size
| | | | | | | | |
| --- | --- | --- | --- | --- | --- | --- | --- |
| 2006 | 0 | 4 | 3 | 1 | 0 | 0 | 0 |
| 2007 | 0 | 2 | 6 | 0 | 0 | 0 | 0 |
| 2008 | 0 | 5 | 3 | 0 | 0 | 0 | 0 |
| 2009 | 0 | 4 | 1 | 2 | 0 | 0 | 0 |
| 2010 | 0 | 2 | 2 | 2 | 0 | 0 | 0 |
| 2011 | 0 | 3 | 2 | 2 | 0 | 0 | 0 |
S N Iosef Naofa number of teachers
S N Iosef Naofa number of teachers
| | | | | | | |
| --- | --- | --- | --- | --- | --- | --- |
| 2006 | 8 | | 3 | 1 | 156 | 13 |
| 2007 | 8 | | 4 | 1 | 158 | 12 |
| 2008 | 8 | | 4 | 1 | 143 | 11 |
| 2009 | 7 | 4 | 1 | 1 | 133 | 10 |
| 2010 | 6 | 2 | 1 | 1 | 134 | 13 |
| 2011 | 7 | 5 | 0 | 1 | 140 | 11 |
image author: www.sxc.hu