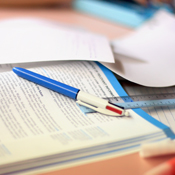 S N Mhuire Bainrioghan
Address:
Scoil Muire Bainrioghan
Dun Chairn, Biorra, Co Uibh Fhaili
County:
Offaly
Province:
Leinster
Phone:
050545252
Email:
[email protected]
Rollnumber: 17336E Enrolment Boys: 31 Ethos: Catholic Enrolment Girls: 37 Gender: All Mixed Enrolment Total: 68 Lang: English
Latitude: 52°54' 54.94" N Longitude: -7°54' 42.7" W
Principal:
PETER JENNINGS
S N Mhuire Bainrioghan - Primary Education facility in the county of Offaly. Our sources indicate it is the three thousand and thirty fourth Public School in the district and the following school is on sixty fifth ranking position in the area ranked by amount of students. Now there are sixty eight pupils in three classes, the number of boys and girls is similar. Compared to the average of the last six school years, at the moment there are the least pupils learning in this school. Last year this institution had three teachers plus one other teacher and an average of seventeen pupils for one teacher. Compared to the last six school years, this year the number of teachers hasn't changed significantly. There is one small class, two normal classes in this public school.
It's an all age mixed school with English language. Prefered way to contact them is by their telephone number 050545252 or by their email address [email protected] According to the latest data this school was administrated by Peter Jennings. Other reports and stats are available by searching using this place Roll number: 17336E . There are many other similar schools in the local area like: S N Caoimhin Naofa - distance 3.6km, S N Seosamh - distance 5.3km and Shinrone Mixed N S - distance 7.4km.
Map
S N Mhuire Bainrioghan Class size
S N Mhuire Bainrioghan Class size
| Year | Classes No. | Average size |
| --- | --- | --- |
| 2006 | 3 | 24 |
| 2007 | 3 | 24 |
| 2008 | 3 | 25 |
| 2009 | 3 | 24 |
| 2010 | 3 | 23 |
| 2011 | 3 | 23 |
S N Mhuire Bainrioghan Enrolment
S N Mhuire Bainrioghan Enrolment
| | | | |
| --- | --- | --- | --- |
| 1974 | 44 | 58 | 102 |
| 1975 | 0 | 0 | 97 |
| 1976 | 37 | 57 | 94 |
| 1977 | 42 | 56 | 98 |
| 1978 | 39 | 60 | 99 |
| 1979 | 37 | 63 | 100 |
| 1980 | 34 | 52 | 86 |
| 1981 | 38 | 55 | 93 |
| 1982 | 38 | 57 | 95 |
| 1983 | 33 | 58 | 91 |
| 1993 | 52 | 46 | 98 |
| 1994 | 51 | 43 | 94 |
| 1995 | 50 | 46 | 96 |
| 1996 | 48 | 43 | 91 |
| 1997 | 44 | 46 | 90 |
| 1998 | 44 | 43 | 87 |
| 1999 | 46 | 42 | 88 |
| 2000 | 44 | 39 | 83 |
| 2001 | 46 | 36 | 82 |
| 2002 | 41 | 30 | 71 |
| 2003 | 38 | 30 | 68 |
| 2004 | 37 | 30 | 67 |
| 2005 | 39 | 25 | 64 |
| 2006 | 43 | 28 | 71 |
| 2007 | 42 | 31 | 73 |
| 2008 | 43 | 32 | 75 |
| 2009 | 37 | 34 | 71 |
| 2010 | 34 | 35 | 69 |
| 2011 | 37 | 31 | 68 |
S N Mhuire Bainrioghan No. Classes by size
S N Mhuire Bainrioghan No. Classes by size
| | | | | | | | |
| --- | --- | --- | --- | --- | --- | --- | --- |
| 2006 | 0 | 0 | 2 | 1 | 0 | 0 | 0 |
| 2007 | 0 | 1 | 1 | 0 | 1 | 0 | 0 |
| 2008 | 0 | 1 | 0 | 1 | 1 | 0 | 0 |
| 2009 | 0 | 0 | 2 | 1 | 0 | 0 | 0 |
| 2010 | 0 | 1 | 1 | 0 | 1 | 0 | 0 |
| 2011 | 0 | 1 | 0 | 2 | 0 | 0 | 0 |
S N Mhuire Bainrioghan number of teachers
S N Mhuire Bainrioghan number of teachers
| | | | | | | |
| --- | --- | --- | --- | --- | --- | --- |
| 2006 | 3 | | 0 | 0 | 71 | 24 |
| 2007 | 3 | | 0 | 0 | 73 | 24 |
| 2008 | 3 | | 0 | 0 | 75 | 25 |
| 2009 | 3 | 1 | 0 | 0 | 71 | 18 |
| 2010 | 3 | 1 | 1 | 0 | 69 | 14 |
| 2011 | 3 | 1 | 0 | 0 | 68 | 17 |
image author: www.sxc.hu