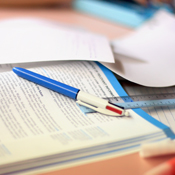 S N Na Bhforbacha
Address:
An Spideal
Co Na Gaillimhe
County:
Galway
Province:
Connacht
Phone:
091592244
Email:
[email protected]
Rollnumber: 17668G Enrolment Boys: 100 Ethos: Catholic Enrolment Girls: 86 Gender: All Mixed Enrolment Total: 186 Lang: All Irish
Latitude: 53°14' 55.84" N Longitude: -9°12' 19.95" W
Principal:
SEAN BREATHNACH
S N Na Bhforbacha is the Primary School in the district Galway. It's the one thousand and seven hundred and eighth School in the county and our sources indicate on eighty fifth place in the county arranged by number of learners. According to the latest data, attending the classes are one hundred and eighty six students in eight classes, the number of boys and girls is similar. Compared to the last six school years, according to the latest data there are the most pupils studying here. Last year this institution had eight teachers and one part time teacher plus one other teacher with seventeen students for a teacher. Compared to the last six school years, now there are the most teachers teaching here. There are three small classes, five normal classes in this education facility.
It's an all age mixed school teaching in the Irish language. Prefered way to contact them is by their phone: 091592244 or by their email box [email protected]. According to the latest data this place was managed by Sean Breathnach. Current stats are available searching by this institution Roll number: 17668G . There are other similar education facilities in the region area for instance: Sn Seamus Naofa - distance 5km, Gaelscoil Mhic Amhlaigh - distance 7km and Scoil Naomh Iosef - distance 7.4km.
Map
S N Na Bhforbacha Class size
S N Na Bhforbacha Class size
| Year | Classes No. | Average size |
| --- | --- | --- |
| 2006 | 6 | 25 |
| 2007 | 6 | 26 |
| 2008 | 6 | 28 |
| 2009 | 7 | 27 |
| 2010 | 7 | 26 |
| 2011 | 8 | 23 |
S N Na Bhforbacha Enrolment
S N Na Bhforbacha Enrolment
| | | | |
| --- | --- | --- | --- |
| 1975 | 0 | 0 | 77 |
| 1976 | 46 | 39 | 85 |
| 1977 | 52 | 41 | 93 |
| 1978 | 0 | 0 | 103 |
| 1979 | 61 | 53 | 114 |
| 1980 | 58 | 58 | 116 |
| 1981 | 67 | 48 | 115 |
| 1982 | 64 | 53 | 117 |
| 1983 | 67 | 57 | 124 |
| 1993 | 39 | 60 | 99 |
| 1994 | 38 | 59 | 97 |
| 1995 | 40 | 63 | 103 |
| 1996 | 45 | 63 | 108 |
| 1997 | 53 | 66 | 119 |
| 1998 | 55 | 70 | 125 |
| 1999 | 61 | 60 | 121 |
| 2000 | 61 | 60 | 121 |
| 2001 | 62 | 59 | 121 |
| 2002 | 68 | 70 | 138 |
| 2003 | 67 | 66 | 133 |
| 2004 | 69 | 68 | 137 |
| 2005 | 67 | 79 | 146 |
| 2006 | 68 | 84 | 152 |
| 2007 | 67 | 89 | 156 |
| 2008 | 69 | 98 | 167 |
| 2009 | 80 | 106 | 186 |
| 2010 | 80 | 102 | 182 |
| 2011 | 86 | 100 | 186 |
S N Na Bhforbacha No. Classes by size
S N Na Bhforbacha No. Classes by size
| | | | | | | | |
| --- | --- | --- | --- | --- | --- | --- | --- |
| 2006 | 0 | 1 | 1 | 3 | 1 | 0 | 0 |
| 2007 | 0 | 0 | 2 | 3 | 1 | 0 | 0 |
| 2008 | 0 | 1 | 1 | 1 | 2 | 1 | 0 |
| 2009 | 0 | 1 | 1 | 3 | 2 | 0 | 0 |
| 2010 | 0 | 1 | 2 | 1 | 3 | 0 | 0 |
| 2011 | 0 | 3 | 1 | 2 | 2 | 0 | 0 |
S N Na Bhforbacha number of teachers
S N Na Bhforbacha number of teachers
| | | | | | | |
| --- | --- | --- | --- | --- | --- | --- |
| 2006 | 6 | | 0 | 0 | 152 | 25 |
| 2007 | 6 | | 1 | 0 | 156 | 22 |
| 2008 | 6 | | 1 | 0 | 167 | 24 |
| 2009 | 7 | 1 | 1 | 1 | 186 | 19 |
| 2010 | 7 | 2 | 0 | 1 | 182 | 18 |
| 2011 | 8 | 1 | 1 | 1 | 186 | 17 |
image author: www.sxc.hu