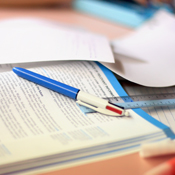 S N Na Maighne
Address:
Thurles
Co Tipperary
County:
Tipperary
Province:
Munster
Phone:
050445375
Email:
[email protected]
Rollnumber: 17681V Enrolment Boys: 39 Ethos: Catholic Enrolment Girls: 51 Gender: All Mixed Enrolment Total: 90 Lang: English
Latitude: 52°44' 7.42" N Longitude: -7°42' 54.61" W
Principal:
MISS ESTHER MOORE
S N Na Maighne - Primary Public School in the district Tipperary. Available sources show is is the two thousand and six hundred and fortieth Public School in the county area and it is on one hundred and fifth ranking position in its region ranked by amount of pupils. This year, enrolled are ninety students in four classes, the number of boys and girls is similar. Compared to the last six years, nowadays there are the most students learning in this school. Last school year this institution had four teachers plus one other teacher ; having eighteen students for a single teacher. Compared to the last six school years, now there are the most teachers working in this school. There is one small class, three normal classes in this public school.
It's an all age mixed school with English language. Prefered way to contact them is by their telephone: 050445375 or by schools email box [email protected] . According to the latest data this schoolhouse was managed by Miss Esther Moore. More reports and stats are available using this institution Roll number: 17681V . There are multiple similar education facilities in the neighborhoods for instance: S N Rath Eilte - distance 4.6km, Templetuohy N S - distance 5.8km and Two Mile Borris N S - distance 7km.
Map
S N Na Maighne Class size
S N Na Maighne Class size
| Year | Classes No. | Average size |
| --- | --- | --- |
| 2006 | 3 | 24 |
| 2007 | 3 | 24 |
| 2008 | 3 | 27 |
| 2009 | 3 | 28 |
| 2010 | 4 | 22 |
| 2011 | 4 | 23 |
S N Na Maighne Enrolment
S N Na Maighne Enrolment
| | | | |
| --- | --- | --- | --- |
| 1974 | 61 | 59 | 120 |
| 1976 | 52 | 61 | 113 |
| 1982 | 56 | 53 | 109 |
| 1983 | 55 | 52 | 107 |
| 1993 | 41 | 35 | 76 |
| 1994 | 37 | 30 | 67 |
| 1995 | 38 | 35 | 73 |
| 1996 | 32 | 30 | 62 |
| 1997 | 30 | 32 | 62 |
| 1998 | 34 | 26 | 60 |
| 1999 | 36 | 26 | 62 |
| 2000 | 28 | 28 | 56 |
| 2001 | 25 | 26 | 51 |
| 2002 | 24 | 29 | 53 |
| 2003 | 26 | 28 | 54 |
| 2004 | 30 | 34 | 64 |
| 2005 | 33 | 35 | 68 |
| 2006 | 36 | 37 | 73 |
| 2007 | 37 | 34 | 71 |
| 2008 | 45 | 35 | 80 |
| 2009 | 45 | 39 | 84 |
| 2010 | 49 | 39 | 88 |
| 2011 | 51 | 39 | 90 |
S N Na Maighne No. Classes by size
S N Na Maighne No. Classes by size
| | | | | | | | |
| --- | --- | --- | --- | --- | --- | --- | --- |
| 2006 | 0 | 0 | 2 | 0 | 1 | 0 | 0 |
| 2007 | 0 | 1 | 1 | 0 | 1 | 0 | 0 |
| 2008 | 0 | 0 | 0 | 3 | 0 | 0 | 0 |
| 2009 | 0 | 0 | 0 | 2 | 1 | 0 | 0 |
| 2010 | 0 | 1 | 2 | 1 | 0 | 0 | 0 |
| 2011 | 0 | 1 | 2 | 1 | 0 | 0 | 0 |
S N Na Maighne number of teachers
S N Na Maighne number of teachers
| | | | | | | |
| --- | --- | --- | --- | --- | --- | --- |
| 2006 | 3 | | 1 | 0 | 73 | 18 |
| 2007 | 3 | | 1 | 0 | 71 | 18 |
| 2008 | 3 | | 1 | 0 | 80 | 20 |
| 2009 | 3 | 1 | 0 | 0 | 84 | 21 |
| 2010 | 4 | 1 | 0 | 0 | 88 | 18 |
| 2011 | 4 | 1 | 0 | 0 | 90 | 18 |
image author: www.sxc.hu