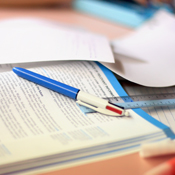 S N Naomh Padraig B
Address:
Ballina
Co Mayo
County:
Mayo
Province:
Connacht
Phone:
09621206
Email:
[email protected]
Rollnumber: 18506I Enrolment Boys: 69 Ethos: Catholic Gender: All Boys Enrolment Total: 69 Lang: English
Latitude: 54°6' 58.15" N Longitude: -9°9' 22.76" W
Principal:
LIAM O HUIGINN
S N Naomh Padraig B is the Primary Education facility in the county area of Mayo. Our sources indicate it is the one thousand and five hundred and ninety sixth School in the county and it's on three thousand and one hundred and thirty eighth position in its county positioned according to class number. This year the school has sixty nine pupils in five classes, only boys are allowed in this institution. Compared to the average of the last six years], according to the latest data there are significantly more active classes. Last year this schoolhouse had five teachers plus ten other teachers with four students for one teacher. Compared to the last six school years, at the moment there are the most teachers teaching in this school. There are four small classes in this education facility.
It's an all age boys school teaching in the English language. The best way to contact them is by their phone: 09621206 and by their email box [email protected] . According to the latest data this place was managed by Liam O Huiginn. Current stats are available searching by this place Roll number: 18506I . There are other similar education facilities in the neighborhoods for instance: St Nicholas Spec Sch - distance 0.3km, St Dympnas Spec School - distance 1km and Cullens N S - distance 2.5km.
Map
S N Naomh Padraig B Class size
S N Naomh Padraig B Class size
| Year | Classes No. | Average size |
| --- | --- | --- |
| 2006 | 6 | 13 |
| 2007 | 6 | 13 |
| 2008 | 6 | 13 |
| 2009 | 6 | 11 |
| 2010 | 5 | 9 |
| 2011 | 5 | 14 |
S N Naomh Padraig B Enrolment
S N Naomh Padraig B Enrolment
| | | | |
| --- | --- | --- | --- |
| 1974 | 0 | 350 | 350 |
| 1975 | 0 | 0 | 343 |
| 1976 | 0 | 325 | 325 |
| 1977 | 0 | 343 | 343 |
| 1978 | 0 | 348 | 348 |
| 1979 | 0 | 331 | 331 |
| 1980 | 0 | 325 | 325 |
| 1981 | 0 | 328 | 328 |
| 1982 | 0 | 301 | 301 |
| 1983 | 0 | 288 | 288 |
| 1993 | 0 | 231 | 231 |
| 1994 | 0 | 222 | 222 |
| 1995 | 0 | 214 | 214 |
| 1996 | 0 | 214 | 214 |
| 1997 | 0 | 208 | 208 |
| 1998 | 0 | 191 | 191 |
| 1999 | 0 | 180 | 180 |
| 2000 | 0 | 169 | 169 |
| 2001 | 0 | 158 | 158 |
| 2002 | 0 | 148 | 148 |
| 2003 | 0 | 132 | 132 |
| 2004 | 0 | 123 | 123 |
| 2005 | 0 | 129 | 129 |
| 2006 | 0 | 120 | 120 |
| 2007 | 0 | 129 | 129 |
| 2008 | 0 | 121 | 121 |
| 2009 | 0 | 111 | 111 |
| 2010 | 0 | 94 | 94 |
| 2011 | 0 | 69 | 69 |
S N Naomh Padraig B No. Classes by size
S N Naomh Padraig B No. Classes by size
| | | | | | | | |
| --- | --- | --- | --- | --- | --- | --- | --- |
| 2006 | 0 | 5 | 0 | 0 | 0 | 0 | 0 |
| 2007 | 1 | 4 | 0 | 0 | 0 | 0 | 0 |
| 2008 | 1 | 4 | 0 | 0 | 0 | 0 | 0 |
| 2009 | 2 | 3 | 0 | 0 | 0 | 0 | 0 |
| 2010 | 2 | 2 | 0 | 0 | 0 | 0 | 0 |
| 2011 | 0 | 4 | 0 | 0 | 0 | 0 | 0 |
S N Naomh Padraig B number of teachers
S N Naomh Padraig B number of teachers
| | | | | | | |
| --- | --- | --- | --- | --- | --- | --- |
| 2006 | 6 | | 2 | 1 | 78 | 9 |
| 2007 | 6 | | 2 | 1 | 80 | 9 |
| 2008 | 6 | | 3 | 1 | 76 | 8 |
| 2009 | 6 | 3 | 0 | 1 | 68 | 7 |
| 2010 | 5 | 4 | 0 | 1 | 47 | 5 |
| 2011 | 5 | 10 | 0 | 1 | 69 | 4 |
image author: www.sxc.hu