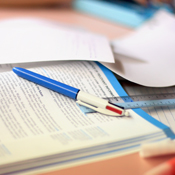 S N Ronain Naofa
Address:
Cloonloo
Boyle, Co Roscommon
County:
Sligo
Province:
Connacht
Phone:
0719663684
Email:
[email protected]
Rollnumber: 12767G Enrolment Boys: 11 Ethos: Catholic Enrolment Girls: 4 Gender: All Mixed Enrolment Total: 15 Lang: English
Latitude: 53°58' 17.61" N Longitude: -8°24' 44.11" W
Principal:
MICHAEL O H-IFEARNAIN
S N Ronain Naofa is a Primary Public School in the region of Sligo. It's the three thousand and nine hundred and sixty fourth Public School in the district and available sources show on eighty third position in the region counted by amount of students. Now the school has fifteen students in two classes, there are mostly boys in this establishment. Compared to the average of the last six years, this year there are the least students studying here. Last year they had two teachers ; having eight students for one teacher. Compared to the last six years, this year there are the most teachers working here. There are two small classes in this school.
It's an all age mixed education facility that teaches in the English language. The best way to contact them is by their telephone: 0719663684 and by their email [email protected]. In year 2011/2012 this education facility was ruled by Michael O H-Ifearnain. Current stats are available by searching using this schoolhouse Roll number: 12767G . There are multiple similar education facilities in the neighborhoods like: S N Mullach Rua - distance 4.8km, Naomh Atrachta - distance 6.9km and Scoil Naomh Aodain - distance 7.6km.
Map
S N Ronain Naofa Class size
S N Ronain Naofa Class size
| Year | Classes No. | Average size |
| --- | --- | --- |
| 2006 | 2 | 13 |
| 2007 | 2 | 13 |
| 2008 | 2 | 13 |
| 2009 | 2 | 10 |
| 2010 | 2 | 9 |
| 2011 | 2 | 8 |
S N Ronain Naofa Enrolment
S N Ronain Naofa Enrolment
| | | | |
| --- | --- | --- | --- |
| 1974 | 16 | 20 | 36 |
| 1976 | 21 | 19 | 40 |
| 1982 | 32 | 33 | 65 |
| 1983 | 32 | 35 | 67 |
| 1993 | 13 | 14 | 27 |
| 1994 | 11 | 17 | 28 |
| 1995 | 11 | 16 | 27 |
| 1996 | 11 | 14 | 25 |
| 1997 | 14 | 10 | 24 |
| 1998 | 12 | 8 | 20 |
| 1999 | 12 | 10 | 22 |
| 2000 | 11 | 9 | 20 |
| 2001 | 14 | 12 | 26 |
| 2002 | 14 | 12 | 26 |
| 2003 | 8 | 6 | 14 |
| 2004 | 12 | 10 | 22 |
| 2005 | 14 | 12 | 26 |
| 2006 | 10 | 15 | 25 |
| 2007 | 11 | 14 | 25 |
| 2008 | 10 | 16 | 26 |
| 2009 | 7 | 13 | 20 |
| 2010 | 5 | 12 | 17 |
| 2011 | 4 | 11 | 15 |
S N Ronain Naofa No. Classes by size
S N Ronain Naofa No. Classes by size
| | | | | | | | |
| --- | --- | --- | --- | --- | --- | --- | --- |
| 2006 | 1 | 1 | 0 | 0 | 0 | 0 | 0 |
| 2007 | 0 | 2 | 0 | 0 | 0 | 0 | 0 |
| 2008 | 0 | 2 | 0 | 0 | 0 | 0 | 0 |
| 2009 | 1 | 1 | 0 | 0 | 0 | 0 | 0 |
| 2010 | 2 | 0 | 0 | 0 | 0 | 0 | 0 |
| 2011 | 2 | 0 | 0 | 0 | 0 | 0 | 0 |
S N Ronain Naofa number of teachers
S N Ronain Naofa number of teachers
| | | | | | | |
| --- | --- | --- | --- | --- | --- | --- |
| 2006 | 2 | | 0 | 0 | 25 | 13 |
| 2007 | 2 | | 0 | 0 | 25 | 13 |
| 2008 | 2 | | 0 | 0 | 26 | 13 |
| 2009 | 2 | 0 | 0 | 0 | 20 | 10 |
| 2010 | 2 | 0 | 0 | 0 | 17 | 9 |
| 2011 | 2 | 0 | 0 | 0 | 15 | 8 |
image author: www.sxc.hu