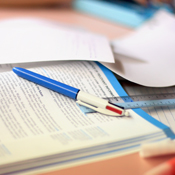 Scoil Ailbhe
Address:
Thurles
Co Tipperary
County:
Tipperary
Province:
Munster
Phone:
050421448
Email:
[email protected]
Rollnumber: 17634M Enrolment Boys: 222 Ethos: Catholic Gender: All Boys Enrolment Total: 222 Lang: English
Latitude: 52°40' 53.43" N Longitude: -7°49' 5.32" W
Principal:
MIRIAM A BUTLER
Scoil Ailbhe is a Primary School in the county area of Tipperary. This is the one thousand and four hundred and fourteenth Education facility in the county area and the following school is on fourty fifth ranking position in its county counted by amount of students. Nowadays the school has two hundred and twenty two pupils in eight classes, only boys are allowed in this schoolhouse. Compared to the average of the last six school years, currently there are less students learning in this school. Last year this facility had eight teachers plus five other teachers ; having sixteen pupils for a teacher. Compared to the last six years, nowadays there are the least teachers working in this school. There are seven normal classes and one big class in this education facility.
It's an all age boys school that teaches in the English language. The best way to contact is by their phone number 050421448 and by their email [email protected] . In year 2011/2012 this institution was administrated by Miriam A Butler. Current stats are available searching by this place Roll number: 17634M . There are other similar schoolhouses in the region area for instance: Scoil Angela - distance 0.6km, Scoil Na Toirbhirte - distance 0.9km and S N Leamhach - distance 3.6km.
Map
Scoil Ailbhe Class size
Scoil Ailbhe Class size
| Year | Classes No. | Average size |
| --- | --- | --- |
| 2006 | 8 | 27 |
| 2007 | 8 | 28 |
| 2008 | 9 | 27 |
| 2009 | 9 | 26 |
| 2010 | 9 | 24 |
| 2011 | 8 | 28 |
Scoil Ailbhe Enrolment
Scoil Ailbhe Enrolment
| | | | |
| --- | --- | --- | --- |
| 1974 | 0 | 469 | 469 |
| 1976 | 0 | 456 | 456 |
| 1982 | 0 | 482 | 482 |
| 1983 | 0 | 485 | 485 |
| 1993 | 0 | 349 | 349 |
| 1994 | 0 | 331 | 331 |
| 1995 | 0 | 299 | 299 |
| 1996 | 0 | 277 | 277 |
| 1997 | 0 | 272 | 272 |
| 1998 | 0 | 242 | 242 |
| 1999 | 0 | 215 | 215 |
| 2000 | 0 | 216 | 216 |
| 2001 | 0 | 211 | 211 |
| 2002 | 0 | 218 | 218 |
| 2003 | 0 | 232 | 232 |
| 2004 | 0 | 228 | 228 |
| 2005 | 0 | 223 | 223 |
| 2006 | 0 | 224 | 224 |
| 2007 | 0 | 234 | 234 |
| 2008 | 0 | 253 | 253 |
| 2009 | 0 | 246 | 246 |
| 2010 | 0 | 229 | 229 |
| 2011 | 0 | 222 | 222 |
Scoil Ailbhe No. Classes by size
Scoil Ailbhe No. Classes by size
| | | | | | | | |
| --- | --- | --- | --- | --- | --- | --- | --- |
| 2006 | 0 | 0 | 3 | 1 | 4 | 0 | 0 |
| 2007 | 0 | 0 | 2 | 2 | 4 | 0 | 0 |
| 2008 | 0 | 0 | 2 | 4 | 3 | 0 | 0 |
| 2009 | 0 | 0 | 4 | 4 | 1 | 0 | 0 |
| 2010 | 0 | 0 | 5 | 4 | 0 | 0 | 0 |
| 2011 | 0 | 0 | 1 | 5 | 1 | 1 | 0 |
Scoil Ailbhe number of teachers
Scoil Ailbhe number of teachers
| | | | | | | |
| --- | --- | --- | --- | --- | --- | --- |
| 2006 | 8 | | 5 | 1 | 216 | 15 |
| 2007 | 8 | | 6 | 1 | 226 | 15 |
| 2008 | 9 | | 6 | 1 | 246 | 15 |
| 2009 | 9 | 6 | 0 | 1 | 236 | 15 |
| 2010 | 9 | 5 | 1 | 1 | 220 | 14 |
| 2011 | 8 | 5 | 0 | 1 | 222 | 16 |
image author: www.sxc.hu