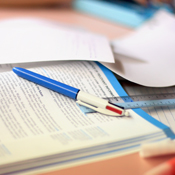 Scoil Gearbhain
Address:
Clais Na Lachan
Dun Na Mainistreach, Dun Garbhan, Co. Portlairge
County:
Waterford
Province:
Munster
Phone:
05842173
Email:
[email protected]
Rollnumber: 19814B Enrolment Boys: 97 Ethos: Catholic Enrolment Girls: 113 Gender: All Mixed Enrolment Total: 210 Lang: All Irish
Latitude: 52°6' 2.3" N Longitude: -7°35' 42.35" W
Principal:
SYLVIA NI MHUIRI
Scoil Gearbhain - Primary School in the region of Waterford. This is the one thousand and five hundred and thirty second School in the region and it is on fourty first ranking position in the region arranged by number of students. Now, enrolled are two hundred and ten students in eight classes, the number of boys and girls is similar. Compared to the last six school years, this year there are the most pupils studying in this school. Last school year this school had eight teachers, one part time teacher plus one other teacher with nineteen pupils for a teacher. Compared to the last six years, according to the latest data the number of teachers hasn't changed significantly. There are eight normal classes in this public school.
It's an all age mixed school that teaches in the Irish language. The best way to contact them is by their phone: 05842173 or by schools email address [email protected] Last year this schoolhouse was managed by Sylvia Ni Mhuiri. Current data can be found searching by this school Roll number: 19814B . There are many other similar schoolhouses in the neighborhoods like: Sn Na Leanai - distance 5.8km, S N Na Rinne - distance 6.1km and Sn Baile Mhic Airt - distance 11.1km.
Map
Scoil Gearbhain Class size
Scoil Gearbhain Class size
| Year | Classes No. | Average size |
| --- | --- | --- |
| 2006 | 8 | 24 |
| 2007 | 8 | 25 |
| 2008 | 8 | 26 |
| 2009 | 8 | 25 |
| 2010 | 8 | 26 |
| 2011 | 8 | 26 |
Scoil Gearbhain Enrolment
Scoil Gearbhain Enrolment
| | | | |
| --- | --- | --- | --- |
| 1982 | 6 | 5 | 11 |
| 1983 | 9 | 10 | 19 |
| 1993 | 41 | 51 | 92 |
| 1994 | 45 | 61 | 106 |
| 1995 | 45 | 66 | 111 |
| 1996 | 45 | 68 | 113 |
| 1997 | 55 | 74 | 129 |
| 1998 | 71 | 77 | 148 |
| 1999 | 77 | 84 | 161 |
| 2000 | 77 | 89 | 166 |
| 2001 | 89 | 90 | 179 |
| 2002 | 91 | 91 | 182 |
| 2003 | 95 | 92 | 187 |
| 2004 | 101 | 94 | 195 |
| 2005 | 110 | 86 | 196 |
| 2006 | 107 | 87 | 194 |
| 2007 | 110 | 86 | 196 |
| 2008 | 119 | 89 | 208 |
| 2009 | 109 | 94 | 203 |
| 2010 | 110 | 95 | 205 |
| 2011 | 113 | 97 | 210 |
Scoil Gearbhain No. Classes by size
Scoil Gearbhain No. Classes by size
| | | | | | | | |
| --- | --- | --- | --- | --- | --- | --- | --- |
| 2006 | 0 | 1 | 3 | 4 | 0 | 0 | 0 |
| 2007 | 0 | 1 | 2 | 5 | 0 | 0 | 0 |
| 2008 | 0 | 1 | 1 | 5 | 1 | 0 | 0 |
| 2009 | 0 | 1 | 1 | 5 | 1 | 0 | 0 |
| 2010 | 0 | 0 | 3 | 4 | 1 | 0 | 0 |
| 2011 | 0 | 0 | 2 | 4 | 2 | 0 | 0 |
Scoil Gearbhain number of teachers
Scoil Gearbhain number of teachers
| | | | | | | |
| --- | --- | --- | --- | --- | --- | --- |
| 2006 | 8 | | 1 | 1 | 194 | 19 |
| 2007 | 8 | | 2 | 1 | 196 | 18 |
| 2008 | 8 | | 2 | 1 | 208 | 19 |
| 2009 | 8 | 0 | 0 | 1 | 203 | 23 |
| 2010 | 8 | 1 | 2 | 1 | 205 | 17 |
| 2011 | 8 | 1 | 1 | 1 | 210 | 19 |
image author: www.sxc.hu