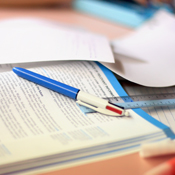 Scoil Mhuire
Address:
Maigh Cuilinn
Co Na Gaillimhe
County:
Galway
Province:
Connacht
Phone:
091555454
Email:
[email protected]
Rollnumber: 19529C Enrolment Boys: 199 Ethos: Catholic Enrolment Girls: 186 Gender: All Mixed Enrolment Total: 385 Lang: Irish And English
Latitude: 53°20' 22.83" N Longitude: -9°10' 33.16" W
Principal:
MUIRIS O FAOLAIN
Scoil Mhuire is a Primary School in the county of Galway. This is the three hundred and fourth School in the district and available sources show on three thousand and one hundred and thirty eighth position in the local area ranked by classes count. Nowadays, enrolled are three hundred and eighty five students in fourteen classes, the number of boys and girls is similar. Compared to the average of the last six years, now they have the most active classes. Last year this institution had fourteen teachers plus four other teachers ; having twenty students for a teacher. Compared to the last six school years, according to the latest data there are the most teachers working in this school. There are fourteen normal classes in this education facility.
It's an all age mixed school teaching in the Irish and English language. Prefered way to contact them is by their phone number 091555454 or by their email address [email protected]. In year 2011/2012 this place was ruled by Muiris O Faolain. Current data can be found using this institution Roll number: 19529C . There are other similar schoolhouses in the neighborhoods like: Sn N Breandain - distance 10.7km, S N Naomh Treasa - distance 54.5km and Scoil Íosa - distance 86.4km.
Map
Scoil Mhuire Class size
Scoil Mhuire Class size
| Year | Classes No. | Average size |
| --- | --- | --- |
| 2006 | 13 | 27 |
| 2007 | 13 | 28 |
| 2008 | 13 | 28 |
| 2009 | 13 | 29 |
| 2010 | 14 | 27 |
| 2011 | 14 | 28 |
Scoil Mhuire Enrolment
Scoil Mhuire Enrolment
| | | | |
| --- | --- | --- | --- |
| 1978 | 0 | 0 | 210 |
| 1979 | 141 | 145 | 286 |
| 1980 | 149 | 141 | 290 |
| 1981 | 118 | 114 | 232 |
| 1982 | 110 | 118 | 228 |
| 1983 | 105 | 126 | 231 |
| 1993 | 118 | 122 | 240 |
| 1994 | 120 | 132 | 252 |
| 1995 | 134 | 134 | 268 |
| 1996 | 142 | 138 | 280 |
| 1997 | 147 | 140 | 287 |
| 1998 | 144 | 143 | 287 |
| 1999 | 138 | 141 | 279 |
| 2000 | 145 | 140 | 285 |
| 2001 | 157 | 150 | 307 |
| 2002 | 159 | 149 | 308 |
| 2003 | 178 | 148 | 326 |
| 2004 | 169 | 155 | 324 |
| 2005 | 180 | 168 | 348 |
| 2006 | 186 | 170 | 356 |
| 2007 | 194 | 172 | 366 |
| 2008 | 186 | 174 | 360 |
| 2009 | 191 | 181 | 372 |
| 2010 | 193 | 191 | 384 |
| 2011 | 186 | 199 | 385 |
Scoil Mhuire No. Classes by size
Scoil Mhuire No. Classes by size
| | | | | | | | |
| --- | --- | --- | --- | --- | --- | --- | --- |
| 2006 | 0 | 0 | 2 | 7 | 4 | 0 | 0 |
| 2007 | 0 | 0 | 4 | 4 | 4 | 1 | 0 |
| 2008 | 0 | 0 | 2 | 7 | 4 | 0 | 0 |
| 2009 | 0 | 0 | 3 | 3 | 7 | 0 | 0 |
| 2010 | 0 | 0 | 2 | 6 | 6 | 0 | 0 |
| 2011 | 0 | 0 | 2 | 7 | 5 | 0 | 0 |
Scoil Mhuire number of teachers
Scoil Mhuire number of teachers
| | | | | | | |
| --- | --- | --- | --- | --- | --- | --- |
| 2006 | 13 | | 4 | 1 | 356 | 20 |
| 2007 | 13 | | 4 | 1 | 366 | 20 |
| 2008 | 13 | | 4 | 1 | 360 | 20 |
| 2009 | 13 | 4 | 1 | 1 | 372 | 20 |
| 2010 | 14 | 4 | 0 | 1 | 384 | 20 |
| 2011 | 14 | 4 | 0 | 1 | 385 | 20 |
image author: www.sxc.hu