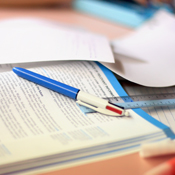 St Cronans Mixed N S
Address:
Banagher
Co Offaly
County:
Offaly
Province:
Leinster
Phone:
050951834
Email:
[email protected]
Rollnumber: 12294M Enrolment Boys: 33 Ethos: Catholic Enrolment Girls: 36 Gender: All Mixed Enrolment Total: 69 Lang: English
Latitude: 53°10' 21.77" N Longitude: -8°1' 10.39" W
Principal:
JOHN PAUL DOWNEY
St Cronans Mixed N S - Primary School in the district of Offaly. According to official data it is the three thousand and sixth Public School in the region and it is on sixty fourth position in its county counted by number of pupils. At the moment, enrolled are sixty nine pupils in three classes, the number of boys and girls is similar. Compared to the average of the last six school years, now there are significantly fewer students studying here. Last school year this school had three teachers and one part time teacher plus one other teacher and an average of fourteen students for a single teacher. Compared to the last six years, currently there are the most teachers working in this school. There are three normal classes in this school.
It's an all age mixed school teaching in the English language. Prefered way to contact them is by their telephone: 050951834 or by their email address [email protected] Lately this place was managed by John Paul Downey. Current data can be found using this institution Roll number: 12294M . There are other similar education facilities in the neighborhoods starting with: St Rynaghs N S - distance 3.4km, S N Flannain Naofa - distance 6.2km and Scoil Bhreandain Naofa - distance 7.4km.
Map
St Cronans Mixed N S Class size
St Cronans Mixed N S Class size
| Year | Classes No. | Average size |
| --- | --- | --- |
| 2006 | 4 | 20 |
| 2007 | 4 | 18 |
| 2008 | 3 | 25 |
| 2009 | 3 | 24 |
| 2010 | 3 | 23 |
| 2011 | 3 | 23 |
St Cronans Mixed N S Enrolment
St Cronans Mixed N S Enrolment
| | | | |
| --- | --- | --- | --- |
| 1974 | 41 | 41 | 82 |
| 1975 | 0 | 0 | 79 |
| 1976 | 38 | 45 | 83 |
| 1977 | 38 | 41 | 79 |
| 1978 | 40 | 45 | 85 |
| 1979 | 41 | 45 | 86 |
| 1980 | 43 | 41 | 84 |
| 1981 | 38 | 41 | 79 |
| 1982 | 36 | 43 | 79 |
| 1983 | 40 | 45 | 85 |
| 1993 | 30 | 39 | 69 |
| 1994 | 33 | 43 | 76 |
| 1995 | 32 | 39 | 71 |
| 1996 | 33 | 34 | 67 |
| 1997 | 35 | 35 | 70 |
| 1998 | 33 | 34 | 67 |
| 1999 | 34 | 32 | 66 |
| 2000 | 32 | 35 | 67 |
| 2001 | 33 | 38 | 71 |
| 2002 | 36 | 41 | 77 |
| 2003 | 37 | 38 | 75 |
| 2004 | 42 | 41 | 83 |
| 2005 | 39 | 43 | 82 |
| 2006 | 42 | 39 | 81 |
| 2007 | 38 | 35 | 73 |
| 2008 | 40 | 36 | 76 |
| 2009 | 37 | 35 | 72 |
| 2010 | 36 | 32 | 68 |
| 2011 | 36 | 33 | 69 |
St Cronans Mixed N S No. Classes by size
St Cronans Mixed N S No. Classes by size
| | | | | | | | |
| --- | --- | --- | --- | --- | --- | --- | --- |
| 2006 | 0 | 1 | 3 | 0 | 0 | 0 | 0 |
| 2007 | 0 | 3 | 0 | 1 | 0 | 0 | 0 |
| 2008 | 0 | 0 | 2 | 0 | 1 | 0 | 0 |
| 2009 | 0 | 0 | 2 | 0 | 1 | 0 | 0 |
| 2010 | 0 | 1 | 1 | 1 | 0 | 0 | 0 |
| 2011 | 0 | 0 | 3 | 0 | 0 | 0 | 0 |
St Cronans Mixed N S number of teachers
St Cronans Mixed N S number of teachers
| | | | | | | |
| --- | --- | --- | --- | --- | --- | --- |
| 2006 | 4 | | 1 | 0 | 81 | 16 |
| 2007 | 4 | | 1 | 0 | 73 | 15 |
| 2008 | 3 | | 1 | 0 | 76 | 19 |
| 2009 | 3 | 1 | 1 | 0 | 72 | 14 |
| 2010 | 3 | 1 | 1 | 0 | 68 | 14 |
| 2011 | 3 | 1 | 1 | 0 | 69 | 14 |
image author: www.sxc.hu