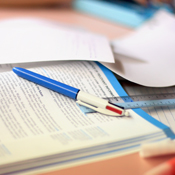 St Michaels Ns
Address:
Dominican Convent
Ballyfermot, Dublin 10
County:
Dublin
Province:
Dublin
Phone:
016263556
Email:
[email protected]
Rollnumber: 19662E Enrolment Boys: 86 Ethos: Catholic Enrolment Girls: 224 Gender: Senior Girls/Infant Mixed Enrolment Total: 310 Lang: English
Latitude: 53°20' 36.15" N Longitude: -6°20' 53.01" W
Principal:
UNKNOWN
St Michaels Ns is a Primary Public School in the region of Dublin. It's the nine hundred and sixty third Public School in the county area and it is on three hundred and sixteenth ranking position in the local area positioned according to number of learners. Now, enrolled are three hundred and ten pupils in fifteen classes, there are mostly girls in this establishment. Compared to the average of the last six years, currently there are significantly more pupils studying in this school. Last school year this facility had fifteen teachers plus six other teachers and an average of fourteen pupils for a single teacher. Compared to the last six years, according to the latest data there are significantly fewer teachers teaching in this school. There are seven small classes, eight normal classes in this education facility.
It's an Senior girls and infant mixed school with English language. The best way to contact is by their phone: 016263556 or by schools email address [email protected] Last year this school was managed by Unknown. Current data can be found using this place Roll number: 19662E . There are many other similar education facilities in the neighborhoods like: St Raphaels Ns - distance 0km, St Gabriels Ns - distance 0.1km and De La Salle National School - distance 0.3km.
Map
St Michaels Ns Class size
St Michaels Ns Class size
| Year | Classes No. | Average size |
| --- | --- | --- |
| 2006 | 14 | 20 |
| 2007 | 15 | 20 |
| 2008 | 16 | 19 |
| 2009 | 15 | 19 |
| 2010 | 14 | 21 |
| 2011 | 15 | 20 |
St Michaels Ns Enrolment
St Michaels Ns Enrolment
| | | | |
| --- | --- | --- | --- |
| 1979 | 430 | 148 | 578 |
| 1980 | 377 | 151 | 528 |
| 1981 | 341 | 141 | 482 |
| 1982 | 338 | 131 | 469 |
| 1993 | 272 | 127 | 399 |
| 1994 | 262 | 124 | 386 |
| 1995 | 266 | 112 | 378 |
| 1996 | 249 | 111 | 360 |
| 1997 | 252 | 96 | 348 |
| 1998 | 242 | 88 | 330 |
| 1999 | 230 | 73 | 303 |
| 2000 | 210 | 73 | 283 |
| 2001 | 200 | 75 | 275 |
| 2002 | 206 | 71 | 277 |
| 2003 | 208 | 81 | 289 |
| 2004 | 208 | 74 | 282 |
| 2005 | 212 | 78 | 290 |
| 2006 | 220 | 92 | 312 |
| 2007 | 232 | 93 | 325 |
| 2008 | 225 | 89 | 314 |
| 2009 | 223 | 83 | 306 |
| 2010 | 230 | 88 | 318 |
| 2011 | 224 | 86 | 310 |
St Michaels Ns No. Classes by size
St Michaels Ns No. Classes by size
| | | | | | | | |
| --- | --- | --- | --- | --- | --- | --- | --- |
| 2006 | 0 | 4 | 8 | 1 | 0 | 0 | 0 |
| 2007 | 0 | 5 | 10 | 0 | 0 | 0 | 0 |
| 2008 | 0 | 11 | 4 | 1 | 0 | 0 | 0 |
| 2009 | 0 | 11 | 3 | 1 | 0 | 0 | 0 |
| 2010 | 0 | 6 | 5 | 2 | 1 | 0 | 0 |
| 2011 | 0 | 7 | 7 | 1 | 0 | 0 | 0 |
St Michaels Ns number of teachers
St Michaels Ns number of teachers
| | | | | | | |
| --- | --- | --- | --- | --- | --- | --- |
| 2006 | 14 | | 8 | 1 | 282 | 12 |
| 2007 | 15 | | 9 | 1 | 307 | 12 |
| 2008 | 16 | | 7 | 1 | 299 | 12 |
| 2009 | 15 | 6 | 0 | 1 | 290 | 13 |
| 2010 | 14 | 6 | 0 | 1 | 300 | 14 |
| 2011 | 15 | 6 | 0 | 1 | 301 | 14 |
image author: www.sxc.hu