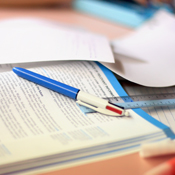 Gaelscoil Thiobraid Arann
Address:
Morgaiste
Baile Thiobraid Arann, Co. Thiobraid Arann
County:
Tipperary
Province:
Munster
Phone:
06231240
Email:
[email protected]
Rollnumber: 20027I Enrolment Boys: 38 Ethos: Catholic Enrolment Girls: 26 Gender: All Mixed Enrolment Total: 64 Lang: All Irish
Latitude: 52°28' 18.07" N Longitude: -8°8' 59.09" W
Principal:
EOGHAN POL BREATHNACH
Gaelscoil Thiobraid Arann is a Primary Public School in the district Tipperary. According to official data it is the three thousand and ninety ninth Education facility in the county and it's on one hundred and fourty fourth place in its region arranged by number of pupils. Now there are sixty four pupils in three classes, there are more boys in this facility. Compared to the average of the last six school years, according to the latest data there are the least pupils studying in this school. Last year this facility had three teachers and an average of twenty one pupils for one teacher. Compared to the last six years, at the moment there are the least teachers teaching in this school. There are three normal classes in this education facility.
It's an all age mixed school that teaches in the Irish language. Easiest way to contact them is by their phone number 06231240 and by their email [email protected] In year 2011/2012 this education facility was managed by Eoghan Pol Breathnach. Current reports and stats can be found using this institution Roll number: 20027I . There are multiple similar schoolhouses in the neighborhoods for example: Gaelscoil Durlas Eile - distance 36.1km, Gaelscoil De Hide - distance 38.7km and Gaelscoil Chluain Meala - distance 39.5km.
Map
Gaelscoil Thiobraid Arann Class size
Gaelscoil Thiobraid Arann Class size
| Year | Classes No. | Average size |
| --- | --- | --- |
| 2006 | 3 | 22 |
| 2007 | 3 | 23 |
| 2008 | 3 | 22 |
| 2009 | 3 | 24 |
| 2010 | 3 | 23 |
| 2011 | 3 | 21 |
Gaelscoil Thiobraid Arann Enrolment
Gaelscoil Thiobraid Arann Enrolment
| | | | |
| --- | --- | --- | --- |
| 1995 | 11 | 27 | 38 |
| 1996 | 22 | 42 | 64 |
| 1997 | 29 | 49 | 78 |
| 1998 | 35 | 67 | 102 |
| 1999 | 32 | 64 | 96 |
| 2000 | 36 | 71 | 107 |
| 2001 | 32 | 64 | 96 |
| 2002 | 40 | 56 | 96 |
| 2003 | 27 | 35 | 62 |
| 2004 | 25 | 31 | 56 |
| 2005 | 27 | 35 | 62 |
| 2006 | 28 | 37 | 65 |
| 2007 | 31 | 37 | 68 |
| 2008 | 27 | 40 | 67 |
| 2009 | 29 | 42 | 71 |
| 2010 | 27 | 43 | 70 |
| 2011 | 26 | 38 | 64 |
Gaelscoil Thiobraid Arann No. Classes by size
Gaelscoil Thiobraid Arann No. Classes by size
| | | | | | | | |
| --- | --- | --- | --- | --- | --- | --- | --- |
| 2006 | 0 | 1 | 1 | 1 | 0 | 0 | 0 |
| 2007 | 0 | 1 | 0 | 2 | 0 | 0 | 0 |
| 2008 | 0 | 1 | 1 | 1 | 0 | 0 | 0 |
| 2009 | 0 | 0 | 2 | 1 | 0 | 0 | 0 |
| 2010 | 0 | 0 | 2 | 1 | 0 | 0 | 0 |
| 2011 | 0 | 0 | 3 | 0 | 0 | 0 | 0 |
Gaelscoil Thiobraid Arann number of teachers
Gaelscoil Thiobraid Arann number of teachers
| | | | | | | |
| --- | --- | --- | --- | --- | --- | --- |
| 2006 | 3 | | 0 | 0 | 65 | 22 |
| 2007 | 3 | | 0 | 0 | 68 | 23 |
| 2008 | 3 | | 0 | 0 | 67 | 22 |
| 2009 | 3 | 0 | 0 | 0 | 71 | 24 |
| 2010 | 3 | 0 | 1 | 0 | 70 | 18 |
| 2011 | 3 | 0 | 0 | 0 | 64 | 21 |
image author: www.sxc.hu