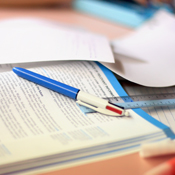 Gaelscoil Chluain Meala
Address:
Baile Gaelach,
Cluain Meala,, Co. Thiobraid Arann
County:
Tipperary
Province:
Munster
Phone:
05227271
Email:
[email protected]
Rollnumber: 20007C Enrolment Boys: 106 Ethos: Catholic Enrolment Girls: 108 Gender: All Mixed Enrolment Total: 214 Lang: All Irish
Latitude: 52°21' 7.4" N Longitude: -7°42' 47.37" W
Principal:
TERESA M MC DERMOTT
Gaelscoil Chluain Meala - Primary School in the district of Tipperary. It is the nine hundred and first Education facility in the county and our sources indicate on three thousand and one hundred and thirty eighth ranking position in the local area counted by classes count. Now, enrolled are two hundred and fourteen pupils in eight classes, the number of boys and girls is similar. Compared to the average of the last six school years, nowadays they have the most active classes. Last school year this school had eight teachers plus two other teachers with nineteen pupils for a single teacher. Compared to the last six years, nowadays there are the most teachers working in this school. There are eight normal classes in this school.
It's an all age mixed school teaching in the Irish language. Easiest way to contact them is by their telephone: 05227271 or by schools email [email protected] According to the latest data this institution was managed by Teresa M Mc Dermott. More data can be found using this school Roll number: 20007C . There are multiple similar schools in the local area starting with: Gaelscoil Charraig Na Siuire - distance 24.5km, Scoil Gearbhain - distance 29.7km and Sn Na Leanai - distance 35.3km.
Map
Gaelscoil Chluain Meala Class size
Gaelscoil Chluain Meala Class size
| Year | Classes No. | Average size |
| --- | --- | --- |
| 2006 | 8 | 25 |
| 2007 | 8 | 25 |
| 2008 | 8 | 25 |
| 2009 | 8 | 25 |
| 2010 | 8 | 26 |
| 2011 | 8 | 27 |
Gaelscoil Chluain Meala Enrolment
Gaelscoil Chluain Meala Enrolment
| | | | |
| --- | --- | --- | --- |
| 1994 | 19 | 26 | 45 |
| 1995 | 31 | 41 | 72 |
| 1996 | 46 | 60 | 106 |
| 1997 | 59 | 76 | 135 |
| 1998 | 71 | 95 | 166 |
| 1999 | 90 | 107 | 197 |
| 2000 | 117 | 124 | 241 |
| 2001 | 113 | 117 | 230 |
| 2002 | 110 | 108 | 218 |
| 2003 | 114 | 105 | 219 |
| 2004 | 113 | 101 | 214 |
| 2005 | 115 | 96 | 211 |
| 2006 | 110 | 92 | 202 |
| 2007 | 102 | 96 | 198 |
| 2008 | 104 | 96 | 200 |
| 2009 | 100 | 102 | 202 |
| 2010 | 105 | 102 | 207 |
| 2011 | 108 | 106 | 214 |
Gaelscoil Chluain Meala No. Classes by size
Gaelscoil Chluain Meala No. Classes by size
| | | | | | | | |
| --- | --- | --- | --- | --- | --- | --- | --- |
| 2006 | 0 | 0 | 3 | 5 | 0 | 0 | 0 |
| 2007 | 0 | 0 | 4 | 4 | 0 | 0 | 0 |
| 2008 | 0 | 0 | 5 | 1 | 2 | 0 | 0 |
| 2009 | 0 | 0 | 4 | 3 | 1 | 0 | 0 |
| 2010 | 0 | 0 | 3 | 4 | 1 | 0 | 0 |
| 2011 | 0 | 0 | 2 | 5 | 1 | 0 | 0 |
Gaelscoil Chluain Meala number of teachers
Gaelscoil Chluain Meala number of teachers
| | | | | | | |
| --- | --- | --- | --- | --- | --- | --- |
| 2006 | 8 | | 2 | 1 | 202 | 18 |
| 2007 | 8 | | 2 | 1 | 198 | 18 |
| 2008 | 8 | | 2 | 1 | 200 | 18 |
| 2009 | 8 | 2 | 0 | 1 | 202 | 18 |
| 2010 | 8 | 2 | 0 | 1 | 207 | 19 |
| 2011 | 8 | 2 | 0 | 1 | 214 | 19 |
image author: www.sxc.hu