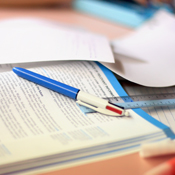 Glenmaquin No 2 N S
Address:
Knockbrack
Letterkenny, Co Donegal
County:
Donegal
Province:
Ulster
Phone:
0749147599
Email:
[email protected]
Rollnumber: 09748I Enrolment Boys: 7 Ethos: Presbyterian Enrolment Girls: 10 Gender: All Mixed Enrolment Total: 17 Lang: English
Latitude: 54°54' 17.54" N Longitude: -7°39' 57.72" W
Principal:
DEBBIE BOYLE
Glenmaquin No 2 N S is the Primary School in the county Donegal. The following school is the three thousand and nine hundred and fortieth Public School in the region and the following school is on one hundred and ninety sixth place in the area counted by pupils number. Now there are seventeen students in two classes, there are more girls in this schoolhouse. Compared to the average of the last six years, at the moment there are the least pupils studying here. Last year this facility had two teachers ; having nine pupils for a teacher. Compared to the last six years, currently there are the least teachers working here. There are two small classes in this education facility.
It's an all age mixed education facility with English language. The best way to contact them is by their telephone: 0749147599 or by schools email address [email protected]. In year 2011/2012 this institution was ruled by Debbie Boyle. Current data are available using this institution Roll number: 09748I . There are multiple similar schoolhouses in the neighborhoods for example: Cashelshanaghan N S - distance 10.7km, Ayr Hill N S Ramelton - distance 14.7km and Moyle N S - distance 15.5km.
Map
Glenmaquin No 2 N S Class size
Glenmaquin No 2 N S Class size
| Year | Classes No. | Average size |
| --- | --- | --- |
| 2006 | 2 | 11 |
| 2007 | 2 | 10 |
| 2008 | 2 | 10 |
| 2009 | 2 | 10 |
| 2010 | 2 | 10 |
| 2011 | 2 | 9 |
Glenmaquin No 2 N S Enrolment
Glenmaquin No 2 N S Enrolment
| | | | |
| --- | --- | --- | --- |
| 1974 | 13 | 10 | 23 |
| 1975 | 0 | 0 | 21 |
| 1977 | 0 | 0 | 22 |
| 1980 | 16 | 10 | 26 |
| 1981 | 13 | 13 | 26 |
| 1982 | 16 | 19 | 35 |
| 1993 | 19 | 27 | 46 |
| 1994 | 20 | 21 | 41 |
| 1995 | 19 | 23 | 42 |
| 1996 | 15 | 23 | 38 |
| 1997 | 14 | 17 | 31 |
| 1998 | 15 | 16 | 31 |
| 1999 | 16 | 16 | 32 |
| 2000 | 16 | 12 | 28 |
| 2001 | 14 | 14 | 28 |
| 2002 | 15 | 19 | 34 |
| 2003 | 11 | 14 | 25 |
| 2004 | 14 | 14 | 28 |
| 2005 | 12 | 13 | 25 |
| 2006 | 10 | 11 | 21 |
| 2007 | 8 | 12 | 20 |
| 2008 | 7 | 12 | 19 |
| 2009 | 7 | 12 | 19 |
| 2010 | 8 | 11 | 19 |
| 2011 | 10 | 7 | 17 |
Glenmaquin No 2 N S No. Classes by size
Glenmaquin No 2 N S No. Classes by size
| | | | | | | | |
| --- | --- | --- | --- | --- | --- | --- | --- |
| 2006 | 0 | 2 | 0 | 0 | 0 | 0 | 0 |
| 2007 | 1 | 1 | 0 | 0 | 0 | 0 | 0 |
| 2008 | 1 | 1 | 0 | 0 | 0 | 0 | 0 |
| 2009 | 1 | 1 | 0 | 0 | 0 | 0 | 0 |
| 2010 | 1 | 1 | 0 | 0 | 0 | 0 | 0 |
| 2011 | 2 | 0 | 0 | 0 | 0 | 0 | 0 |
Glenmaquin No 2 N S number of teachers
Glenmaquin No 2 N S number of teachers
| | | | | | | |
| --- | --- | --- | --- | --- | --- | --- |
| 2006 | 2 | | 0 | 0 | 21 | 11 |
| 2007 | 2 | | 0 | 0 | 20 | 10 |
| 2008 | 2 | | 0 | 0 | 19 | 10 |
| 2009 | 2 | 0 | 0 | 0 | 19 | 10 |
| 2010 | 2 | 0 | 1 | 0 | 19 | 6 |
| 2011 | 2 | 0 | 0 | 0 | 17 | 9 |
image author: www.sxc.hu