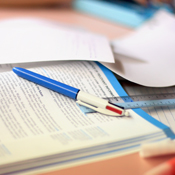 Scoil Bhride
Address:
Conmhagh
Lifford, Co Donegal
County:
Donegal
Province:
Ulster
Phone:
0749147288
Email:
[email protected]
Rollnumber: 18737E Enrolment Boys: 105 Ethos: Catholic Enrolment Girls: 93 Gender: All Mixed Enrolment Total: 198 Lang: English
Latitude: 54°51' 41.04" N Longitude: -7°40' 12.79" W
Principal:
DONAL MAC GIOLLA CHOILLE
Scoil Bhride is a Primary Education facility in the county Donegal. It's the nine hundred and sixty eighth Public School in the region and the following school is on three thousand and one hundred and thirty eighth place in its county positioned according to class number. Nowadays, attending the classes are one hundred and ninety eight students in eight classes, the number of boys and girls is similar. Compared to the average of the last six school years, according to the latest data they have the most active classes. Last year this school had eight teachers and two part time teachers plus two other teachers ; having fifteen students for one teacher. Compared to the last six years, this year there are the most teachers teaching here. There is one small class, seven normal classes in this school.
It's an all age mixed education facility that teaches in the English language. The best way to contact is by their telephone: 0749147288 or by schools email [email protected] In year 2011/2012 this institution was administrated by Donal Mac Giolla Choille. Additional reports and stats are available by searching using this institution Roll number: 18737E . There are multiple similar education facilities in the neighborhoods for example: Scoil Adhamhnain - distance 5.6km, Dromcaoin Bealach Fheid - distance 7.5km and S N An Droim Mor - distance 7.9km.
Map
Scoil Bhride Class size
Scoil Bhride Class size
| Year | Classes No. | Average size |
| --- | --- | --- |
| 2006 | 8 | 28 |
| 2007 | 8 | 28 |
| 2008 | 8 | 27 |
| 2009 | 8 | 25 |
| 2010 | 8 | 27 |
| 2011 | 8 | 25 |
Scoil Bhride Enrolment
Scoil Bhride Enrolment
| | | | |
| --- | --- | --- | --- |
| 1974 | 72 | 49 | 121 |
| 1975 | 0 | 0 | 184 |
| 1976 | 103 | 79 | 182 |
| 1977 | 0 | 0 | 187 |
| 1978 | 99 | 108 | 207 |
| 1979 | 99 | 110 | 209 |
| 1980 | 85 | 107 | 192 |
| 1981 | 91 | 112 | 203 |
| 1982 | 93 | 114 | 207 |
| 1993 | 97 | 127 | 224 |
| 1994 | 102 | 125 | 227 |
| 1995 | 100 | 122 | 222 |
| 1996 | 101 | 117 | 218 |
| 1997 | 93 | 108 | 201 |
| 1998 | 97 | 98 | 195 |
| 1999 | 97 | 102 | 199 |
| 2000 | 96 | 92 | 188 |
| 2001 | 104 | 92 | 196 |
| 2002 | 105 | 94 | 199 |
| 2003 | 100 | 99 | 199 |
| 2004 | 111 | 98 | 209 |
| 2005 | 114 | 106 | 220 |
| 2006 | 109 | 111 | 220 |
| 2007 | 109 | 116 | 225 |
| 2008 | 102 | 119 | 221 |
| 2009 | 98 | 109 | 207 |
| 2010 | 103 | 120 | 223 |
| 2011 | 93 | 105 | 198 |
Scoil Bhride No. Classes by size
Scoil Bhride No. Classes by size
| | | | | | | | |
| --- | --- | --- | --- | --- | --- | --- | --- |
| 2006 | 0 | 0 | 2 | 4 | 1 | 1 | 0 |
| 2007 | 0 | 0 | 1 | 6 | 1 | 0 | 0 |
| 2008 | 0 | 0 | 2 | 4 | 2 | 0 | 0 |
| 2009 | 0 | 1 | 2 | 4 | 1 | 0 | 0 |
| 2010 | 0 | 1 | 1 | 4 | 2 | 0 | 0 |
| 2011 | 0 | 1 | 3 | 3 | 1 | 0 | 0 |
Scoil Bhride number of teachers
Scoil Bhride number of teachers
| | | | | | | |
| --- | --- | --- | --- | --- | --- | --- |
| 2006 | 8 | | 2 | 1 | 220 | 20 |
| 2007 | 8 | | 2 | 1 | 220 | 20 |
| 2008 | 8 | | 2 | 1 | 212 | 19 |
| 2009 | 8 | 2 | 0 | 1 | 202 | 18 |
| 2010 | 8 | 2 | 0 | 1 | 212 | 19 |
| 2011 | 8 | 2 | 2 | 1 | 198 | 15 |
image author: www.sxc.hu