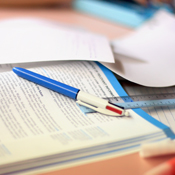 Lindsay Road N S
Address:
Lindsay Road
Glasnevin, Dublin 9
County:
Dublin
Province:
Dublin
Phone:
018600247
Email:
[email protected]
Rollnumber: 16177F Enrolment Boys: 41 Ethos: Presbyterian Enrolment Girls: 40 Gender: All Mixed Enrolment Total: 81 Lang: English
Latitude: 53°21' 53.64" N Longitude: -6°15' 53.1" W
Principal:
SHEILA MARY O LEARY
Lindsay Road N S is the Primary Public School in the region of Dublin. It is the two thousand and eight hundred and thirty eighth Public School in the region and it is on six hundred and thirteenth place in its county arranged by pupils number. Currently, enrolled are eighty one pupils in three classes, the number of boys and girls is similar. Compared to the last six years, at the moment there are the most students studying in this school. Last school year this schoolhouse had three teachers plus one other teacher and an average of twenty pupils for a single teacher. Compared to the last six years, currently there are the most teachers working here. There are three normal classes in this public school.
It's an all age mixed education facility that teaches in the English language. Easiest way to contact them is by their phone: 018600247 and by their email address [email protected] In year 2011/2012 this schoolhouse was ruled by Sheila Mary O Leary. Other statistics are available searching by this place Roll number: 16177F . There are multiple similar schoolhouses in the region area for instance: Howth Rd Mxd N S - distance 3.3km, Dun Dealgan N S - distance 72km and Castleblayney Cent N S - distance 94.3km.
Map
Lindsay Road N S Class size
Lindsay Road N S Class size
| Year | Classes No. | Average size |
| --- | --- | --- |
| 2006 | 3 | 24 |
| 2007 | 3 | 24 |
| 2008 | 3 | 23 |
| 2009 | 3 | 23 |
| 2010 | 3 | 21 |
| 2011 | 3 | 27 |
Lindsay Road N S Enrolment
Lindsay Road N S Enrolment
| | | | |
| --- | --- | --- | --- |
| 1974 | 57 | 54 | 111 |
| 1975 | 0 | 0 | 102 |
| 1976 | 53 | 58 | 111 |
| 1977 | 44 | 55 | 99 |
| 1978 | 47 | 62 | 109 |
| 1979 | 43 | 57 | 100 |
| 1980 | 46 | 61 | 107 |
| 1981 | 43 | 55 | 98 |
| 1982 | 41 | 53 | 94 |
| 1993 | 46 | 48 | 94 |
| 1994 | 37 | 50 | 87 |
| 1995 | 37 | 41 | 78 |
| 1996 | 37 | 40 | 77 |
| 1997 | 34 | 45 | 79 |
| 1998 | 31 | 41 | 72 |
| 1999 | 28 | 43 | 71 |
| 2000 | 24 | 44 | 68 |
| 2001 | 28 | 41 | 69 |
| 2002 | 30 | 40 | 70 |
| 2003 | 26 | 44 | 70 |
| 2004 | 29 | 37 | 66 |
| 2005 | 27 | 32 | 59 |
| 2006 | 30 | 42 | 72 |
| 2007 | 32 | 39 | 71 |
| 2008 | 32 | 38 | 70 |
| 2009 | 32 | 38 | 70 |
| 2010 | 29 | 35 | 64 |
| 2011 | 40 | 41 | 81 |
Lindsay Road N S No. Classes by size
Lindsay Road N S No. Classes by size
| | | | | | | | |
| --- | --- | --- | --- | --- | --- | --- | --- |
| 2006 | 0 | 0 | 2 | 1 | 0 | 0 | 0 |
| 2007 | 0 | 0 | 2 | 1 | 0 | 0 | 0 |
| 2008 | 0 | 1 | 1 | 1 | 0 | 0 | 0 |
| 2009 | 0 | 1 | 1 | 0 | 1 | 0 | 0 |
| 2010 | 0 | 2 | 0 | 1 | 0 | 0 | 0 |
| 2011 | 0 | 0 | 0 | 2 | 1 | 0 | 0 |
Lindsay Road N S number of teachers
Lindsay Road N S number of teachers
| | | | | | | |
| --- | --- | --- | --- | --- | --- | --- |
| 2006 | 3 | | 1 | 0 | 72 | 18 |
| 2007 | 3 | | 1 | 0 | 71 | 18 |
| 2008 | 3 | | 1 | 0 | 70 | 18 |
| 2009 | 3 | 1 | 0 | 0 | 70 | 18 |
| 2010 | 3 | 1 | 0 | 0 | 64 | 16 |
| 2011 | 3 | 1 | 0 | 0 | 81 | 20 |
image author: www.sxc.hu