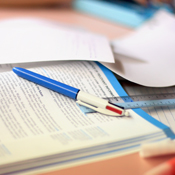 Glasnevin N S
Address:
Botanic Avenue
Glasnevin, Dublin 9
County:
Dublin
Province:
Dublin
Phone:
018373727
Email:
[email protected]
Rollnumber: 14980Q Enrolment Boys: 31 Ethos: Church Of Ireland Enrolment Girls: 31 Gender: All Mixed Enrolment Total: 62 Lang: English
Latitude: 53°22' 21.35" N Longitude: -6°16' 2.85" W
Principal:
AINE NI GHIALLAIN
Glasnevin N S is the Primary Education facility in the county Dublin. It is the two thousand and three hundred and fourty second Public School in the district and available sources show on three thousand and one hundred and thirty eighth place in its county counted by class number. At the moment, attending the classes are sixty two students in three classes, the number of boys and girls is similar. Compared to the average of the last six school years, nowadays they have the most active classes. Last year this schoolhouse had three teachers, one part time teacher ; having sixteen students for a teacher. Compared to the last six school years, nowadays there are the most teachers teaching here. There are two small classes, one normal class in this education facility.
It's an all age mixed education facility with English language. The best way to contact is by their telephone: 018373727 and by their email box [email protected] According to the latest data this education facility was administrated by Aine Ni Ghiallain. Current reports and stats are available using this institution Roll number: 14980Q . There are multiple similar schools in the region area for example: Drumcondra N S - distance 1.6km, St Columbas N S Mxd - distance 2.6km and S N An Pharoiste - distance 3.5km.
Map
Glasnevin N S Class size
Glasnevin N S Class size
| Year | Classes No. | Average size |
| --- | --- | --- |
| 2006 | 3 | 21 |
| 2007 | 3 | 21 |
| 2008 | 3 | 22 |
| 2009 | 3 | 20 |
| 2010 | 3 | 21 |
| 2011 | 3 | 21 |
Glasnevin N S Enrolment
Glasnevin N S Enrolment
| | | | |
| --- | --- | --- | --- |
| 1974 | 38 | 43 | 81 |
| 1975 | 0 | 0 | 83 |
| 1976 | 36 | 41 | 77 |
| 1977 | 46 | 58 | 104 |
| 1978 | 39 | 52 | 91 |
| 1979 | 42 | 47 | 89 |
| 1980 | 46 | 43 | 89 |
| 1981 | 42 | 45 | 87 |
| 1982 | 50 | 46 | 96 |
| 1993 | 30 | 45 | 75 |
| 1994 | 26 | 40 | 66 |
| 1995 | 28 | 38 | 66 |
| 1996 | 28 | 40 | 68 |
| 1997 | 29 | 36 | 65 |
| 1998 | 25 | 33 | 58 |
| 1999 | 25 | 33 | 58 |
| 2000 | 27 | 33 | 60 |
| 2001 | 26 | 31 | 57 |
| 2002 | 26 | 24 | 50 |
| 2003 | 29 | 23 | 52 |
| 2004 | 33 | 25 | 58 |
| 2005 | 36 | 29 | 65 |
| 2006 | 39 | 24 | 63 |
| 2007 | 36 | 26 | 62 |
| 2008 | 39 | 27 | 66 |
| 2009 | 34 | 27 | 61 |
| 2010 | 35 | 27 | 62 |
| 2011 | 31 | 31 | 62 |
Glasnevin N S No. Classes by size
Glasnevin N S No. Classes by size
| | | | | | | | |
| --- | --- | --- | --- | --- | --- | --- | --- |
| 2006 | 0 | 1 | 2 | 0 | 0 | 0 | 0 |
| 2007 | 0 | 1 | 2 | 0 | 0 | 0 | 0 |
| 2008 | 0 | 2 | 0 | 1 | 0 | 0 | 0 |
| 2009 | 0 | 1 | 2 | 0 | 0 | 0 | 0 |
| 2010 | 0 | 1 | 1 | 1 | 0 | 0 | 0 |
| 2011 | 0 | 2 | 0 | 1 | 0 | 0 | 0 |
Glasnevin N S number of teachers
Glasnevin N S number of teachers
| | | | | | | |
| --- | --- | --- | --- | --- | --- | --- |
| 2006 | 3 | | 0 | 0 | 63 | 21 |
| 2007 | 3 | | 0 | 0 | 62 | 21 |
| 2008 | 3 | | 0 | 0 | 66 | 22 |
| 2009 | 3 | 0 | 0 | 0 | 61 | 20 |
| 2010 | 3 | 0 | 0 | 0 | 62 | 21 |
| 2011 | 3 | 0 | 1 | 0 | 62 | 16 |
image author: www.sxc.hu