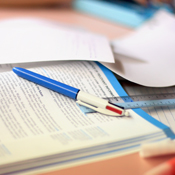 Nicker N S
Address:
Nicker
Oldpallas, Co Limerick
County:
Limerick
Province:
Munster
Phone:
061384761
Email:
[email protected]
Rollnumber: 14231V Enrolment Boys: 55 Ethos: Catholic Enrolment Girls: 43 Gender: All Mixed Enrolment Total: 98 Lang: English
Latitude: 52°33' 39.73" N Longitude: -8°20' 45.17" W
Principal:
KAREN FRANKLIN
Nicker N S is the Primary School in the region of Limerick. The following school is the two thousand and five hundred and second School in the county area and it is on one hundred and nineteenth place in its region positioned according to amount of students. This year there are ninety eight pupils in four classes, there are more boys in this institution. Compared to the average of the last six years, at the moment there is a similar number of students studying in this school. Last school year this institution had four teachers and one part time teacher plus two other teachers with fourteen students for a single teacher. Compared to the last six years, this year there are the most teachers working here. There is one small class, three normal classes in this school.
It's an all age mixed school that teaches in the English language. The best way to contact them is by their telephone number 061384761 or by their email box [email protected]. Last year this institution was ruled by Karen Franklin. Other stats are available searching by this institution Roll number: 14231V . There are other similar schoolhouses in the local area for example: Scoil Na Mbearnan - distance 3km, S N Toinn An Tairbh - distance 4.4km and Cloverfield N S - distance 5.1km.
Map
Nicker N S Class size
Nicker N S Class size
| Year | Classes No. | Average size |
| --- | --- | --- |
| 2006 | 4 | 26 |
| 2007 | 4 | 26 |
| 2008 | 4 | 23 |
| 2009 | 4 | 24 |
| 2010 | 4 | 23 |
| 2011 | 4 | 25 |
Nicker N S Enrolment
Nicker N S Enrolment
| | | | |
| --- | --- | --- | --- |
| 1974 | 71 | 73 | 144 |
| 1975 | 0 | 0 | 154 |
| 1976 | 69 | 74 | 143 |
| 1977 | 70 | 74 | 144 |
| 1978 | 77 | 79 | 156 |
| 1979 | 70 | 81 | 151 |
| 1980 | 79 | 77 | 156 |
| 1981 | 82 | 87 | 169 |
| 1982 | 82 | 83 | 165 |
| 1983 | 77 | 80 | 157 |
| 1993 | 45 | 74 | 119 |
| 1994 | 41 | 68 | 109 |
| 1995 | 43 | 63 | 106 |
| 1996 | 40 | 55 | 95 |
| 1997 | 34 | 60 | 94 |
| 1998 | 30 | 59 | 89 |
| 1999 | 35 | 59 | 94 |
| 2000 | 39 | 58 | 97 |
| 2001 | 39 | 61 | 100 |
| 2002 | 37 | 60 | 97 |
| 2003 | 37 | 62 | 99 |
| 2004 | 40 | 61 | 101 |
| 2005 | 39 | 61 | 100 |
| 2006 | 43 | 59 | 102 |
| 2007 | 49 | 55 | 104 |
| 2008 | 37 | 53 | 90 |
| 2009 | 41 | 53 | 94 |
| 2010 | 38 | 55 | 93 |
| 2011 | 43 | 55 | 98 |
Nicker N S No. Classes by size
Nicker N S No. Classes by size
| | | | | | | | |
| --- | --- | --- | --- | --- | --- | --- | --- |
| 2006 | 0 | 0 | 2 | 1 | 1 | 0 | 0 |
| 2007 | 0 | 0 | 1 | 3 | 0 | 0 | 0 |
| 2008 | 0 | 1 | 1 | 2 | 0 | 0 | 0 |
| 2009 | 0 | 0 | 2 | 2 | 0 | 0 | 0 |
| 2010 | 0 | 0 | 3 | 1 | 0 | 0 | 0 |
| 2011 | 0 | 1 | 1 | 1 | 1 | 0 | 0 |
Nicker N S number of teachers
Nicker N S number of teachers
| | | | | | | |
| --- | --- | --- | --- | --- | --- | --- |
| 2006 | 4 | | 2 | 0 | 102 | 17 |
| 2007 | 4 | | 2 | 0 | 104 | 17 |
| 2008 | 4 | | 2 | 0 | 90 | 15 |
| 2009 | 4 | 2 | 1 | 0 | 94 | 13 |
| 2010 | 4 | 2 | 1 | 0 | 93 | 13 |
| 2011 | 4 | 2 | 1 | 0 | 98 | 14 |
image author: www.sxc.hu