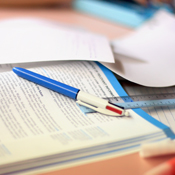 Our Lady Of Mercy N S
Address:
Pearse Road
Sligo
County:
Sligo
Province:
Connacht
Phone:
0719171364
Email:
[email protected]
Rollnumber: 19985F Enrolment Boys: 185 Ethos: Catholic Enrolment Girls: 190 Gender: All Mixed Enrolment Total: 375 Lang: English
Latitude: 54°16' 6.18" N Longitude: -8°28' 12.83" W
Principal:
MS MARGUERITE STENSON
Our Lady Of Mercy N S - Primary School in the county Sligo. According to official data it is the seven hundred and fifty ninth Education facility in the county area and it is on ninth place in the county positioned according to number of students. Now, attending the classes are three hundred and seventy five pupils in nineteen classes, the number of boys and girls is similar. Compared to the average of the last six years, at the moment there are significantly fewer students studying in this school. Last school year they had nineteen teachers plus eight other teachers with thirteen pupils for a teacher. Compared to the last six school years, currently there are the least teachers working in this school. There are ten small classes, eight normal classes in this public school.
It's an all age mixed school teaching in the English language. The best way to contact them is by their telephone: 0719171364 or by schools email box [email protected]. Lately this school was ruled by Ms Marguerite Stenson. Current statistics are available using this place Roll number: 19985F . There are many other similar education facilities in the neighborhoods for example: Scoil Eoin Naofa - distance 0.6km, St Edwards N S - distance 1.4km and St Josephs Special Sch - distance 1.8km.
Map
Our Lady Of Mercy N S Class size
Our Lady Of Mercy N S Class size
| Year | Classes No. | Average size |
| --- | --- | --- |
| 2006 | 23 | 20 |
| 2007 | 22 | 22 |
| 2008 | 23 | 20 |
| 2009 | 22 | 19 |
| 2010 | 20 | 18 |
| 2011 | 19 | 19 |
Our Lady Of Mercy N S Enrolment
Our Lady Of Mercy N S Enrolment
| | | | |
| --- | --- | --- | --- |
| 1993 | 475 | 173 | 648 |
| 1994 | 460 | 202 | 662 |
| 1995 | 426 | 221 | 647 |
| 1996 | 395 | 230 | 625 |
| 1997 | 369 | 250 | 619 |
| 1998 | 338 | 257 | 595 |
| 1999 | 309 | 255 | 564 |
| 2000 | 282 | 261 | 543 |
| 2001 | 276 | 243 | 519 |
| 2002 | 260 | 242 | 502 |
| 2003 | 258 | 246 | 504 |
| 2004 | 248 | 253 | 501 |
| 2005 | 258 | 258 | 516 |
| 2006 | 249 | 254 | 503 |
| 2007 | 261 | 249 | 510 |
| 2008 | 253 | 248 | 501 |
| 2009 | 218 | 223 | 441 |
| 2010 | 203 | 186 | 389 |
| 2011 | 190 | 185 | 375 |
Our Lady Of Mercy N S No. Classes by size
Our Lady Of Mercy N S No. Classes by size
| | | | | | | | |
| --- | --- | --- | --- | --- | --- | --- | --- |
| 2006 | 0 | 9 | 11 | 2 | 0 | 0 | 0 |
| 2007 | 0 | 6 | 10 | 6 | 0 | 0 | 0 |
| 2008 | 0 | 8 | 14 | 0 | 0 | 0 | 0 |
| 2009 | 0 | 12 | 8 | 1 | 0 | 0 | 0 |
| 2010 | 0 | 13 | 6 | 0 | 0 | 0 | 0 |
| 2011 | 0 | 10 | 7 | 1 | 0 | 0 | 0 |
Our Lady Of Mercy N S number of teachers
Our Lady Of Mercy N S number of teachers
| | | | | | | |
| --- | --- | --- | --- | --- | --- | --- |
| 2006 | 23 | | 9 | 1 | 462 | 14 |
| 2007 | 22 | | 12 | 1 | 475 | 14 |
| 2008 | 23 | | 10 | 1 | 463 | 14 |
| 2009 | 22 | 10 | 0 | 1 | 412 | 12 |
| 2010 | 20 | 9 | 0 | 1 | 362 | 12 |
| 2011 | 19 | 8 | 0 | 1 | 364 | 13 |
image author: www.sxc.hu