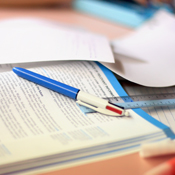 Padraig Naofa N S
Address:
St Patricks Road
Wicklow
County:
Wicklow
Province:
Leinster
Phone:
040467415
Email:
[email protected]
Rollnumber: 15676S Enrolment Boys: 313 Ethos: Catholic Enrolment Girls: 5 Gender: All Mixed Enrolment Total: 318 Lang: English
Latitude: 52°58' 42.92" N Longitude: -6°2' 49.95" W
Principal:
NIALL HANTON
Padraig Naofa N S - Primary School in the county Wicklow. According to official data it is the nine hundred and thirty fifth Education facility in the county area and it is on twenty eighth place in the local area positioned according to number of learners. At the moment the school has three hundred and eighteen pupils in thirteen classes, there are mostly boys in this school. Compared to the average of the last six years, currently there are significantly fewer students learning in this school. Last school year this facility had thirteen teachers plus five other teachers and an average of sixteen students for one teacher. Compared to the last six years, at the moment there are the least teachers teaching here. There are three small classes, ten normal classes in this public school.
It's an all age mixed education facility with English language. Prefered way to contact them is by their telephone number 040467415 and by their email address [email protected] . Last year this school was administrated by Niall Hanton. Additional statistics are available using this education facility Roll number: 15676S . There are other similar schoolhouses in the region area starting with: Scoil An Choroin Mhuire - distance 0.6km, St Ernans B N S - distance 3.1km and S N Naomh Iosef G - distance 3.4km.
Map
Padraig Naofa N S Class size
Padraig Naofa N S Class size
| Year | Classes No. | Average size |
| --- | --- | --- |
| 2006 | 16 | 24 |
| 2007 | 15 | 25 |
| 2008 | 15 | 24 |
| 2009 | 14 | 24 |
| 2010 | 14 | 22 |
| 2011 | 13 | 24 |
Padraig Naofa N S Enrolment
Padraig Naofa N S Enrolment
| | | | |
| --- | --- | --- | --- |
| 1976 | 0 | 399 | 399 |
| 1982 | 0 | 486 | 486 |
| 1983 | 0 | 497 | 497 |
| 1993 | 0 | 485 | 485 |
| 1994 | 0 | 483 | 483 |
| 1995 | 0 | 485 | 485 |
| 1996 | 0 | 472 | 472 |
| 1997 | 0 | 507 | 507 |
| 1998 | 0 | 512 | 512 |
| 1999 | 0 | 517 | 517 |
| 2000 | 0 | 519 | 519 |
| 2001 | 0 | 503 | 503 |
| 2002 | 0 | 513 | 513 |
| 2003 | 0 | 494 | 494 |
| 2004 | 0 | 468 | 468 |
| 2005 | 0 | 449 | 449 |
| 2006 | 0 | 417 | 417 |
| 2007 | 0 | 406 | 406 |
| 2008 | 0 | 390 | 390 |
| 2009 | 0 | 378 | 378 |
| 2010 | 0 | 342 | 342 |
| 2011 | 5 | 313 | 318 |
Padraig Naofa N S No. Classes by size
Padraig Naofa N S No. Classes by size
| | | | | | | | |
| --- | --- | --- | --- | --- | --- | --- | --- |
| 2006 | 0 | 2 | 7 | 5 | 2 | 0 | 0 |
| 2007 | 0 | 1 | 6 | 8 | 0 | 0 | 0 |
| 2008 | 0 | 1 | 8 | 6 | 0 | 0 | 0 |
| 2009 | 0 | 1 | 8 | 3 | 2 | 0 | 0 |
| 2010 | 0 | 2 | 10 | 2 | 0 | 0 | 0 |
| 2011 | 0 | 3 | 3 | 6 | 1 | 0 | 0 |
Padraig Naofa N S number of teachers
Padraig Naofa N S number of teachers
| | | | | | | |
| --- | --- | --- | --- | --- | --- | --- |
| 2006 | 16 | | 7 | 1 | 387 | 16 |
| 2007 | 15 | | 8 | 1 | 371 | 15 |
| 2008 | 15 | | 8 | 1 | 354 | 15 |
| 2009 | 14 | 6 | 1 | 1 | 341 | 16 |
| 2010 | 14 | 13 | 1 | 1 | 305 | 11 |
| 2011 | 13 | 5 | 0 | 1 | 308 | 16 |
image author: www.sxc.hu