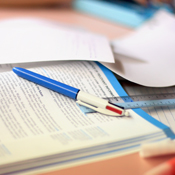 Presentation Primary School
Address:
Georges Hill
Dublin 7
County:
Dublin
Province:
Dublin
Phone:
018733061
Email:
[email protected]
Rollnumber: 05933G Enrolment Boys: 53 Ethos: Catholic Enrolment Girls: 124 Gender: Senior Girls/Infant Mixed Enrolment Total: 177 Lang: English
Latitude: 53°20' 53.9" N Longitude: -6°16' 18.4" W
Principal:
AILEEN FINNEGAN
Presentation Primary School is a Primary School in the county Dublin. According to official data it is the one thousand and seven hundred and seventy fifth School in the county area and it's on five hundred and second ranking position in the local area arranged by number of pupils. Nowadays, attending the classes are one hundred and seventy seven students in twelve classes, there are mostly girls in this facility. Compared to the average of the last six school years, according to the latest data there are the least students studying in this school. Last year this schoolhouse had twelve teachers plus five other teachers ; having ten pupils for a teacher. Compared to the last six years, according to the latest data there are significantly fewer teachers working in this school. There are nine small classes, one normal class in this education facility.
It's an Senior girls and infant mixed school that teaches in the English language. The best way to contact them is by their phone: 018733061 or by schools email address [email protected] Last year this school was managed by Aileen Finnegan. Additional data are available using this institution Roll number: 05933G . There are multiple similar schools in the local area like: Visiting Tch Service For Travellers - distance 0.3km, Scoil Na Mbrathar - distance 0.5km and St Audoens Ns - distance 0.5km.
Map
Presentation Primary School Class size
Presentation Primary School Class size
| Year | Classes No. | Average size |
| --- | --- | --- |
| 2006 | 12 | 17 |
| 2007 | 14 | 16 |
| 2008 | 14 | 15 |
| 2009 | 13 | 14 |
| 2010 | 11 | 18 |
| 2011 | 12 | 15 |
Presentation Primary School Enrolment
Presentation Primary School Enrolment
| | | | |
| --- | --- | --- | --- |
| 1975 | 0 | 0 | 495 |
| 1977 | 319 | 117 | 436 |
| 1980 | 259 | 97 | 356 |
| 1982 | 245 | 72 | 317 |
| 1993 | 126 | 47 | 173 |
| 1994 | 117 | 48 | 165 |
| 1995 | 104 | 47 | 151 |
| 1996 | 87 | 33 | 120 |
| 1997 | 90 | 36 | 126 |
| 1998 | 92 | 39 | 131 |
| 1999 | 75 | 41 | 116 |
| 2000 | 86 | 51 | 137 |
| 2001 | 81 | 49 | 130 |
| 2002 | 88 | 48 | 136 |
| 2003 | 94 | 46 | 140 |
| 2004 | 101 | 47 | 148 |
| 2005 | 113 | 53 | 166 |
| 2006 | 124 | 74 | 198 |
| 2007 | 139 | 81 | 220 |
| 2008 | 151 | 61 | 212 |
| 2009 | 130 | 54 | 184 |
| 2010 | 135 | 62 | 197 |
| 2011 | 124 | 53 | 177 |
Presentation Primary School No. Classes by size
Presentation Primary School No. Classes by size
| | | | | | | | |
| --- | --- | --- | --- | --- | --- | --- | --- |
| 2006 | 0 | 7 | 3 | 0 | 0 | 0 | 0 |
| 2007 | 0 | 10 | 2 | 0 | 0 | 0 | 0 |
| 2008 | 0 | 9 | 2 | 0 | 0 | 0 | 0 |
| 2009 | 0 | 10 | 0 | 0 | 0 | 0 | 0 |
| 2010 | 0 | 8 | 3 | 0 | 0 | 0 | 0 |
| 2011 | 0 | 9 | 1 | 0 | 0 | 0 | 0 |
Presentation Primary School number of teachers
Presentation Primary School number of teachers
| | | | | | | |
| --- | --- | --- | --- | --- | --- | --- |
| 2006 | 12 | | 6 | 1 | 198 | 10 |
| 2007 | 14 | | 9 | 1 | 220 | 9 |
| 2008 | 14 | | 9 | 1 | 212 | 9 |
| 2009 | 13 | 7 | 0 | 1 | 184 | 9 |
| 2010 | 11 | 5 | 0 | 1 | 197 | 12 |
| 2011 | 12 | 5 | 0 | 1 | 177 | 10 |
image author: www.sxc.hu