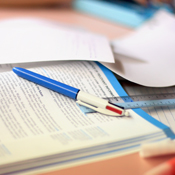 Scoil Na Mbrathar
Address:
North Brunswick Street
Dublin 7, 107
County:
Dublin
Province:
Dublin
Phone:
018722167
Email:
[email protected]
Rollnumber: 16695E Enrolment Boys: 195 Ethos: Catholic Gender: All Boys Enrolment Total: 195 Lang: English
Latitude: 53°21' 1.82" N Longitude: -6°16' 36.32" W
Principal:
RUTH COGHLAN
Scoil Na Mbrathar is a Primary Public School in the county of Dublin. It's the one thousand and six hundred and fourty fourth Education facility in the county and available sources show on four hundred and seventy eighth position in the local area arranged by number of learners. Now, attending the classes are one hundred and ninety five students in nine classes, only boys are allowed in this schoolhouse. Compared to the average of the last six school years, at the moment there are more students learning here. Last school year this facility had nine teachers plus three other teachers ; having fifteen pupils for a teacher. Compared to the last six years, this year there are the least teachers working here. There are three small classes, six normal classes in this education facility.
It's an all age boys education facility that teaches in the English language. Prefered way to contact them is by their phone: 018722167 and by their email address [email protected] Last year this schoolhouse was administrated by Ruth Coghlan. Current reports are available searching by this place Roll number: 16695E . There are multiple similar education facilities in the neighborhoods for example: Stanhope St Convent - distance 0.4km, Presentation Primary School - distance 0.5km and Visiting Tch Service For Travellers - distance 0.5km.
Map
Scoil Na Mbrathar Class size
Scoil Na Mbrathar Class size
| Year | Classes No. | Average size |
| --- | --- | --- |
| 2006 | 10 | 18 |
| 2007 | 10 | 19 |
| 2008 | 11 | 17 |
| 2009 | 10 | 19 |
| 2010 | 10 | 21 |
| 2011 | 9 | 22 |
Scoil Na Mbrathar Enrolment
Scoil Na Mbrathar Enrolment
| | | | |
| --- | --- | --- | --- |
| 1974 | 0 | 518 | 518 |
| 1975 | 0 | 0 | 554 |
| 1976 | 0 | 537 | 537 |
| 1977 | 0 | 527 | 527 |
| 1978 | 0 | 528 | 528 |
| 1979 | 0 | 484 | 484 |
| 1980 | 0 | 437 | 437 |
| 1981 | 0 | 416 | 416 |
| 1982 | 0 | 369 | 369 |
| 1993 | 0 | 275 | 275 |
| 1994 | 0 | 270 | 270 |
| 1995 | 0 | 251 | 251 |
| 1996 | 0 | 252 | 252 |
| 1997 | 0 | 251 | 251 |
| 1998 | 0 | 234 | 234 |
| 1999 | 0 | 219 | 219 |
| 2000 | 0 | 194 | 194 |
| 2001 | 0 | 171 | 171 |
| 2002 | 0 | 160 | 160 |
| 2003 | 0 | 163 | 163 |
| 2004 | 0 | 170 | 170 |
| 2005 | 0 | 162 | 162 |
| 2006 | 0 | 180 | 180 |
| 2007 | 0 | 194 | 194 |
| 2008 | 0 | 183 | 183 |
| 2009 | 0 | 188 | 188 |
| 2010 | 0 | 206 | 206 |
| 2011 | 0 | 195 | 195 |
Scoil Na Mbrathar No. Classes by size
Scoil Na Mbrathar No. Classes by size
| | | | | | | | |
| --- | --- | --- | --- | --- | --- | --- | --- |
| 2006 | 0 | 6 | 2 | 1 | 0 | 0 | 0 |
| 2007 | 0 | 2 | 7 | 0 | 0 | 0 | 0 |
| 2008 | 0 | 8 | 2 | 0 | 0 | 0 | 0 |
| 2009 | 0 | 6 | 4 | 0 | 0 | 0 | 0 |
| 2010 | 0 | 2 | 8 | 0 | 0 | 0 | 0 |
| 2011 | 0 | 3 | 4 | 2 | 0 | 0 | 0 |
Scoil Na Mbrathar number of teachers
Scoil Na Mbrathar number of teachers
| | | | | | | |
| --- | --- | --- | --- | --- | --- | --- |
| 2006 | 10 | | 3 | 1 | 180 | 13 |
| 2007 | 10 | | 4 | 1 | 194 | 13 |
| 2008 | 11 | | 3 | 1 | 183 | 12 |
| 2009 | 10 | 4 | 0 | 1 | 188 | 13 |
| 2010 | 10 | 4 | 0 | 1 | 206 | 14 |
| 2011 | 9 | 3 | 0 | 1 | 195 | 15 |
image author: www.sxc.hu