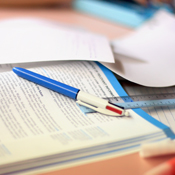 S N Na Lanai Glasa
Address:
Seafield Avenue
Clontarf, Dublin 3, 103
County:
Dublin
Province:
Dublin
Phone:
018331554
Email:
[email protected]
Rollnumber: 17730I Enrolment Boys: 100 Ethos: Church Of Ireland Enrolment Girls: 83 Gender: All Mixed Enrolment Total: 183 Lang: English
Latitude: 53°21' 55.43" N Longitude: -6°11' 22.03" W
Principal:
CAITLIN NI AIDHICHIN
S N Na Lanai Glasa - Primary School in the county area of Dublin. According to official data it is the one thousand and seven hundred and twenty fourth Education facility in the district and it is on four hundred and ninety second ranking position in the local area counted by number of pupils. At the moment, enrolled are one hundred and eighty three pupils in seven classes, the number of boys and girls is similar. Compared to the last six years, this year there are the most pupils learning here. Last year this institution had seven teachers and one part time teacher plus one other teacher and an average of eighteen students for one teacher. Compared to the last six school years, currently there are the most teachers working here. There is one small class, six normal classes in this public school.
It's an all age mixed education facility teaching in the English language. Prefered way to contact them is by their telephone: 018331554 or by schools email [email protected]. In year 2011/2012 this education facility was ruled by Caitlin Ni Aidhichin. Current stats are available searching by this education facility Roll number: 17730I . There are many other similar schoolhouses in the local area starting with: Springdale N S - distance 2.1km, Sn Paroiste Maitiu Nfa - distance 4.1km and St Columbas N S Mxd - distance 4.6km.
Map
S N Na Lanai Glasa Class size
S N Na Lanai Glasa Class size
| Year | Classes No. | Average size |
| --- | --- | --- |
| 2006 | 4 | 27 |
| 2007 | 4 | 29 |
| 2008 | 5 | 26 |
| 2009 | 5 | 25 |
| 2010 | 5 | 29 |
| 2011 | 7 | 26 |
S N Na Lanai Glasa Enrolment
S N Na Lanai Glasa Enrolment
| | | | |
| --- | --- | --- | --- |
| 1974 | 41 | 27 | 68 |
| 1975 | 0 | 0 | 75 |
| 1976 | 39 | 39 | 78 |
| 1977 | 36 | 31 | 67 |
| 1978 | 38 | 42 | 80 |
| 1979 | 34 | 31 | 65 |
| 1980 | 25 | 37 | 62 |
| 1981 | 31 | 36 | 67 |
| 1982 | 27 | 35 | 62 |
| 1993 | 24 | 23 | 47 |
| 1994 | 26 | 28 | 54 |
| 1995 | 24 | 26 | 50 |
| 1996 | 21 | 25 | 46 |
| 1997 | 21 | 27 | 48 |
| 1998 | 16 | 26 | 42 |
| 1999 | 26 | 35 | 61 |
| 2000 | 23 | 38 | 61 |
| 2001 | 30 | 43 | 73 |
| 2002 | 45 | 55 | 100 |
| 2003 | 43 | 53 | 96 |
| 2004 | 46 | 52 | 98 |
| 2005 | 45 | 60 | 105 |
| 2006 | 48 | 59 | 107 |
| 2007 | 49 | 66 | 115 |
| 2008 | 55 | 74 | 129 |
| 2009 | 51 | 75 | 126 |
| 2010 | 61 | 84 | 145 |
| 2011 | 83 | 100 | 183 |
S N Na Lanai Glasa No. Classes by size
S N Na Lanai Glasa No. Classes by size
| | | | | | | | |
| --- | --- | --- | --- | --- | --- | --- | --- |
| 2006 | 0 | 0 | 2 | 1 | 0 | 1 | 0 |
| 2007 | 0 | 0 | 1 | 1 | 2 | 0 | 0 |
| 2008 | 0 | 0 | 2 | 2 | 1 | 0 | 0 |
| 2009 | 0 | 0 | 2 | 3 | 0 | 0 | 0 |
| 2010 | 0 | 0 | 0 | 2 | 3 | 0 | 0 |
| 2011 | 0 | 1 | 0 | 4 | 2 | 0 | 0 |
S N Na Lanai Glasa number of teachers
S N Na Lanai Glasa number of teachers
| | | | | | | |
| --- | --- | --- | --- | --- | --- | --- |
| 2006 | 4 | | 2 | 0 | 107 | 18 |
| 2007 | 4 | | 3 | 0 | 115 | 16 |
| 2008 | 5 | | 3 | 0 | 129 | 16 |
| 2009 | 5 | 1 | 2 | 0 | 126 | 16 |
| 2010 | 5 | 1 | 1 | 0 | 145 | 21 |
| 2011 | 7 | 1 | 1 | 1 | 183 | 18 |
image author: www.sxc.hu