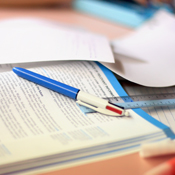 St Columbas N S Mxd
Address:
North Strand
Dublin 3
County:
Dublin
Province:
Dublin
Phone:
018556805
Rollnumber: 14463T Enrolment Boys: 21 Ethos: Church Of Ireland Enrolment Girls: 18 Gender: All Mixed Enrolment Total: 39 Lang: English
Latitude: 53°21' 31.42" N Longitude: -6°14' 32.16" W
Principal:
MRS ANN CREANER
St Columbas N S Mxd is a Primary Education facility in the district Dublin. It is the two thousand and six hundred and ninety fifth Education facility in the county area and according to official data on three thousand and one hundred and thirty eighth ranking position in the county positioned according to classes count. Currently, enrolled are thirty nine pupils in two classes, the number of boys and girls is similar. Compared to the average of the last six years, currently they have the most active classes. Last year this institution had two teachers, one part time teacher with thirteen students for a teacher. Compared to the last six school years, currently there are the most teachers working in this school. There is one small class, one normal class in this education facility.
It's an all age mixed school that teaches in the English language. Prefered way to contact them is by their telephone number 018556805. Lately this schoolhouse was ruled by Mrs Ann Creaner. Current data can be found using this place Roll number: 14463T . There are other similar schools in the local area for instance: Drumcondra N S - distance 1.3km, Glasnevin N S - distance 2.6km and Sn Paroiste Maitiu Nfa - distance 3km.
Map
St Columbas N S Mxd Class size
St Columbas N S Mxd Class size
| Year | Classes No. | Average size |
| --- | --- | --- |
| 2006 | 2 | 10 |
| 2007 | 2 | 11 |
| 2008 | 2 | 14 |
| 2009 | 2 | 16 |
| 2010 | 2 | 17 |
| 2011 | 2 | 20 |
St Columbas N S Mxd Enrolment
St Columbas N S Mxd Enrolment
| | | | |
| --- | --- | --- | --- |
| 1974 | 62 | 61 | 123 |
| 1975 | 0 | 0 | 114 |
| 1976 | 48 | 60 | 108 |
| 1977 | 52 | 55 | 107 |
| 1978 | 50 | 51 | 101 |
| 1979 | 43 | 46 | 89 |
| 1980 | 38 | 40 | 78 |
| 1981 | 34 | 38 | 72 |
| 1982 | 31 | 31 | 62 |
| 1993 | 25 | 34 | 59 |
| 1994 | 19 | 30 | 49 |
| 1995 | 20 | 33 | 53 |
| 1996 | 24 | 30 | 54 |
| 1997 | 20 | 26 | 46 |
| 1998 | 19 | 19 | 38 |
| 1999 | 15 | 21 | 36 |
| 2000 | 14 | 17 | 31 |
| 2001 | 10 | 15 | 25 |
| 2002 | 12 | 17 | 29 |
| 2003 | 14 | 15 | 29 |
| 2004 | 10 | 18 | 28 |
| 2005 | 7 | 16 | 23 |
| 2006 | 4 | 16 | 20 |
| 2007 | 4 | 18 | 22 |
| 2008 | 9 | 18 | 27 |
| 2009 | 10 | 21 | 31 |
| 2010 | 13 | 20 | 33 |
| 2011 | 18 | 21 | 39 |
St Columbas N S Mxd No. Classes by size
St Columbas N S Mxd No. Classes by size
| | | | | | | | |
| --- | --- | --- | --- | --- | --- | --- | --- |
| 2006 | 1 | 1 | 0 | 0 | 0 | 0 | 0 |
| 2007 | 0 | 2 | 0 | 0 | 0 | 0 | 0 |
| 2008 | 0 | 2 | 0 | 0 | 0 | 0 | 0 |
| 2009 | 0 | 2 | 0 | 0 | 0 | 0 | 0 |
| 2010 | 0 | 2 | 0 | 0 | 0 | 0 | 0 |
| 2011 | 0 | 1 | 1 | 0 | 0 | 0 | 0 |
St Columbas N S Mxd number of teachers
St Columbas N S Mxd number of teachers
| | | | | | | |
| --- | --- | --- | --- | --- | --- | --- |
| 2006 | 2 | | 0 | 0 | 20 | 10 |
| 2007 | 2 | | 0 | 0 | 22 | 11 |
| 2008 | 2 | | 0 | 0 | 27 | 14 |
| 2009 | 2 | 0 | 1 | 0 | 31 | 10 |
| 2010 | 2 | 0 | 1 | 0 | 33 | 11 |
| 2011 | 2 | 0 | 1 | 0 | 39 | 13 |
image author: www.sxc.hu