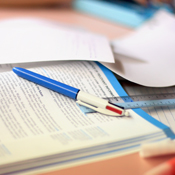 S N Ursula
Address:
Strandhill Road
Sligo
County:
Sligo
Province:
Connacht
Phone:
0719162835
Email:
[email protected]
Rollnumber: 18979F Enrolment Boys: 162 Ethos: Catholic Enrolment Girls: 207 Gender: All Mixed Enrolment Total: 369 Lang: English
Latitude: 54°16' 14.02" N Longitude: -8°29' 31.31" W
Principal:
ANTHONY G GALLAGHER
S N Ursula is a Primary Education facility in the county area of Sligo. Available sources show is is the two hundred and eighty first Education facility in the county area and our sources indicate on three thousand and one hundred and thirty eighth ranking position in its region counted by class number. Currently, attending the classes are three hundred and sixty nine pupils in fifteen classes, the number of boys and girls is similar. Compared to the average of the last six years], according to the latest data there are significantly more active classes. Last year this schoolhouse had fifteen teachers plus three other teachers ; having nineteen pupils for a teacher. Compared to the last six school years, now the number of teachers hasn't changed significantly. There is one small class, fourteen normal classes in this school.
It's an all age mixed education facility with English language. The best way to contact them is by their telephone number 0719162835 or by their email box [email protected] . Lately this school was ruled by Anthony G Gallagher. Current reports and stats are available searching by this school Roll number: 18979F . There are multiple similar education facilities in the region area for example: Scoil Eoin Naofa - distance 1.4km, St Brendans Ns - distance 1.4km and Our Lady Of Mercy N S - distance 1.9km.
Map
S N Ursula Class size
S N Ursula Class size
| Year | Classes No. | Average size |
| --- | --- | --- |
| 2006 | 13 | 26 |
| 2007 | 14 | 26 |
| 2008 | 15 | 25 |
| 2009 | 15 | 24 |
| 2010 | 16 | 23 |
| 2011 | 15 | 25 |
S N Ursula Enrolment
S N Ursula Enrolment
| | | | |
| --- | --- | --- | --- |
| 1974 | 421 | 172 | 593 |
| 1976 | 465 | 187 | 652 |
| 1982 | 484 | 163 | 647 |
| 1983 | 483 | 164 | 647 |
| 1993 | 363 | 100 | 463 |
| 1994 | 345 | 90 | 435 |
| 1995 | 311 | 84 | 395 |
| 1996 | 295 | 83 | 378 |
| 1997 | 290 | 78 | 368 |
| 1998 | 286 | 77 | 363 |
| 1999 | 268 | 78 | 346 |
| 2000 | 258 | 82 | 340 |
| 2001 | 246 | 75 | 321 |
| 2002 | 245 | 70 | 315 |
| 2003 | 226 | 70 | 296 |
| 2004 | 234 | 73 | 307 |
| 2005 | 231 | 85 | 316 |
| 2006 | 227 | 116 | 343 |
| 2007 | 224 | 156 | 380 |
| 2008 | 217 | 165 | 382 |
| 2009 | 222 | 162 | 384 |
| 2010 | 213 | 160 | 373 |
| 2011 | 207 | 162 | 369 |
S N Ursula No. Classes by size
S N Ursula No. Classes by size
| | | | | | | | |
| --- | --- | --- | --- | --- | --- | --- | --- |
| 2006 | 0 | 0 | 4 | 7 | 2 | 0 | 0 |
| 2007 | 0 | 0 | 6 | 6 | 1 | 1 | 0 |
| 2008 | 0 | 0 | 7 | 8 | 0 | 0 | 0 |
| 2009 | 0 | 2 | 6 | 6 | 1 | 0 | 0 |
| 2010 | 0 | 5 | 5 | 6 | 0 | 0 | 0 |
| 2011 | 0 | 1 | 7 | 6 | 1 | 0 | 0 |
S N Ursula number of teachers
S N Ursula number of teachers
| | | | | | | |
| --- | --- | --- | --- | --- | --- | --- |
| 2006 | 13 | | 3 | 1 | 332 | 20 |
| 2007 | 14 | | 6 | 1 | 361 | 17 |
| 2008 | 15 | | 4 | 1 | 368 | 18 |
| 2009 | 15 | 4 | 0 | 1 | 363 | 18 |
| 2010 | 16 | 2 | 0 | 1 | 362 | 19 |
| 2011 | 15 | 3 | 0 | 1 | 369 | 19 |
image author: www.sxc.hu