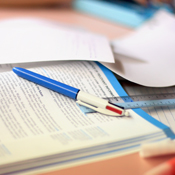 Scoil Cuilm Cille
Address:
Ballindrait
Lifford, Co Donegal
County:
Donegal
Province:
Ulster
Phone:
0749145705
Email:
[email protected]
Rollnumber: 17469A Enrolment Boys: 9 Ethos: Catholic Enrolment Girls: 16 Gender: All Mixed Enrolment Total: 25 Lang: English
Latitude: 54°50' 38.65" N Longitude: -7°33' 55.76" W
Principal:
MAIRE FLEMING
Scoil Cuilm Cille - Primary School in the county Donegal. Our sources indicate it is the three thousand and seven hundred and eighty ninth School in the county and available sources show on one hundred and seventy ninth position in its region counted by number of students. Now, enrolled are twenty five pupils in two classes, there are more girls in this school. Compared to the average of the last six years, now there are significantly fewer students learning here. Last year this school had two teachers ; having thirteen students for a teacher. Compared to the last six years, according to the latest data there are the most teachers working here. There are two small classes in this school.
It's an all age mixed school teaching in the English language. The best way to contact is by their telephone: 0749145705 or by their email [email protected]. Lately this institution was ruled by Maire Fleming. Other data can be found by searching using this schoolhouse Roll number: 17469A . There are multiple similar schools in the region area starting with: Scoil Adhamhnain - distance 4.5km, Scoil Cholmcille Naofa - distance 5km and Castlefin 1 B N S - distance 5.2km.
Map
Scoil Cuilm Cille Class size
Scoil Cuilm Cille Class size
| Year | Classes No. | Average size |
| --- | --- | --- |
| 2006 | 2 | 12 |
| 2007 | 2 | 16 |
| 2008 | 2 | 15 |
| 2009 | 2 | 16 |
| 2010 | 2 | 11 |
| 2011 | 2 | 13 |
Scoil Cuilm Cille Enrolment
Scoil Cuilm Cille Enrolment
| | | | |
| --- | --- | --- | --- |
| 1974 | 27 | 27 | 54 |
| 1975 | 0 | 0 | 55 |
| 1976 | 26 | 29 | 55 |
| 1977 | 0 | 0 | 49 |
| 1978 | 24 | 29 | 53 |
| 1979 | 21 | 28 | 49 |
| 1980 | 18 | 28 | 46 |
| 1981 | 18 | 24 | 42 |
| 1982 | 16 | 21 | 37 |
| 1993 | 10 | 7 | 17 |
| 1994 | 9 | 7 | 16 |
| 1995 | 10 | 8 | 18 |
| 1996 | 8 | 8 | 16 |
| 1997 | 11 | 8 | 19 |
| 1998 | 13 | 7 | 20 |
| 1999 | 12 | 6 | 18 |
| 2000 | 16 | 7 | 23 |
| 2001 | 14 | 8 | 22 |
| 2002 | 16 | 6 | 22 |
| 2003 | 14 | 7 | 21 |
| 2004 | 15 | 10 | 25 |
| 2005 | 10 | 13 | 23 |
| 2006 | 10 | 13 | 23 |
| 2007 | 15 | 16 | 31 |
| 2008 | 13 | 16 | 29 |
| 2009 | 13 | 18 | 31 |
| 2010 | 13 | 8 | 21 |
| 2011 | 16 | 9 | 25 |
Scoil Cuilm Cille No. Classes by size
Scoil Cuilm Cille No. Classes by size
| | | | | | | | |
| --- | --- | --- | --- | --- | --- | --- | --- |
| 2006 | 1 | 1 | 0 | 0 | 0 | 0 | 0 |
| 2007 | 1 | 0 | 1 | 0 | 0 | 0 | 0 |
| 2008 | 0 | 2 | 0 | 0 | 0 | 0 | 0 |
| 2009 | 0 | 1 | 1 | 0 | 0 | 0 | 0 |
| 2010 | 1 | 1 | 0 | 0 | 0 | 0 | 0 |
| 2011 | 1 | 1 | 0 | 0 | 0 | 0 | 0 |
Scoil Cuilm Cille number of teachers
Scoil Cuilm Cille number of teachers
| | | | | | | |
| --- | --- | --- | --- | --- | --- | --- |
| 2006 | 2 | | 0 | 0 | 23 | 12 |
| 2007 | 2 | | 0 | 0 | 31 | 16 |
| 2008 | 2 | | 0 | 0 | 29 | 15 |
| 2009 | 2 | 0 | 0 | 0 | 31 | 16 |
| 2010 | 2 | 0 | 0 | 0 | 21 | 11 |
| 2011 | 2 | 0 | 0 | 0 | 25 | 13 |
image author: www.sxc.hu