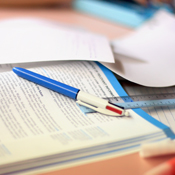 Raphoe Central N S
Address:
Raphoe
Lifford, Co Donegal
County:
Donegal
Province:
Ulster
Phone:
0749145361
Email:
[email protected]
Rollnumber: 16138S Enrolment Boys: 94 Ethos: Church Of Ireland Enrolment Girls: 97 Gender: All Mixed Enrolment Total: 191 Lang: English
Latitude: 54°52' 30.88" N Longitude: -7°35' 53.53" W
Principal:
MRS IRENE GIBSON
Raphoe Central N S - Primary Public School in the district Donegal. Available sources show is is the one thousand and six hundred and sixty third Public School in the district and our sources indicate on fiftieth ranking position in its county ranked by number of learners. At the moment, attending the classes are one hundred and ninety one students in seven classes, the number of boys and girls is similar. Compared to the last six school years, currently there are the most students learning here. Last year this institution had seven teachers plus three other teachers and an average of seventeen students for one teacher. Compared to the last six years, according to the latest data there are the most teachers teaching in this school. There are seven normal classes in this school.
It's an all age mixed education facility that teaches in the English language. Easiest way to contact them is by their phone: 0749145361 and by their email [email protected]. Last year this institution was ruled by Mrs Irene Gibson. More reports and stats are available using this place Roll number: 16138S . There are many other similar schools in the neighborhoods for instance: Comhscoil Chonmha S N - distance 6km, Ray N S - distance 7.1km and S N Domhnach Mor - distance 9km.
Map
Raphoe Central N S Class size
Raphoe Central N S Class size
| Year | Classes No. | Average size |
| --- | --- | --- |
| 2006 | 6 | 29 |
| 2007 | 6 | 28 |
| 2008 | 6 | 30 |
| 2009 | 7 | 26 |
| 2010 | 7 | 27 |
| 2011 | 7 | 27 |
Raphoe Central N S Enrolment
Raphoe Central N S Enrolment
| | | | |
| --- | --- | --- | --- |
| 1974 | 96 | 84 | 180 |
| 1975 | 0 | 0 | 208 |
| 1976 | 96 | 116 | 212 |
| 1977 | 0 | 0 | 221 |
| 1978 | 99 | 127 | 226 |
| 1979 | 98 | 121 | 219 |
| 1980 | 101 | 129 | 230 |
| 1981 | 96 | 127 | 223 |
| 1982 | 94 | 123 | 217 |
| 1993 | 115 | 95 | 210 |
| 1994 | 112 | 100 | 212 |
| 1995 | 107 | 94 | 201 |
| 1996 | 108 | 102 | 210 |
| 1997 | 98 | 99 | 197 |
| 1998 | 91 | 98 | 189 |
| 1999 | 83 | 98 | 181 |
| 2000 | 84 | 96 | 180 |
| 2001 | 73 | 90 | 163 |
| 2002 | 73 | 90 | 163 |
| 2003 | 69 | 85 | 154 |
| 2004 | 74 | 84 | 158 |
| 2005 | 79 | 84 | 163 |
| 2006 | 83 | 88 | 171 |
| 2007 | 84 | 86 | 170 |
| 2008 | 83 | 96 | 179 |
| 2009 | 86 | 99 | 185 |
| 2010 | 89 | 99 | 188 |
| 2011 | 97 | 94 | 191 |
Raphoe Central N S No. Classes by size
Raphoe Central N S No. Classes by size
| | | | | | | | |
| --- | --- | --- | --- | --- | --- | --- | --- |
| 2006 | 0 | 0 | 1 | 3 | 1 | 1 | 0 |
| 2007 | 0 | 0 | 2 | 0 | 4 | 0 | 0 |
| 2008 | 0 | 0 | 0 | 4 | 2 | 0 | 0 |
| 2009 | 0 | 0 | 0 | 7 | 0 | 0 | 0 |
| 2010 | 0 | 0 | 0 | 7 | 0 | 0 | 0 |
| 2011 | 0 | 0 | 1 | 4 | 2 | 0 | 0 |
Raphoe Central N S number of teachers
Raphoe Central N S number of teachers
| | | | | | | |
| --- | --- | --- | --- | --- | --- | --- |
| 2006 | 6 | | 2 | 0 | 171 | 21 |
| 2007 | 6 | | 2 | 0 | 170 | 21 |
| 2008 | 6 | | 3 | 0 | 179 | 20 |
| 2009 | 7 | 3 | 0 | 1 | 185 | 17 |
| 2010 | 7 | 3 | 0 | 1 | 188 | 17 |
| 2011 | 7 | 3 | 0 | 1 | 191 | 17 |
image author: www.sxc.hu