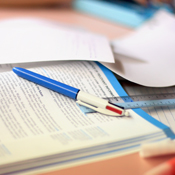 Scoil Lorcain B
Address:
Palmerstown
Dublin 20
County:
Dublin
Province:
Dublin
Phone:
016267493
Email:
[email protected]
Rollnumber: 18323A Enrolment Boys: 352 Ethos: Catholic Gender: All Boys Enrolment Total: 352 Lang: English
Latitude: 53°21' 8.73" N Longitude: -6°22' 8.46" W
Principal:
JOHN BRENNAN
Scoil Lorcain B - Primary Education facility in the district Dublin. It is the eight hundred and twenty sixth School in the region and it is on two hundred and sixtieth position in the county arranged by pupils number. At the moment there are three hundred and fifty two pupils in thirteen classes, only boys are allowed in this establishment. Compared to the average of the last six school years, according to the latest data there are the least pupils learning in this school. Last school year this school had thirteen teachers plus five other teachers and an average of nineteen pupils for a single teacher. Compared to the last six years, according to the latest data there are the least teachers teaching here. There are thirteen normal classes in this education facility.
It's an all age boys education facility that teaches in the English language. Easiest way to contact them is by their telephone: 016267493 and by their email address [email protected] Lately this institution was administrated by John Brennan. Current reports are available using this school Roll number: 18323A . There are other similar schools in the neighborhoods for example: Scoil Bride C - distance 0.1km, Stewarts School - distance 0.5km and Bainrion Na N-Aingal 2 - distance 0.9km.
Map
Scoil Lorcain B Class size
Scoil Lorcain B Class size
| Year | Classes No. | Average size |
| --- | --- | --- |
| 2006 | 15 | 28 |
| 2007 | 15 | 27 |
| 2008 | 15 | 26 |
| 2009 | 14 | 26 |
| 2010 | 13 | 28 |
| 2011 | 13 | 27 |
Scoil Lorcain B Enrolment
Scoil Lorcain B Enrolment
| | | | |
| --- | --- | --- | --- |
| 1974 | 0 | 816 | 816 |
| 1975 | 0 | 0 | 751 |
| 1976 | 0 | 713 | 713 |
| 1977 | 0 | 624 | 624 |
| 1978 | 0 | 0 | 586 |
| 1979 | 0 | 526 | 526 |
| 1980 | 0 | 490 | 490 |
| 1981 | 0 | 458 | 458 |
| 1982 | 0 | 419 | 419 |
| 1983 | 0 | 385 | 385 |
| 1993 | 0 | 533 | 533 |
| 1994 | 0 | 546 | 546 |
| 1995 | 0 | 497 | 497 |
| 1996 | 0 | 483 | 483 |
| 1997 | 0 | 481 | 481 |
| 1998 | 0 | 452 | 452 |
| 1999 | 0 | 450 | 450 |
| 2000 | 0 | 443 | 443 |
| 2001 | 0 | 437 | 437 |
| 2002 | 0 | 445 | 445 |
| 2003 | 0 | 458 | 458 |
| 2004 | 0 | 428 | 428 |
| 2005 | 0 | 420 | 420 |
| 2006 | 0 | 420 | 420 |
| 2007 | 0 | 402 | 402 |
| 2008 | 0 | 385 | 385 |
| 2009 | 0 | 365 | 365 |
| 2010 | 0 | 359 | 359 |
| 2011 | 0 | 352 | 352 |
Scoil Lorcain B No. Classes by size
Scoil Lorcain B No. Classes by size
| | | | | | | | |
| --- | --- | --- | --- | --- | --- | --- | --- |
| 2006 | 0 | 0 | 3 | 6 | 6 | 0 | 0 |
| 2007 | 0 | 0 | 4 | 7 | 4 | 0 | 0 |
| 2008 | 0 | 0 | 6 | 6 | 3 | 0 | 0 |
| 2009 | 0 | 2 | 4 | 4 | 4 | 0 | 0 |
| 2010 | 0 | 0 | 2 | 7 | 4 | 0 | 0 |
| 2011 | 0 | 0 | 4 | 4 | 5 | 0 | 0 |
Scoil Lorcain B number of teachers
Scoil Lorcain B number of teachers
| | | | | | | |
| --- | --- | --- | --- | --- | --- | --- |
| 2006 | 15 | | 5 | 1 | 420 | 20 |
| 2007 | 15 | | 6 | 1 | 402 | 18 |
| 2008 | 15 | | 7 | 1 | 385 | 17 |
| 2009 | 14 | 6 | 0 | 1 | 365 | 17 |
| 2010 | 13 | 6 | 0 | 1 | 359 | 18 |
| 2011 | 13 | 5 | 0 | 1 | 352 | 19 |
image author: www.sxc.hu