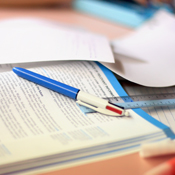 Sn Banrion Na Naingeal1
Address:
Ballyfermot
Dublin 10
County:
Dublin
Province:
Dublin
Phone:
016265207
Email:
[email protected]
Rollnumber: 18585H Enrolment Boys: 146 Ethos: Catholic Gender: All Boys Enrolment Total: 146 Lang: English
Latitude: 53°20' 47.13" N Longitude: -6°21' 40.16" W
Principal:
MAURICE SWEENEY
Sn Banrion Na Naingeal1 is a Primary Education facility in the county of Dublin. The following school is the one thousand and third School in the county area and our sources indicate on three thousand and one hundred and thirty eighth position in the local area counted by classes count. Nowadays the school has one hundred and fourty six pupils in eight classes, only boys are allowed in this schoolhouse. Compared to the average of the last six years], currently there are significantly more active classes. Last year this schoolhouse had eight teachers plus seven other teachers ; having nine pupils for a teacher. Compared to the last six years, at the moment there are the most teachers teaching in this school. There are three small classes, five normal classes in this education facility.
It's an all age boys school with English language. Prefered way to contact them is by their phone: 016265207 or by their email box [email protected] In year 2011/2012 this school was ruled by Maurice Sweeney. Current stats are available using this schoolhouse Roll number: 18585H . There are multiple similar schoolhouses in the neighborhoods like: Bainrion Na N-Aingal 2 - distance 0.1km, St Louise De Marillac Primary School - distance 0.3km and Scoil Lorcain B - distance 0.9km.
Map
Sn Banrion Na Naingeal1 Class size
Sn Banrion Na Naingeal1 Class size
| Year | Classes No. | Average size |
| --- | --- | --- |
| 2006 | 8 | 20 |
| 2007 | 8 | 20 |
| 2008 | 8 | 19 |
| 2009 | 8 | 20 |
| 2010 | 9 | 16 |
| 2011 | 8 | 18 |
Sn Banrion Na Naingeal1 Enrolment
Sn Banrion Na Naingeal1 Enrolment
| | | | |
| --- | --- | --- | --- |
| 1974 | 0 | 405 | 405 |
| 1975 | 0 | 0 | 346 |
| 1976 | 0 | 347 | 347 |
| 1977 | 0 | 339 | 339 |
| 1978 | 0 | 297 | 297 |
| 1979 | 0 | 266 | 266 |
| 1980 | 0 | 235 | 235 |
| 1981 | 0 | 226 | 226 |
| 1982 | 0 | 193 | 193 |
| 1993 | 0 | 274 | 274 |
| 1994 | 0 | 252 | 252 |
| 1995 | 0 | 215 | 215 |
| 1996 | 0 | 193 | 193 |
| 1997 | 0 | 177 | 177 |
| 1998 | 0 | 158 | 158 |
| 1999 | 0 | 151 | 151 |
| 2000 | 0 | 150 | 150 |
| 2001 | 0 | 159 | 159 |
| 2002 | 0 | 159 | 159 |
| 2003 | 0 | 159 | 159 |
| 2004 | 0 | 165 | 165 |
| 2005 | 0 | 169 | 169 |
| 2006 | 0 | 164 | 164 |
| 2007 | 0 | 168 | 168 |
| 2008 | 0 | 159 | 159 |
| 2009 | 0 | 156 | 156 |
| 2010 | 0 | 145 | 145 |
| 2011 | 0 | 146 | 146 |
Sn Banrion Na Naingeal1 No. Classes by size
Sn Banrion Na Naingeal1 No. Classes by size
| | | | | | | | |
| --- | --- | --- | --- | --- | --- | --- | --- |
| 2006 | 1 | 1 | 6 | 0 | 0 | 0 | 0 |
| 2007 | 0 | 4 | 3 | 1 | 0 | 0 | 0 |
| 2008 | 0 | 4 | 4 | 0 | 0 | 0 | 0 |
| 2009 | 0 | 3 | 3 | 2 | 0 | 0 | 0 |
| 2010 | 0 | 5 | 3 | 0 | 0 | 0 | 0 |
| 2011 | 0 | 3 | 5 | 0 | 0 | 0 | 0 |
Sn Banrion Na Naingeal1 number of teachers
Sn Banrion Na Naingeal1 number of teachers
| | | | | | | |
| --- | --- | --- | --- | --- | --- | --- |
| 2006 | 8 | | 5 | 1 | 156 | 11 |
| 2007 | 8 | | 6 | 1 | 160 | 11 |
| 2008 | 8 | | 5 | 1 | 152 | 11 |
| 2009 | 8 | 7 | 0 | 1 | 156 | 10 |
| 2010 | 9 | 6 | 0 | 1 | 145 | 9 |
| 2011 | 8 | 7 | 0 | 1 | 146 | 9 |
image author: www.sxc.hu