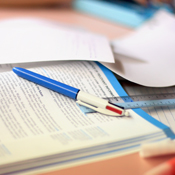 Scoil Mhuire Gan Smal
Address:
Lixnaw
Co Kerry
County:
Kerry
Province:
Munster
Phone:
0667132600
Email:
smgslixnaw@yahoo.ie
Rollnumber: 18084I Enrolment Boys: 20 Ethos: Catholic Enrolment Girls: 68 Gender: Senior Girls/infant Mixed Enrolment Total: 88 Lang: English
Latitude: 52°24' 0.28" N Longitude: -9°37' 0.69" W
Principal:
ANN HILLIARD
Scoil Mhuire Gan Smal - Primary Education facility in the county area of Kerry. It is the two thousand and six hundred and eighty seventh School in the county and it is on eighty sixth ranking position in its county positioned according to number of pupils. At the moment the school has eighty eight students in four classes, there are mostly girls in this schoolhouse. Compared to the average of the last six years, according to the latest data there are significantly fewer pupils learning in this school. Last year this facility had four teachers plus two other teachers and an average of fifteen students for one teacher. Compared to the last six school years, this year there are the least teachers teaching here. There is one small class, three normal classes in this school.
It's an Senior girls and infant mixed school teaching in the English language. The best way to contact is by their phone number 0667132600 or by schools email smgslixnaw@yahoo.ie. According to the latest data this school was managed by Ann Hilliard. Current statistics are available searching by this schoolhouse Roll number: 18084I . There are many other similar schoolhouses in the neighborhoods like: S N Mhuire De Lourdes - distance 0.7km, S N Treasa Naofa Mxd - distance 5.2km and S N Bhaile An Chrosaigh - distance 6.3km.
Map
Scoil Mhuire Gan Smal Class size
Scoil Mhuire Gan Smal Class size
| Year | Classes No. | Average size |
| --- | --- | --- |
| 2006 | 4 | 23 |
| 2007 | 4 | 27 |
| 2008 | 4 | 27 |
| 2009 | 4 | 25 |
| 2010 | 4 | 21 |
| 2011 | 4 | 22 |
Scoil Mhuire Gan Smal Enrolment
Scoil Mhuire Gan Smal Enrolment
| | | | |
| --- | --- | --- | --- |
| 1974 | 113 | 36 | 149 |
| 1975 | 0 | 0 | 139 |
| 1976 | 117 | 29 | 146 |
| 1977 | 122 | 28 | 150 |
| 1978 | 0 | 0 | 142 |
| 1979 | 127 | 28 | 155 |
| 1980 | 124 | 25 | 149 |
| 1981 | 124 | 24 | 148 |
| 1982 | 123 | 31 | 154 |
| 1983 | 120 | 32 | 152 |
| 1993 | 99 | 17 | 116 |
| 1994 | 93 | 17 | 110 |
| 1995 | 90 | 20 | 110 |
| 1996 | 92 | 16 | 108 |
| 1997 | 92 | 13 | 105 |
| 1998 | 84 | 19 | 103 |
| 1999 | 76 | 18 | 94 |
| 2000 | 75 | 15 | 90 |
| 2001 | 74 | 17 | 91 |
| 2002 | 78 | 19 | 97 |
| 2003 | 81 | 20 | 101 |
| 2004 | 77 | 21 | 98 |
| 2005 | 80 | 17 | 97 |
| 2006 | 76 | 16 | 92 |
| 2007 | 86 | 21 | 107 |
| 2008 | 88 | 21 | 109 |
| 2009 | 81 | 19 | 100 |
| 2010 | 70 | 15 | 85 |
| 2011 | 68 | 20 | 88 |
Scoil Mhuire Gan Smal No. Classes by size
Scoil Mhuire Gan Smal No. Classes by size
| | | | | | | | |
| --- | --- | --- | --- | --- | --- | --- | --- |
| 2006 | 0 | 1 | 1 | 1 | 1 | 0 | 0 |
| 2007 | 0 | 0 | 2 | 1 | 0 | 1 | 0 |
| 2008 | 0 | 0 | 1 | 2 | 1 | 0 | 0 |
| 2009 | 0 | 0 | 2 | 2 | 0 | 0 | 0 |
| 2010 | 0 | 1 | 2 | 0 | 1 | 0 | 0 |
| 2011 | 0 | 1 | 2 | 1 | 0 | 0 | 0 |
Scoil Mhuire Gan Smal number of teachers
Scoil Mhuire Gan Smal number of teachers
| | | | | | | |
| --- | --- | --- | --- | --- | --- | --- |
| 2006 | 4 | | 2 | 0 | 92 | 15 |
| 2007 | 4 | | 2 | 0 | 107 | 18 |
| 2008 | 4 | | 2 | 0 | 109 | 18 |
| 2009 | 4 | 2 | 0 | 0 | 100 | 17 |
| 2010 | 4 | 2 | 4 | 0 | 85 | 9 |
| 2011 | 4 | 2 | 0 | 0 | 88 | 15 |
image author: www.sxc.hu