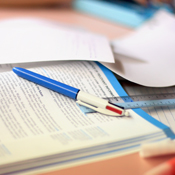 Scoil Ui Chonaill
Address:
Nth Richmond Street
Dublin 1, 101
County:
Dublin
Province:
Dublin
Phone:
018557517
Email:
[email protected]
Rollnumber: 17881G Enrolment Boys: 193 Ethos: Catholic Gender: All Boys Enrolment Total: 193 Lang: English
Latitude: 53°21' 30.22" N Longitude: -6°15' 4.28" W
Principal:
PADRAIG O CAOIMH
Scoil Ui Chonaill is the Primary Education facility in the district of Dublin. Our sources indicate it is the six hundred and thirty sixth Education facility in the county area and it's on three thousand and one hundred and thirty eighth ranking position in its region ranked by class number. Currently, enrolled are one hundred and ninety three pupils in ten classes, only boys are allowed in this school. Compared to the average of the last six years], at the moment there are significantly more active classes. Last school year this schoolhouse had ten teachers plus six other teachers ; having eleven pupils for a single teacher. Compared to the last six school years, currently the number of teachers hasn't changed significantly. There are five small classes, five normal classes in this public school.
It's an all age boys education facility teaching in the English language. The best way to contact is by their phone number 018557517 or by schools email [email protected] Last year this education facility was administrated by Padraig O Caoimh. Current stats are available searching by this institution Roll number: 17881G . There are many other similar schoolhouses in the neighborhoods for instance: St Vincents Inf Boys - distance 0.4km, S N San Vinseann Cailin - distance 0.4km and An Taonad Reamhscoile - distance 0.4km.
Map
Scoil Ui Chonaill Class size
Scoil Ui Chonaill Class size
| Year | Classes No. | Average size |
| --- | --- | --- |
| 2006 | 8 | 19 |
| 2007 | 9 | 18 |
| 2008 | 10 | 18 |
| 2009 | 11 | 18 |
| 2010 | 10 | 19 |
| 2011 | 10 | 19 |
Scoil Ui Chonaill Enrolment
Scoil Ui Chonaill Enrolment
| | | | |
| --- | --- | --- | --- |
| 1974 | 0 | 685 | 685 |
| 1975 | 0 | 0 | 680 |
| 1976 | 0 | 709 | 709 |
| 1977 | 0 | 780 | 780 |
| 1978 | 0 | 716 | 716 |
| 1979 | 0 | 680 | 680 |
| 1980 | 0 | 649 | 649 |
| 1981 | 0 | 605 | 605 |
| 1982 | 0 | 538 | 538 |
| 1993 | 0 | 299 | 299 |
| 1994 | 0 | 306 | 306 |
| 1995 | 0 | 296 | 296 |
| 1996 | 0 | 266 | 266 |
| 1997 | 0 | 265 | 265 |
| 1998 | 0 | 274 | 274 |
| 1999 | 0 | 241 | 241 |
| 2000 | 0 | 222 | 222 |
| 2001 | 0 | 202 | 202 |
| 2002 | 0 | 197 | 197 |
| 2003 | 0 | 184 | 184 |
| 2004 | 0 | 158 | 158 |
| 2005 | 0 | 150 | 150 |
| 2006 | 0 | 150 | 150 |
| 2007 | 0 | 159 | 159 |
| 2008 | 0 | 175 | 175 |
| 2009 | 0 | 200 | 200 |
| 2010 | 0 | 192 | 192 |
| 2011 | 0 | 193 | 193 |
Scoil Ui Chonaill No. Classes by size
Scoil Ui Chonaill No. Classes by size
| | | | | | | | |
| --- | --- | --- | --- | --- | --- | --- | --- |
| 2006 | 0 | 5 | 2 | 1 | 0 | 0 | 0 |
| 2007 | 0 | 7 | 2 | 0 | 0 | 0 | 0 |
| 2008 | 0 | 6 | 3 | 0 | 0 | 0 | 0 |
| 2009 | 0 | 4 | 6 | 0 | 0 | 0 | 0 |
| 2010 | 0 | 6 | 4 | 0 | 0 | 0 | 0 |
| 2011 | 0 | 5 | 5 | 0 | 0 | 0 | 0 |
Scoil Ui Chonaill number of teachers
Scoil Ui Chonaill number of teachers
| | | | | | | |
| --- | --- | --- | --- | --- | --- | --- |
| 2006 | 8 | | 7 | 1 | 150 | 9 |
| 2007 | 9 | | 6 | 1 | 159 | 10 |
| 2008 | 10 | | 5 | 1 | 175 | 11 |
| 2009 | 11 | 5 | 0 | 1 | 200 | 12 |
| 2010 | 10 | 7 | 0 | 1 | 192 | 11 |
| 2011 | 10 | 6 | 0 | 1 | 193 | 11 |
image author: www.sxc.hu