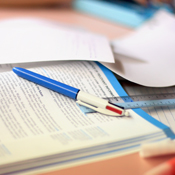 St Vincents Inf Boys
Address:
North William Street
Dublin 1
County:
Dublin
Province:
Dublin
Phone:
018363074
Rollnumber: 15816I Enrolment Boys: 98 Ethos: Catholic Gender: All Boys Enrolment Total: 98 Lang: English
Latitude: 53°21' 25.41" N Longitude: -6°14' 48.69" W
Principal:
PATRICK J COURTNEY
St Vincents Inf Boys - Primary School in the county of Dublin. It's the two thousand and five hundred and fifth Public School in the county area and the following school is on five hundred and eighty sixth position in its county counted by amount of students. This year, attending the classes are ninety eight pupils in eight classes, only boys are allowed in this establishment. Compared to the average of the last six years, nowadays there are the least pupils studying here. Last school year this facility had eight teachers plus five other teachers and an average of seven students for a teacher. Compared to the last six years, at the moment there are the least teachers teaching here. There are six small classes in this education facility.
It's an all age boys school with English language. Easiest way to contact them is by their telephone number 018363074. Last year this education facility was managed by Patrick J Courtney. Other reports can be found by searching using this schoolhouse Roll number: 15816I . There are many other similar schoolhouses in the local area like: S N San Vinseann Cailin - distance 0km, St L O Tooles 2 Spec - distance 0.2km and Scoil Ui Chonaill - distance 0.4km.
Map
St Vincents Inf Boys Class size
St Vincents Inf Boys Class size
| Year | Classes No. | Average size |
| --- | --- | --- |
| 2006 | 8 | 15 |
| 2007 | 9 | 14 |
| 2008 | 9 | 14 |
| 2009 | 8 | 14 |
| 2010 | 8 | 13 |
| 2011 | 8 | 12 |
St Vincents Inf Boys Enrolment
St Vincents Inf Boys Enrolment
| | | | |
| --- | --- | --- | --- |
| 1974 | 0 | 305 | 305 |
| 1975 | 0 | 0 | 296 |
| 1976 | 0 | 290 | 290 |
| 1977 | 0 | 273 | 273 |
| 1978 | 0 | 272 | 272 |
| 1979 | 0 | 257 | 257 |
| 1980 | 0 | 251 | 251 |
| 1981 | 0 | 236 | 236 |
| 1982 | 0 | 203 | 203 |
| 1993 | 0 | 92 | 92 |
| 1994 | 0 | 89 | 89 |
| 1995 | 0 | 103 | 103 |
| 1996 | 0 | 96 | 96 |
| 1997 | 0 | 84 | 84 |
| 1998 | 0 | 72 | 72 |
| 1999 | 0 | 74 | 74 |
| 2000 | 0 | 65 | 65 |
| 2001 | 0 | 66 | 66 |
| 2002 | 0 | 79 | 79 |
| 2003 | 0 | 88 | 88 |
| 2004 | 0 | 87 | 87 |
| 2005 | 0 | 99 | 99 |
| 2006 | 0 | 119 | 119 |
| 2007 | 0 | 124 | 124 |
| 2008 | 0 | 125 | 125 |
| 2009 | 0 | 108 | 108 |
| 2010 | 0 | 107 | 107 |
| 2011 | 0 | 98 | 98 |
St Vincents Inf Boys No. Classes by size
St Vincents Inf Boys No. Classes by size
| | | | | | | | |
| --- | --- | --- | --- | --- | --- | --- | --- |
| 2006 | 0 | 7 | 0 | 0 | 0 | 0 | 0 |
| 2007 | 0 | 7 | 0 | 0 | 0 | 0 | 0 |
| 2008 | 0 | 7 | 0 | 0 | 0 | 0 | 0 |
| 2009 | 0 | 6 | 0 | 0 | 0 | 0 | 0 |
| 2010 | 0 | 6 | 0 | 0 | 0 | 0 | 0 |
| 2011 | 0 | 6 | 0 | 0 | 0 | 0 | 0 |
St Vincents Inf Boys number of teachers
St Vincents Inf Boys number of teachers
| | | | | | | |
| --- | --- | --- | --- | --- | --- | --- |
| 2006 | 8 | | 5 | 1 | 119 | 9 |
| 2007 | 9 | | 5 | 1 | 124 | 8 |
| 2008 | 9 | | 5 | 1 | 125 | 8 |
| 2009 | 8 | 5 | 0 | 1 | 108 | 8 |
| 2010 | 8 | 4 | 1 | 1 | 107 | 8 |
| 2011 | 8 | 5 | 0 | 1 | 98 | 7 |
image author: www.sxc.hu