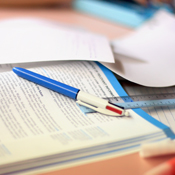 Sn Inbhear
Address:
Barr Na Tra
Beal An Atha, Co Mhaigh Eo
County:
Mayo
Province:
Connacht
Phone:
09784532
Email:
[email protected]
Rollnumber: 12568A Enrolment Boys: 12 Ethos: Catholic Enrolment Girls: 18 Gender: All Mixed Enrolment Total: 30 Lang: Irish And English
Latitude: 54°15' 4.31" N Longitude: -9°51' 53.8" W
Principal:
MAIRIN GLENN
Sn Inbhear is the Primary Education facility in the district of Mayo. The following school is the two thousand and eight hundred and sixty fourth Education facility in the district and according to official data on three thousand and one hundred and thirty eighth position in the county counted by class number. This year there are thirty students in two classes, there are more girls in this schoolhouse. Compared to the average of the last six years], at the moment there are significantly more active classes. Last school year this facility had two teachers with fifteen students for a teacher. Compared to the last six school years, this year there are the least teachers working in this school. There are two small classes in this school.
It's an all age mixed school with Irish and English language. Prefered way to contact them is by their phone: 09784532 and by their email [email protected]. Last year this schoolhouse was administrated by Mairin Glenn. Current reports can be found by searching using this schoolhouse Roll number: 12568A . There are multiple similar schools in the region area for example: Barnatra N S - distance 3.4km, Sn Gleann A Chaisil - distance 7.2km and S N Achaidh An Ghlaisin - distance 7.2km.
Map
Sn Inbhear Class size
Sn Inbhear Class size
| Year | Classes No. | Average size |
| --- | --- | --- |
| 2006 | 4 | 13 |
| 2007 | 4 | 13 |
| 2008 | 4 | 12 |
| 2009 | 3 | 13 |
| 2010 | 3 | 11 |
| 2011 | 2 | 15 |
Sn Inbhear Enrolment
Sn Inbhear Enrolment
| | | | |
| --- | --- | --- | --- |
| 1974 | 42 | 32 | 74 |
| 1975 | 0 | 0 | 73 |
| 1976 | 39 | 38 | 77 |
| 1977 | 39 | 38 | 77 |
| 1978 | 40 | 35 | 75 |
| 1979 | 39 | 36 | 75 |
| 1980 | 34 | 36 | 70 |
| 1981 | 31 | 35 | 66 |
| 1982 | 29 | 33 | 62 |
| 1983 | 31 | 35 | 66 |
| 1993 | 46 | 56 | 102 |
| 1994 | 44 | 61 | 105 |
| 1995 | 50 | 57 | 107 |
| 1996 | 51 | 53 | 104 |
| 1997 | 43 | 55 | 98 |
| 1998 | 41 | 47 | 88 |
| 1999 | 44 | 42 | 86 |
| 2000 | 45 | 42 | 87 |
| 2001 | 45 | 40 | 85 |
| 2002 | 47 | 37 | 84 |
| 2003 | 41 | 31 | 72 |
| 2004 | 36 | 29 | 65 |
| 2005 | 34 | 27 | 61 |
| 2006 | 27 | 25 | 52 |
| 2007 | 25 | 25 | 50 |
| 2008 | 22 | 25 | 47 |
| 2009 | 18 | 22 | 40 |
| 2010 | 17 | 16 | 33 |
| 2011 | 18 | 12 | 30 |
Sn Inbhear No. Classes by size
Sn Inbhear No. Classes by size
| | | | | | | | |
| --- | --- | --- | --- | --- | --- | --- | --- |
| 2006 | 2 | 2 | 0 | 0 | 0 | 0 | 0 |
| 2007 | 1 | 3 | 0 | 0 | 0 | 0 | 0 |
| 2008 | 2 | 2 | 0 | 0 | 0 | 0 | 0 |
| 2009 | 0 | 3 | 0 | 0 | 0 | 0 | 0 |
| 2010 | 2 | 1 | 0 | 0 | 0 | 0 | 0 |
| 2011 | 0 | 2 | 0 | 0 | 0 | 0 | 0 |
Sn Inbhear number of teachers
Sn Inbhear number of teachers
| | | | | | | |
| --- | --- | --- | --- | --- | --- | --- |
| 2006 | 4 | | 0 | 0 | 52 | 13 |
| 2007 | 4 | | 0 | 0 | 50 | 13 |
| 2008 | 4 | | 0 | 0 | 47 | 12 |
| 2009 | 3 | 1 | 0 | 0 | 40 | 10 |
| 2010 | 3 | 0 | 0 | 0 | 33 | 11 |
| 2011 | 2 | 0 | 0 | 0 | 30 | 15 |
image author: www.sxc.hu