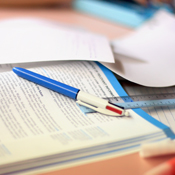 Sn Muine Chonallain
Address:
Beal An Atha,
Co Mayo
County:
Mayo
Province:
Connacht
Phone:
09645356
Email:
[email protected]
Rollnumber: 13667H Enrolment Boys: 38 Ethos: Catholic Enrolment Girls: 29 Gender: All Mixed Enrolment Total: 67 Lang: English
Latitude: 54°6' 35.43" N Longitude: -9°1' 37.77" W
Principal:
AINE STANDUN
Sn Muine Chonallain - Primary School in the county of Mayo. Available sources show is is the two thousand and two hundred and seventieth School in the region and available sources show on three thousand and one hundred and thirty eighth position in the local area arranged by class number. Nowadays the school has sixty seven students in three classes, there are more boys in this facility. Compared to the average of the last six years], at the moment there are significantly more active classes. Last year this facility had three teachers plus one other teacher and an average of seventeen pupils for one teacher. Compared to the last six years, currently there are the least teachers working in this school. There are three normal classes in this public school.
It's an all age mixed school with English language. The best way to contact them is by their phone number 09645356 and by their email box [email protected]. Last year this institution was administrated by Aine Standun. Other reports and stats can be found searching by this school Roll number: 13667H . There are many other similar education facilities in the local area starting with: Ceara N S - distance 4km, Bofield Mixed N S - distance 4.1km and Beheymore N S - distance 5.9km.
Map
Sn Muine Chonallain Class size
Sn Muine Chonallain Class size
| Year | Classes No. | Average size |
| --- | --- | --- |
| 2006 | 3 | 25 |
| 2007 | 3 | 26 |
| 2008 | 3 | 27 |
| 2009 | 4 | 20 |
| 2010 | 4 | 17 |
| 2011 | 3 | 22 |
Sn Muine Chonallain Enrolment
Sn Muine Chonallain Enrolment
| | | | |
| --- | --- | --- | --- |
| 1974 | 59 | 49 | 108 |
| 1975 | 0 | 0 | 102 |
| 1976 | 52 | 46 | 98 |
| 1977 | 57 | 51 | 108 |
| 1978 | 60 | 49 | 109 |
| 1979 | 59 | 48 | 107 |
| 1980 | 52 | 54 | 106 |
| 1981 | 52 | 60 | 112 |
| 1982 | 41 | 57 | 98 |
| 1983 | 41 | 61 | 102 |
| 1993 | 40 | 57 | 97 |
| 1994 | 36 | 61 | 97 |
| 1995 | 31 | 50 | 81 |
| 1996 | 32 | 51 | 83 |
| 1997 | 28 | 45 | 73 |
| 1998 | 33 | 46 | 79 |
| 1999 | 26 | 39 | 65 |
| 2000 | 23 | 39 | 62 |
| 2001 | 24 | 39 | 63 |
| 2002 | 25 | 42 | 67 |
| 2003 | 29 | 37 | 66 |
| 2004 | 31 | 36 | 67 |
| 2005 | 33 | 41 | 74 |
| 2006 | 27 | 47 | 74 |
| 2007 | 34 | 45 | 79 |
| 2008 | 36 | 45 | 81 |
| 2009 | 35 | 46 | 81 |
| 2010 | 30 | 39 | 69 |
| 2011 | 29 | 38 | 67 |
Sn Muine Chonallain No. Classes by size
Sn Muine Chonallain No. Classes by size
| | | | | | | | |
| --- | --- | --- | --- | --- | --- | --- | --- |
| 2006 | 0 | 1 | 0 | 0 | 2 | 0 | 0 |
| 2007 | 0 | 0 | 1 | 1 | 1 | 0 | 0 |
| 2008 | 0 | 0 | 0 | 3 | 0 | 0 | 0 |
| 2009 | 0 | 1 | 3 | 0 | 0 | 0 | 0 |
| 2010 | 0 | 3 | 1 | 0 | 0 | 0 | 0 |
| 2011 | 0 | 0 | 3 | 0 | 0 | 0 | 0 |
Sn Muine Chonallain number of teachers
Sn Muine Chonallain number of teachers
| | | | | | | |
| --- | --- | --- | --- | --- | --- | --- |
| 2006 | 3 | | 1 | 0 | 74 | 19 |
| 2007 | 3 | | 1 | 0 | 79 | 20 |
| 2008 | 3 | | 1 | 0 | 81 | 20 |
| 2009 | 4 | 1 | 0 | 0 | 81 | 16 |
| 2010 | 4 | 1 | 0 | 0 | 69 | 14 |
| 2011 | 3 | 1 | 0 | 0 | 67 | 17 |
image author: www.sxc.hu