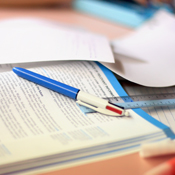 St Brigids Primary School
Address:
The Coombe
Dublin 8, 108
County:
Dublin
Province:
Dublin
Phone:
014547734
Email:
[email protected]
Rollnumber: 16786H Enrolment Boys: 66 Ethos: Catholic Enrolment Girls: 171 Gender: Senior Girls/Infant Mixed Enrolment Total: 237 Lang: English
Latitude: 53°20' 19.52" N Longitude: -6°16' 29.73" W
Principal:
DEIRDRE EARLY
St Brigids Primary School is the Primary Public School in the county of Dublin. It is the one thousand and three hundred and thirteenth Public School in the region and it is on three hundred and ninety seventh place in its county counted by number of learners. According to the latest data there are two hundred and thirty seven students in eleven classes, there are mostly girls in this school. Compared to the last six school years, nowadays there are the most pupils learning here. Last year this facility had eleven teachers and one part time teacher plus seven other teachers ; having twelve pupils for one teacher. Compared to the last six years, at the moment there are the most teachers working here. There are four small classes, seven normal classes in this school.
It's an Senior girls and infant mixed school that teaches in the English language. Easiest way to contact them is by their phone number 014547734 and by their email address [email protected]. Lately this place was managed by Deirdre Early. Other reports and stats can be found searching by this schoolhouse Roll number: 16786H . There are other similar schoolhouses in the neighborhoods for example: Scoil Na Mbrathar - distance 0.3km, Presentation Primary School - distance 0.4km and Scoil Treasa Naofa - distance 0.6km.
Map
St Brigids Primary School Class size
St Brigids Primary School Class size
| Year | Classes No. | Average size |
| --- | --- | --- |
| 2006 | 10 | 21 |
| 2007 | 10 | 20 |
| 2008 | 10 | 21 |
| 2009 | 11 | 19 |
| 2010 | 11 | 20 |
| 2011 | 11 | 22 |
St Brigids Primary School Enrolment
St Brigids Primary School Enrolment
| | | | |
| --- | --- | --- | --- |
| 1974 | 330 | 51 | 381 |
| 1975 | 0 | 0 | 386 |
| 1976 | 324 | 82 | 406 |
| 1977 | 318 | 80 | 398 |
| 1978 | 322 | 70 | 392 |
| 1979 | 310 | 68 | 378 |
| 1980 | 290 | 70 | 360 |
| 1981 | 296 | 83 | 379 |
| 1982 | 287 | 90 | 377 |
| 1993 | 220 | 76 | 296 |
| 1994 | 206 | 62 | 268 |
| 1995 | 203 | 61 | 264 |
| 1996 | 205 | 65 | 270 |
| 1997 | 207 | 66 | 273 |
| 1998 | 199 | 70 | 269 |
| 1999 | 190 | 63 | 253 |
| 2000 | 183 | 59 | 242 |
| 2001 | 170 | 53 | 223 |
| 2002 | 158 | 56 | 214 |
| 2003 | 151 | 64 | 215 |
| 2004 | 143 | 73 | 216 |
| 2005 | 134 | 81 | 215 |
| 2006 | 138 | 77 | 215 |
| 2007 | 141 | 73 | 214 |
| 2008 | 148 | 72 | 220 |
| 2009 | 154 | 68 | 222 |
| 2010 | 156 | 67 | 223 |
| 2011 | 171 | 66 | 237 |
St Brigids Primary School No. Classes by size
St Brigids Primary School No. Classes by size
| | | | | | | | |
| --- | --- | --- | --- | --- | --- | --- | --- |
| 2006 | 0 | 3 | 7 | 0 | 0 | 0 | 0 |
| 2007 | 0 | 3 | 6 | 1 | 0 | 0 | 0 |
| 2008 | 0 | 3 | 6 | 1 | 0 | 0 | 0 |
| 2009 | 0 | 4 | 5 | 1 | 0 | 0 | 0 |
| 2010 | 0 | 5 | 5 | 1 | 0 | 0 | 0 |
| 2011 | 0 | 4 | 4 | 3 | 0 | 0 | 0 |
St Brigids Primary School number of teachers
St Brigids Primary School number of teachers
| | | | | | | |
| --- | --- | --- | --- | --- | --- | --- |
| 2006 | 10 | | 5 | 1 | 205 | 13 |
| 2007 | 10 | | 6 | 1 | 203 | 12 |
| 2008 | 10 | | 7 | 1 | 210 | 12 |
| 2009 | 11 | 6 | 0 | 1 | 213 | 12 |
| 2010 | 11 | 7 | 1 | 1 | 218 | 11 |
| 2011 | 11 | 7 | 1 | 1 | 237 | 12 |
image author: www.sxc.hu