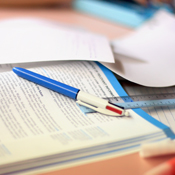 St John The Baptist
Address:
Old Road
Cashel, Co. Tipperary
County:
Tipperary
Province:
Munster
Phone:
06261833
Email:
[email protected]
Rollnumber: 19692N Ethos: Catholic Enrolment Girls: 286 Gender: All Girls Enrolment Total: 286 Lang: English
Latitude: 52°30' 35.77" N Longitude: -7°53' 6.74" W
Principal:
MRS MARY ANDREWS
St John The Baptist is the Primary School in the county area of Tipperary. This is the one thousand and sixty seventh Education facility in the district and according to official data on thirty third position in the local area positioned according to amount of students. Currently, attending the classes are two hundred and eighty six students in ten classes, only girls are allowed in this institution. Compared to the last six years, this year there are the most students studying here. Last year this facility had ten teachers plus three other teachers ; having twenty students for a teacher. Compared to the last six years, nowadays the number of teachers hasn't changed significantly. There are eight normal classes and two big classes in this school.
It's an all age girls education facility that teaches in the English language. The best way to contact them is by their telephone: 06261833 and by their email [email protected]. Lately this schoolhouse was managed by Mrs Mary Andrews. Other stats are available by searching using this institution Roll number: 19692N . There are multiple similar schools in the neighborhoods for example: St John The Baptist Boys School - distance 0km, Scoil Aonghusa - distance 0.6km and Cormaic Special School - distance 1km.
Map
St John The Baptist Class size
St John The Baptist Class size
| Year | Classes No. | Average size |
| --- | --- | --- |
| 2006 | 8 | 26 |
| 2007 | 8 | 27 |
| 2008 | 8 | 29 |
| 2009 | 9 | 28 |
| 2010 | 10 | 25 |
| 2011 | 10 | 29 |
St John The Baptist Enrolment
St John The Baptist Enrolment
| | | | |
| --- | --- | --- | --- |
| 1993 | 287 | 15 | 302 |
| 1994 | 280 | 13 | 293 |
| 1995 | 245 | 0 | 245 |
| 1996 | 232 | 0 | 232 |
| 1997 | 224 | 0 | 224 |
| 1998 | 221 | 0 | 221 |
| 1999 | 211 | 0 | 211 |
| 2000 | 212 | 0 | 212 |
| 2001 | 203 | 0 | 203 |
| 2002 | 202 | 0 | 202 |
| 2003 | 198 | 0 | 198 |
| 2004 | 209 | 0 | 209 |
| 2005 | 215 | 0 | 215 |
| 2006 | 210 | 0 | 210 |
| 2007 | 227 | 0 | 227 |
| 2008 | 238 | 0 | 238 |
| 2009 | 266 | 0 | 266 |
| 2010 | 270 | 0 | 270 |
| 2011 | 286 | 0 | 286 |
St John The Baptist No. Classes by size
St John The Baptist No. Classes by size
| | | | | | | | |
| --- | --- | --- | --- | --- | --- | --- | --- |
| 2006 | 0 | 0 | 4 | 2 | 2 | 0 | 0 |
| 2007 | 0 | 0 | 2 | 4 | 2 | 0 | 0 |
| 2008 | 0 | 0 | 1 | 4 | 3 | 0 | 0 |
| 2009 | 0 | 2 | 0 | 3 | 2 | 2 | 0 |
| 2010 | 0 | 1 | 5 | 2 | 2 | 0 | 0 |
| 2011 | 0 | 0 | 4 | 1 | 3 | 2 | 0 |
St John The Baptist number of teachers
St John The Baptist number of teachers
| | | | | | | |
| --- | --- | --- | --- | --- | --- | --- |
| 2006 | 8 | | 3 | 1 | 205 | 17 |
| 2007 | 8 | | 3 | 1 | 219 | 18 |
| 2008 | 8 | | 3 | 1 | 228 | 19 |
| 2009 | 9 | 3 | 1 | 1 | 250 | 18 |
| 2010 | 10 | 3 | 1 | 1 | 253 | 17 |
| 2011 | 10 | 3 | 0 | 1 | 286 | 20 |
image author: www.sxc.hu