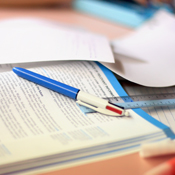 St Patricks Ns
Address:
Chapelizod Village
Chapelizod, Dublin 20
County:
Dublin
Province:
Dublin
Phone:
016265752
Email:
[email protected]
Rollnumber: 15622S Enrolment Boys: 115 Ethos: Catholic Enrolment Girls: 104 Gender: All Mixed Enrolment Total: 219 Lang: English
Latitude: 53°20' 54.87" N Longitude: -6°20' 36.12" W
Principal:
KIERAN TIERNEY
St Patricks Ns - Primary School in the region of Dublin. This is the eight hundred and fifty seventh Education facility in the district and available sources show on three thousand and one hundred and thirty eighth position in the region ranked by class number. Nowadays there are two hundred and nineteen pupils in eight classes, the number of boys and girls is similar. Compared to the average of the last six school years, at the moment they have the most active classes. Last year this facility had eight teachers plus five other teachers ; having sixteen pupils for a teacher. Compared to the last six school years, currently there are the most teachers teaching in this school. There are eight normal classes in this public school.
It's an all age mixed school with English language. Prefered way to contact them is by their telephone number 016265752 and by their email address [email protected] In year 2011/2012 this school was ruled by Kieran Tierney. Current reports can be found using this schoolhouse Roll number: 15622S . There are multiple similar education facilities in the region area for example: De La Salle National School - distance 0.7km, St Michaels Ns - distance 0.7km and St Raphaels Ns - distance 0.7km.
Map
St Patricks Ns Class size
St Patricks Ns Class size
| Year | Classes No. | Average size |
| --- | --- | --- |
| 2006 | 8 | 26 |
| 2007 | 8 | 26 |
| 2008 | 7 | 30 |
| 2009 | 8 | 26 |
| 2010 | 8 | 28 |
| 2011 | 8 | 27 |
St Patricks Ns Enrolment
St Patricks Ns Enrolment
| | | | |
| --- | --- | --- | --- |
| 1974 | 144 | 189 | 333 |
| 1975 | 0 | 0 | 319 |
| 1976 | 117 | 165 | 282 |
| 1977 | 99 | 152 | 251 |
| 1978 | 94 | 146 | 240 |
| 1979 | 85 | 140 | 225 |
| 1980 | 83 | 137 | 220 |
| 1981 | 87 | 126 | 213 |
| 1982 | 80 | 118 | 198 |
| 1993 | 105 | 163 | 268 |
| 1994 | 100 | 168 | 268 |
| 1995 | 99 | 155 | 254 |
| 1996 | 99 | 150 | 249 |
| 1997 | 99 | 149 | 248 |
| 1998 | 105 | 142 | 247 |
| 1999 | 104 | 139 | 243 |
| 2000 | 104 | 127 | 231 |
| 2001 | 110 | 117 | 227 |
| 2002 | 107 | 116 | 223 |
| 2003 | 109 | 116 | 225 |
| 2004 | 100 | 108 | 208 |
| 2005 | 101 | 114 | 215 |
| 2006 | 92 | 115 | 207 |
| 2007 | 92 | 112 | 204 |
| 2008 | 92 | 115 | 207 |
| 2009 | 98 | 109 | 207 |
| 2010 | 106 | 114 | 220 |
| 2011 | 104 | 115 | 219 |
St Patricks Ns No. Classes by size
St Patricks Ns No. Classes by size
| | | | | | | | |
| --- | --- | --- | --- | --- | --- | --- | --- |
| 2006 | 0 | 0 | 3 | 4 | 1 | 0 | 0 |
| 2007 | 0 | 2 | 1 | 3 | 2 | 0 | 0 |
| 2008 | 0 | 0 | 1 | 1 | 5 | 0 | 0 |
| 2009 | 0 | 2 | 1 | 3 | 2 | 0 | 0 |
| 2010 | 0 | 1 | 1 | 4 | 1 | 1 | 0 |
| 2011 | 0 | 0 | 1 | 4 | 3 | 0 | 0 |
St Patricks Ns number of teachers
St Patricks Ns number of teachers
| | | | | | | |
| --- | --- | --- | --- | --- | --- | --- |
| 2006 | 8 | | 3 | 1 | 207 | 17 |
| 2007 | 8 | | 4 | 1 | 204 | 16 |
| 2008 | 7 | | 4 | 1 | 207 | 17 |
| 2009 | 8 | 5 | 0 | 1 | 207 | 15 |
| 2010 | 8 | 5 | 0 | 1 | 220 | 16 |
| 2011 | 8 | 5 | 0 | 1 | 219 | 16 |
image author: www.sxc.hu